Description
Join us at Aerotek for our second 2016 council meeting! This meeting is an opportunity to learn more about the PADC, our events, our programs, and hear an educational topic focusing on Diversity & Inclusion. Lunch will be provided to the first 35 attendees. We hope you are able to join us, and make sure to bring your business cards!
---
ACCELERATING INCLUSION
The business case has been proven. Some even think the problem has been solved. But the data tells us otherwise. We are stuck in a circular conversation about why we don't "do better" with diversity and inclusive leadership. It's time for that to change. We must begin to think more strategically about how best to embed inclusion into all aspects of corporate cultures. While we often see explicit diversity strategies, and inclusion tactics, the key to "moving the needle" is to make inclusion part of the everyday fabric of how business gets done. Not a small feat, but one that is surely worthwhile.
---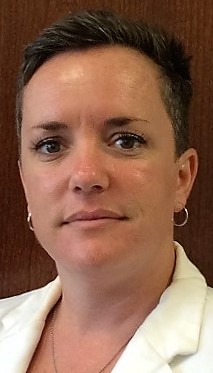 Kristen Bakalar
Senior Consultant, Leadership Development
BlessingWhite
Kristen offers extensive experience in:
Executive Coaching

Diversity and Inclusion Methodology

Custom Instructional Design

Organizational Development Consulting

Leadership Development and Competency Building

Custom Presentations


Experience/Background
Kristen has an M.A. in Organizational Psychology from Columbia University, with a focus on group dynamics and executive coaching. She is an Instructional Designer and Consultant with BlessingWhite, actively developing and creating custom training solutions for clients. In addition, she is a Product Manager, responsible for improving, positioning, and managing standard training programs designed to fit into a company's existing learning curriculum. Kristen is adept at understanding a company's culture, uncovering their true business challenges, and identifying appropriate training solutions that help drive performance and impact the business. She has a particular strength in creating strategic learning programs, integrating content from a variety of sources to meet the tactical and strategic objectives.
Currently, Kristen is the lead designer on an Inclusive Leadership curriculum, aimed to augment companies' diversity initiatives, and deepen leaders' strategies for inclusion. She is partnering with the experts at Catalyst, a leading non-profit dedicated to inclusive workplaces, on developing this content, and is using their research as the foundation and fuel for the interactive learning experiences.
In addition to creating new programs, Kristen has re-developed, re-designed, and revamped existing curricula to match trends, and provide updated experiences to learners. She has facilitated training, presented webinars, and has delivered many public speeches, ranging in scope from small intimate gatherings to keynote addresses.
Prior to joining BlessingWhite, Kristen was a Process Consultant to the Practicum in Change and Consultation class at Columbia University, and she also served as an Expert Coach to the Executive Coaching class, as well. She has studied group and team performance through her work with the Tavistock Institute, as well as issues surrounding identity, diversity, and inclusion. She is on the Executive Committee of the New York Center for the Study of Groups, Organizations, and Social Systems (an affiliate of the A.K.Rice Institute), and she is a Small Group Consultant at the Group Relations Conference at Columbia University. Kristen has over 10 years of diverse business and leadership experience, along with an intimate understanding of the psychology of the workplace.


Education/Certifications:
M.A. in Organizational Psychology, Columbia University

Certified in the EQ-i Psychometric Assessment for Emotional Intelligence