Philadelphia Catholic Charismatic Conference 2019

Saturday, October 5, 2019 from 7:30 AM to 9:30 PM (EDT)
Event Details
Philadelphia 2019 Annual Catholic Charismatic Conference
 **Please scroll to view ALL conference details. For mail-in registration, please view form at the very end.**
Clarion Hotel & Conference Center
76 Industrial Highway
Essington, PA 19029
Telephone: 610-521-9600 
Special Room Rate - $119.00 per night excludes all taxes
MUST specify Archdiocese of Philadelphia CCRfor special rate.
Complimentary on-site parking.
_____________________________________________________________
Philadelphia 2019 Annual Charismatic Conference
Sponsored by Arch of Phila CCR Office
Theme:   Then Jesus said, "Did I not tell you if you believe you will see the Glory of God?"
John 11:40
There will be ON-SITE REGISTRATION.   We are hoping to sellout.
Recommend registering EARLY.
ALL Registration fees are Non-Refundable
ONLINE REGISTRATION: fee $4 (Approximately)
$40 General Admission (age 36 & up) plus Eventbrite fee for online tickets. Early registration Discount $35 by September 8. Groups of 10 or more $30 plus fee. Young Adults (ages 18-35) $25 plus registration fee. Groups of 5 or more Young Adults $15 each plus Eventbrite fee. Children 11-17 $10 plus Eventbrite Fee. Children under 10 Free (no fee to register)
Priest and religious Free but must register. If you are a priest outside of the Archdiocese of Philadelphia and want to concelebrate the Mass, please send your letter of suitability to the Office of Clergy, Attention: Monsignor Sullivan. Please bring your vestments and a stole if you would like to hear confessions. Thank you!
**Must have an email address to Register online for this 1-day conference.
Online Deadline Date: October 2, 2019                                                              

**NOTE: There is an additional fee added to the registration to cover the cost for the online hosting company. When completing the online registration, Eventbrite sends a confirmation email along with your conference ticket for you to print out.
PLEASE NOTE: Conference Committee requests that tickets be purchased online when possible. Must have an email address to register online. When registering online for more than one person, you need to select quantity of tickets and list each person's name and information as requested, so each person's name appears on Registration List and then a Nametag will be issued to each attendee.

**Mail in Registration, Please see Registration Form listed below.
**Registration includes parking, all sessions, prayer & praise, Mass, Confession, Healing Service, Vendors and so much more!
Meals/Snacks will be provided by the Hotel for an additional fee. A list of local area restaurants will be available at the registration desk.
AGENDA: - Schedule subject to changes, if needed and will be posted on www.phillyspirit.com.

Conference Schedule-To be available in the near future
Please continue to check our website for updates on schedule and further announcements as they are made available:  www.phillyspirit.com 
Important Notice:   Sacrament of Reconciliation will be dependent on Priest availability.
 FEATURING: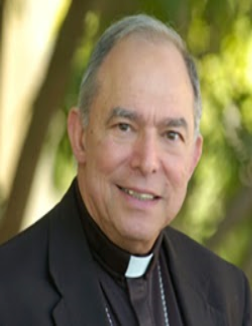 Bishop Sam Jacobs was ordained to the priesthood for the Diocese of Lafayette in 1964 where he served as pastor, chaplain, and associate pastor of several parishes there and also in the Diocese of Lake Charles. He has served as chairman of the National Service Committee for the Charismatic Renewal and diocesan director of Vocations and Seminarians for the Diocese of Lake Charles. Bishop Jacobs was appointed the tenth bishop of Alexandria in 1989 and was installed as the third bishop of Houma-Thibodaux in 2003. He retired in October of 2013 and is now the bishop emeritus of Houma-Thibodaux. He celebrated 50 years of priesthood on June 6, 2014, and marked 25 years of episcopacy on August 24, 2014.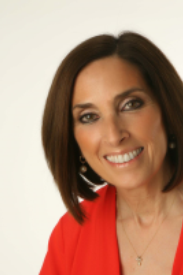 Maria Vadiawas baptized in the Holy Spirit in 1987 and consecrated her life to the Lord Jesus Christ and to the preaching of the Gospel. In spite of great adversity, the Lord has been with her like a "Mighty Warrior" (Jeremiah 20:11) Active in the Catholic Charismatic Renewal of the Archdiocese of Miami, Maria has spoken at many conferences and has traveled extensively around the world to numerous nations bringing a message of faith, salvation and healing. As Founder of The Glory of God Foundation, Maria is committed to making Jesus known to the nations by the preaching of the Gospel in the power of the Holy Spirit. It is her desire to see the Catholic Church restored to the beauty of the Bride of Christ with miracles, signs, and wonders. Maria and her team, have been helping God's people enter into deeper worship and experience the Glory of God. Together with Fr. Tom di Lorenzo she sponsors the School of the Holy Spirit and Days of Glory conference. Maria has authored seven books and she is her to four grown children: Ricky, Victor, Eddy, and Rosario, and grandmother to seven: Victoria, Alejandra, Eduardo, Micaela, Guillermo, Andrea, and Lulu (Luisa)
Mail in Registrants must complete the form below & mail to:
Arch of Phila CCR Office
c/o Our Lady of Consolation Parish
Attn: Sue Havey
603 West 2nd Ave.
Parkesburg, PA 19365-1305
Priests, Religious, and Seminarians are welcome free of charge with completed registration form. **** A separate Registration Form for each person is required. ****
Mail-in Registration must be postmarked by:
September 30, 2019
Mail-in Registrants will receive their registration packet at the door under "preregistered."
2019 Arch of Phila CCR Conference Mail In Registration
Print & Mail to: Our Lady of Consolation Church
C/O Sue Havey 603 W 2nd Ave, Parkesburg PA 19635
PLEASE PRINT CLEARLY:
Name:  ______________________________________________________ 
Address:_____________________________________________________
City _______________________    State ______          Zip __________
Phone_________________   Church Parish_________________
Parish/County:______________________________
Diocese ________________    Country __________________
Are you currently participating in a weekly Charismatic prayer group? 
☐ Yes    ☐ No  
   Email: _________________________________________________(Print clearly)
                                                                                                            # of Tickets                 Total
General Admission (36Yrs. & UP)    $40                              __________         __________
Early Registration (Before Sept. 8)    $35                              __________       __________
Groups of 10 or More                         $30                              __________       __________
Young Adults (18-35yrs)                    $25                              __________       __________
Groups of 5 or more Young Adults    $15                              __________       __________
Children 11-17                                    $10                              __________       __________
Children 10 & under                           Free                             __________       ____$0____
Priest & Religious                               Free                             __________       ____$0____
TOTAL ALL TICKETS                                                                                      ___________
DONATION: $_________        TOTAL TICKET + DONATION: $__________________
Please make check payable to the Arch of Phila CCR Office. Thank You! 
Save This Event
When & Where

Clarion Hotel & Conference Center
76 Industrial Highway, Essington
Philadelphia, PA 19029


Saturday, October 5, 2019 from 7:30 AM to 9:30 PM (EDT)
Add to my calendar
Organizer
Archdiocese of Philadelphia Catholic Charismatic Renewal - CCR
2019 - WE INVITE YOU TO CELEBRATE WITH OUR CHARISMATIC FAMILY, OUR ANNUAL CATHOLIC CHARISMATIC CONFERENCE. OUR THEME THIS YEAR IS "DID I NOT TELL YOU THAT IF YOU BELIEVE YOU WILL SEE THE GLORY OF GOD?"  YOU WILL EXPERIENCE A DAY OF HEALING, REFRESHMENT, JOY AND EMPOWERMENT THROUGH ANOINTED PRAISE & WORSHIP, PERSONAL PRAYER TEAMS, EUCHARISTIC ADORATION BENEDICTION, & HEALING SERVICE. MUSIC BY MARTHA'S HOUSE.  VIGIL MASS WILL BE CELEBRATED BY THE MOST REVEREND BISHOP SAM JACOBS.

COME, PRAISE, WORSHIP AND RECEIVE!