Philadelphia Art Law Mixer

Thursday, October 30, 2014 from 6:00 PM to 8:00 PM (EDT)
Event Details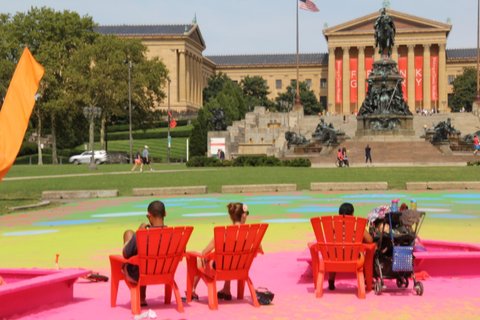 Do recent Corcoran cy pres debates reminded you of Barnes debacle/debate?
Are the new Federal and State ivory trade bans affecting your business and livelihood? 
Lawsuits involving the Rauschenberg and Twombly Foundations offer lessons about the fiduciary duties of trustees, but what are those lessons? 
Let's discuss these and other worthy art and law topics! Over drinks!
* * *
Center for Art Law invites you to attend
Philadelphia Art Law Mixer
October 30, 2014 @ Freeman's
6:00 PM - 8:00 PM
* * *
We understand and share your needs to talk about anything and everything that stands at the intersection of art, law and business, we invite you to join us for a happy hour, or two, with fellow lawyers, students, artists, gallerists and all others who gets excited about resale royalty rights, authentication disputes, fakes and forgeries, fair use factors, looted antiquities and blockage discounts on art works.
Admission: $15.
To subscribe to Center for Art Law updates, visit www.itsartlaw.com.
To learn about our host, Freeman's Auction House, visit http://www.freemansauction.com/.
When & Where

Freeman's
1808 Chestnut Street
Philadelphia, PA


Thursday, October 30, 2014 from 6:00 PM to 8:00 PM (EDT)
Add to my calendar
Organizer
The Center for Art Law is a Brooklyn-based research and education nonprofit that offers educational resources and programming for the advancement of a vibrant arts and law community. The Center operates at three levels: its website constitutes a database of resources in the field of art law; the Art Law Blast, its monthly newsletter, keeps subscribers updated about art and law-related news, events, case law, and publications; and the Center organizes cultural and educational events include Art & Law Workshops for visual artists, CLE programs for attorneys, Art Law Mixers, film screenings, and studio tours. Today a world-renowned asset to the art law field, the Center serves artists, attorneys, students of both disciplines, art market professionals, and members of the general public.