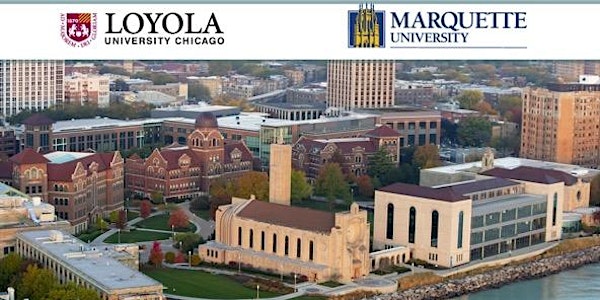 PHENOMENOLOGY AND CRITIQUE - Loyola University Chicago - Nov 4th-6th
"Phenomenology and Critique" - Conference by Marquette University and Loyola University Chicago, November 4th-6th 2022
When and where
Location
Loyola University Chicago 1032 West Sheridan Road Chicago, IL 60660
About this event
Phenomenology offers specific methods that disclose transcendental structures of experience which, in our everyday lives, are overlooked and presupposed. As such, it is understood to be a critical enterprise. Yet in recent years, there has been a 'critical turn' in phenomenology: phenomenology is also increasingly understood as a form of social critique capable of engaging, analyzing, and illuminating contemporary socio-political phenomena. Proponents of this critical turn emphasize that, in addition to clarifying the character of constituting consciousness, subjectivity, the lifeworld, and intersubjectivity, phenomenology can also thematize ethical and political experience, as well as shed light on the diverse experiences of marginalized subjects. This new understanding of phenomenology stems from the diagnosis that traditional phenomenologists have overlooked aspects of lived experience and embodiment, such as the subject's gendered and racialized inscription in the world.
The aim of this conference is to explore the possibilities and opportunities for phenomenologytoday, following this critical turn. The questions and topics we would like to explore include, for example, the following:
-Is phenomenology a critical enterprise? What makes it critical and what is 'critique'?
-Can phenomenology play a role in contributing to social and political change?
-What is critical phenomenology? Is it a continuation of classical phenomenology, or is itsomething that has surpassed it and is now distinct from classical phenomenology?
-Can phenomenology critique cultural, ethical, and political norms? If so, how?-
Can phenomenology analyze sexual, racial, and gender oppression? If so, how?
Keynote speakers: Alia Al-Saji (McGill) and Lisa Guenther (Queen's University)
Location: The conference will be held at Loyola University Chicago's Lakeshore Campus, with the option to participate via Zoom. The Zoom link will be available upon registration.
Please find supporting documents (the conference program, an annotated map of LUC campus, and a list of budget accommodation options) on the PhilEvents page: https://philevents.org/event/show/98518.