Phenomenally U: Three Candid Conversations about Sex, Self-respect and Success for Mothers and Teen Daughters in the Reality TV Era.

Saturday, May 5, 2012 from 9:00 AM to 1:00 PM (PDT)
Event Details
Lacey C. Clark! of Sisters' Sanctuary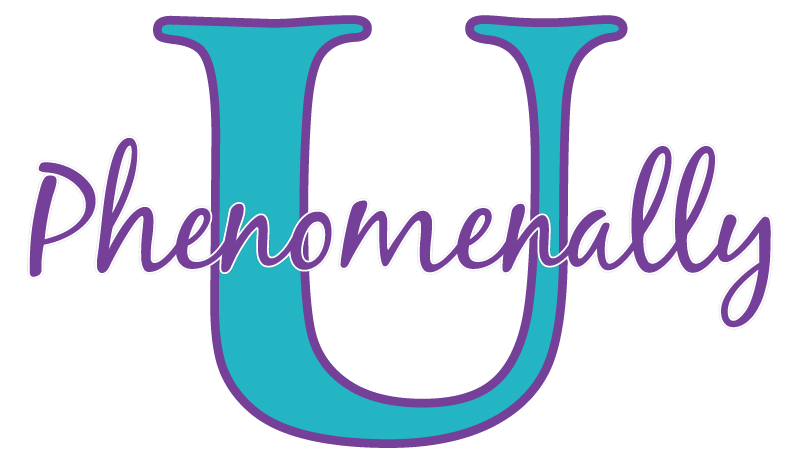 Three Candid Conversations about Sex, Self-respect and Success for Mothers and Teen Daughters in the Reality TV Era
.
9:00-10 Registration 10-1pm Program
Montgomery Auditorium at t
he Parkway Central Library of Philadelphia
Free

The goal of this event is to:
- Recognize and repudiate negative media images
- Explain and replicate principles of self-love and self-respect
- Provide tools and resources for their holistic development
- Expose and encourage images of success
- Identify risk behaviors to eliminate incidences of bullying, domestic violence, dating violence, and intimate partner abuse whether it's emotional, psychological, physical, sexual or financial
Lacey C. Clark! Moderator, founder of Sisters' Sanctuary LLC, is an expert in solving the communications challenges that exist between younger and older generations of women of color. She has created the Self-Love Movement and a Monthly Observance, The Self-Love Celebration Series for female youth of the Hip-Hop Generation, The Sisters' SanctuaryTM Inner Beau-Tea Parties, the workbook/journal Celebrate HER Now! and the 5-disc audio collection Healing the Gap. She is frequently asked to share her insights and solutions for healing emotional and relational wounds and bridging the communication gaps created by our ever-changing culture. She has shared stages and platforms with Grammy© award-winning artist/actress and humanitarian Jill Scott; actor/author Hill Harper, poet/activist/author Dr. Sonia Sanchez; motivational speaker/author Les Brown; and psychologist Dr. Robin Smith of the Oprah Show. Her empowerment message and approach have been featured in Heart and Soul magazine and BET.
Lady B is widely considered a hip-hop pioneer in Philadelphia. Born Wendy Clark, she began spinning hip-hop records on WHAT 1340 AM in 1979 and solidified the hip-hop community in Philly. In 1979 she became one of the first female artists to release a rap record- "To The Beat Y'all" on TEC Records. She introduced the world to The Furious 5, The Treacherous 3, Public Enemy, Run-DMC, LL Cool J, Queen Latifah, EPMD, UTFO, McLyte, Schoolly D, Big Daddy Kane, Rakim, KRS-1, MC Breeze, 3XD, and Heavy D. She is now heard on Sirius Satellite Radio and on WRNB 107.9fm. "Vibe magazine's History of Hip Hop refers to Lady B as arguably the most influential female radio personality in Hip Hop history.
---
Fatin Dantzler is one-half of the R&B husband-wife duo Kindred the Family Soul and star of the web, Six Is It! Joined by his wife Aja Graydon to form the adult contemporary duo, Dantzler was born in Philadelphia and got his start in the music business writing songs for R&B artists Pebbles and Bell Biv DeVoe. Dantzler and Graydon began writing songs together and later married and started a family. He and Graydon began performing at the Black Lily club, where they caught the attention of Jill Scott, who took them to her label, Hidden Beach Recordings. They were signed and spent the following two years working on their debut album, Surrender to Love, which was released in February 2003. Kindred released two additional albums on the label: In This Life Together (2005) and The Arrival (2008). The duo moved to Shanachie to record and release their fourth album Love Has No Recession (2011). The duo has developed a devoted following of fans over the years.
Melinda F. Emerson, SmallBizLady, is America's #1 small business expert, author of the best-selling book Become Your Own Boss in 12 Months: A Month-by-Month Guide to a Business That Works, and small business coach. As CEO of Quintessence Multimedia, Melinda develops audio, video and written content to help her Fortune 500 clients engage small business customers. She publishes a resource blog, www.succeedasyourownboss.com and hosts a weekly twitchat (#SmallBizChat) that reaches 1.5 million small business owners online every week. Forbes Magazine named her the #1 Woman for Entrepreneurs to follow on Twitter. Melinda has been featured on MSNBC, Fox News, NBC Nightly News and in The Washington Post, New York Times, Fortune, Essence and Black Enterprise.
Robin "Kheperah" Kearse is a record label veteran, arts educator and on-air personality dedicated to youth development. Her work is featured in the award‐winning movie, THE HIP HOP PROJECT, executive produced by Bruce Willis and Queen Latifah. Variety Magazine calls her "ultra‐articulate" for her compelling narrative in the film. She has worked with government offices to promote dialogue, education and positive alternatives to youth violence and at-risk behavior.
Nicole Maisha Monteiro, Ph.D., is a psychologist and owner of the Center for Healing and Development (CHAD), a clinical, consulting and research practice. Trained at Howard University, Columbia University and the Washington School of Psychiatry, Dr. Monteiro's commitment to the mental health led her to extend her contributions beyond the United States to countries such as Ethiopia, Senegal, Liberia and other parts of Africa, the Middle East, South America, Asia and the Caribbean. Dr. Monteiro volunteered as a consulting psychologist in Haiti and Bahrain. Her workshops focus on Muslim mental health, youth and community violence, stress and anger management, women's health, childhood emotional and behavioral disturbances, marriage and couples therapy, and the relationship between mental health, spirituality and culture. Visit www.nenehfati.blogspot.com or www.maishaworld.blogspot.com.
W. Soyini Powell, M.D., is director of Women's Services at Mercy Philadelphia Hospital. She is board certified in Obstetrics and Gynecology and is a fellow of the American College of Obstetrics and Gynecology. She completed her residency at Harlem Hospital in New York and has been practicing medicine for more than 25 years. Dr. Powell is well-versed in issues related to international women's reproductive healthcare and is a frequently requested lecturer. She has traveled and presented workshops, training sessions and keynote presentations in North, West and East African countries. She is an advocate of treating the whole woman and believes primary prevention, early detection and patient education are the key ingredients to wellness for women.
Mary E. Wilson shares her experiences as the mother of a teen daughter and an executive with more than 15 years of experience in human resources: talent acquisition, college recruitment and diversity. Recognized for her positive spirit and engaging demeanor, she has received numerous corporate awards for exemplary performance and building best-in-class teams. She has held leadership roles across industries with Fortune 100 companies, including Target, Booz Allen Hamilton, Comcast and Merck. Mary specializes in designing corporate strategies to grow an organization's bench strength and develop full lifecycle recruiting strategies for the college to C-Suite talent pools. Currently, she is director of recruiting for the nation's 8th largest insurance broker.
---

ABOUT SISTERS' SANCTUARY Sisters' Sanctuary LLC is an empowerment company with a system of tools, methods and solutions specifically designed for teen girls and their mothers and mentors to support their holistic development. From signature conferences, workshops and forums to radio programs, film projects, books, motivational series and online resources, Sisters' Sanctuary LLC seeks to nurture their emotional well-being and provide academic support to help them make healthy life choices. Formed in 2002 by Lacey C. Clark!, life coach and entrepreneur, Sisters' Sanctuary LLC provides programming, mentoring and life skills workshops, events and products that will enable teen girls to reach their fullest potential in every area of their lives. For more information, visit www.teen-girl-self-esteem.com.
This momentous event is a panel discussion, produced by Lacey C. Clark! of Sisters' Sanctuary™ and co-sponsored by SCORE Philadelphia, Free Library of Philadelphia and Rolling OUT
.
Have questions about Phenomenally U: Three Candid Conversations about Sex, Self-respect and Success for Mothers and Teen Daughters in the Reality TV Era. ?
Contact Sisters' Sanctuary
When & Where

Montgomery Auditorium at the Parkway Central Library of Philadelphia
1901 Vine St
Philadelphia, PA 19103


Saturday, May 5, 2012 from 9:00 AM to 1:00 PM (PDT)
Add to my calendar
Phenomenally U: Three Candid Conversations about Sex, Self-respect and Success for Mothers and Teen Daughters in the Reality TV Era.