Description
Phase out the old & in with the new Friday night!!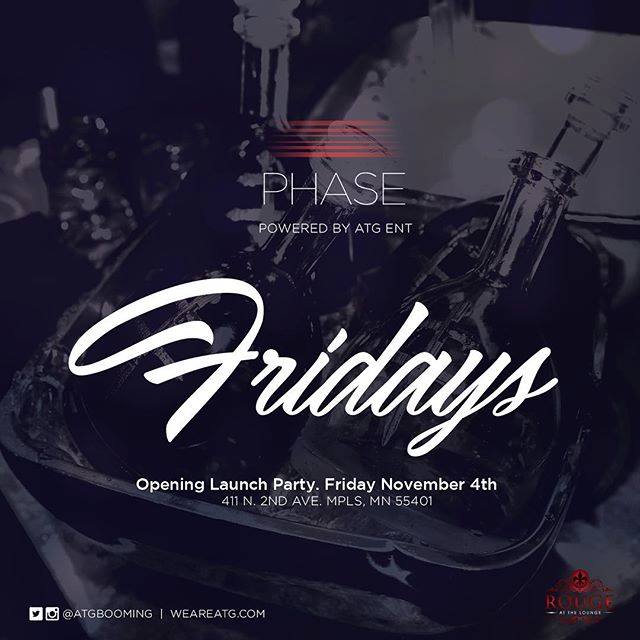 Everyone FREE until midnight

New Vibe
Special Events Bi- Weekly
Guest DJ's
New Bottle specials
Special Birthday Treatment
RSVP LIMITED Half off guest list

See bottle service specials below
$100 dollar bottles with early table reservation or arrival before 11:30pm (2 bottle minimum)
For more info Email: phase@weareatg.com or Call: 763.381.7956

RSVP for the guest list NOW!!!
FOLLOW US:

@ATGBooming
@DJEnferno33
@ChevyATG
@BooBooATG
@PhaseMPLS
Like our page: https://www.facebook.com/ATG.DJs.Ent/