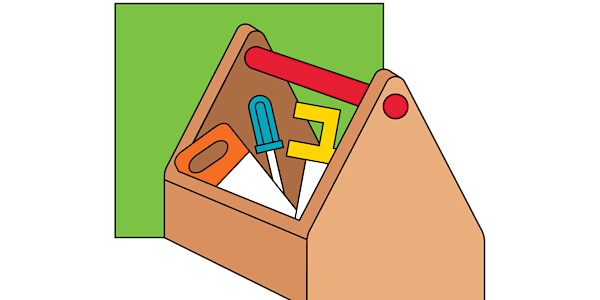 Phase I: National Online Introductory Toolbox Project Training
This training introduces you to the power of Toolbox Project and how to implement the 12Tools to create a common language in your community.
Refund Policy
Contact the organizer to request a refund.
Eventbrite's fee is nonrefundable.
About this event
Are you an administrator, educator or counselor who is interested in being trained in Toolbox Project? In this 2.5 hour training you will have the experience of Toolbox Project as we explore the curriculum and additional resources through our K-6 school-based model. You will also learn how to use the 12 Tools for yourself, and have access to purchase additional materials to enhance the efficacy of Toolbox Project with yourself, your students (children) and their families.
Completion of a National Toolbox Project Training will allow you the following:
Familiarize and begin to introduce Toolbox in your school's classrooms
Implement Toolbox strategies in your professional practice
Order Toolbox Project Curriculum for your personal/professional use
Please note: This training does NOT endorse or provide you with adequate support to train others in how to use Toolbox Project.
______________________________________________________________________________
COST
Training + Materials ticket cost includes:
-Essential Toolbox (curriculum)*
-12-Tools Fan Deck*
-Participant handout (PDF)
-Access to our portal (online)
*Due to the fact that this is an Online Toolbox Training, these two materials will be shipped right to your door!
Training ONLY ticket cost includes:
-Participant handout (PDF)
-Access to our portal (online)
This ticket option is ONLY for individuals/teachers whose school has already purchased the above materials for them.
Friendly Reminder: Registration for this training will close 7 days before the training date to ensure that all participants receive their materials in time.
NEW DISCOUNT: a 10% discount will be offered on any one of our Phase II trainings for those who purchase and attend our Phase I training. You will receive a discount code in your order confirmation for the Phase I training tickets.
____________________________________________________________________________
What is Toolbox Project?
Toolbox Project is a simple and practical metaphor directing students to the experience and awareness of 12 innate "Tools", and/or strategies that already exist inside them. This will open a door to an authentic and meaningful relationship to self and others. Toolbox Project naturally encourages social equity through empathy, understanding, and 12 skills or practices to navigate the complexities of everyday life.
Toolbox Project is a research-based, community-tested Kindergarten through sixth grade social and emotional learning (SEL) program that builds and strengthens children's inherent capacity for resilience, self-mastery and empathy for self and others through its curricula and methods.
The power of Toolbox Project resides in the moment-to-moment invitation, "what Tools could we use"' to the "common language'' and "practices" of Toolbox Project. A strength/asset-based vocabulary shared among students', educators, and parents that gives children their own solutions, as problem solvers: using the 12 strategies and practices of Toolbox Project.
We look forward to seeing you there!