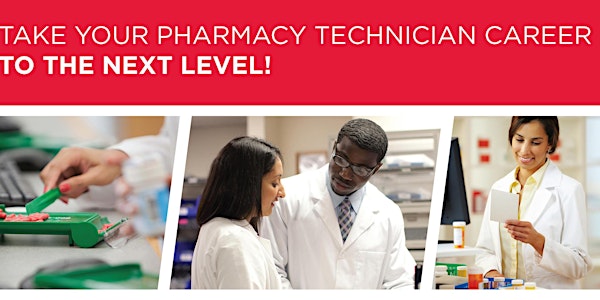 PharmTechX Certificate III: Community Pharmacy Practice & Management
Description
About the Certificate
Certificate III: Community Pharmacy Practice and Management is the third certificate in the PharmTechX Program offered by the University of Maryland School of Pharmacy. In this certificate, technicians will explore the principles of outpatient pharmacy management and will apply the steps of process improvement and project management to the incorporation of new clinical services, including medication therapy management, vaccination screening and administration, and point-of-care testing. Technicians are introduced to non-sterile compounding, the associated regulations, and the advanced calculations necessary to prepare the prescribed dose. Technicians will continue to grow as leaders and managers through the customer service and human resource management modules. This certificate prepares technicians for the roles needed to advance not just their career but to also advance community pharmacy practice.
This certificate offers 15 hours of ACPE accredited continuing education and utilizes an interactive, online learning platform allowing technicians to gain immediate access to all of the course materials once enrolled in the program, which they can complete at their own pace.
Learning Objectives
After completing this certificate, the learner should be able to:

Develop management skills required for a lead technician related to pharmacy operations and human resources.

Complete advanced calculations related to compounding and preparing outpatient medications.

Employ best-practices for managing non-sterile compounding processes in the pharmacy.

Coordinate medication therapy management services.

Manage the immunization process.

Implement point of care testing.
Instructors
Taught by experienced pharmacy practitioners and educators from the University of Maryland School of Pharmacy, MedStar Health, Johns Hopkins Homecare Group, Walgreens Pharmacy, and the University of Maryland Medical System, the PharmTechX Program is designed to be directly applicable to authentic practice settings.

Learning Format
This program uses online content along with self-study, practical experiences, and interactive assessments to help individuals already employed as pharmacy technicians in community pharmacies to advance their practice at their own pace and at times most convenient for them.

UAN Numbers: 0025-0000-17-005-H04T; 0025-0000-16-337-H04T; 0025-0000-16-338-H04T; 0025-0000-16-339-H04T
Expiration Date: 11/21/2019

The University of Maryland School of Pharmacy is accredited by the Accreditation Council for Pharmacy Education as a provider of continuing pharmacy education. View full disclaimer here.