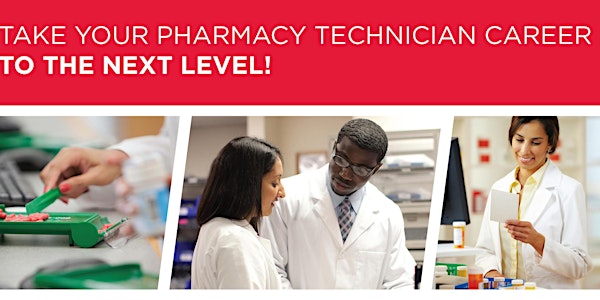 PharmTechX Certificate II: Excellence in Health-System Pharmacy
Description
Certificate II: Excellence in Health-System Pharmacy is the second certificate in the PharmTechX Program offered by the University of Maryland School of Pharmacy. In this certificate, pharmacy technicians will take an in-depth look into various disease states that commonly result in hospital admissions, including asthma in pediatric patients, cardiology, oncology, pain management, and infectious diseases, and the classes of medications they will encounter when caring for these patients. Technicians will learn the basic pharmacology and mechanism of action of these medications and utilizing the skills learned in Certificate I: Leadership and Patient Care gather the pertinent laboratory values needed to monitor these medications. Technicians will apply the principles of project management to the implementation of new pharmacy automation as well as the development of the associated policies and procedures. This certificate prepares technicians for the roles needed to advance not just their career but to also advance in-patient pharmacy practice.
This certificate offers 18.5 hours of ACPE accredited continuing education and utilizes an interactive, online learning platform allowing technicians to gain immediate access to all of the course materials once enrolled in the program, which they can complete at their own pace.
Learning Objectives
After completing this certificate, the learner should be able to:
Complete advanced calculations related to TPN, oncology, pediatric and neonatal dosing, and continuous drips.

Given a patient-specific problem, correctly perform calculations for infusions including cardiac drips and pediatric IV fluids.

Identify red flags related to medications used for the treatment of pain, infectious diseases, cancer, and common cardiac conditions.

Given a patient case, identify pertinent lab tests needed for monitoring cardiovascular, chemotherapy, and electrolyte treatments.

Demonstrate an understanding of therapeutics related to asthma, common infections, oncology, and cardiology.

Develop a plan to handle medication shortages.

Develop a plan to convert appropriate anti-infectives from IV to po.
Critically evaluate the use, benefits, and risks of technology along the medication use process.

Applying the principles of project management, implement and monitor technology commonly used in institutional settings.

Compare and contrast peripheral versus central IV lines.
Instructors
Taught by experienced pharmacy practitioners and educators from the University of Maryland School of Pharmacy, MedStar Health, Johns Hopkins Homecare Group, Walgreens Pharmacy, and the University of Maryland Medical System, the PharmTechX Program is designed to be directly applicable to authentic practice settings.
Learning Format
This program uses online content along with self-study, practical experiences, and interactive assessments to help individuals already employed as pharmacy technicians in community pharmacies to advance their practice at their own pace and at times most convenient for them.
UAN Numbers: 0025-0000-17-004-H04-T, 0025-0000-16-324-H04-T, 0025-0000-17-325-H04-T, 0025-0000-17-326-H01-T
Expiration Date: 05/01/2020

The University of Maryland School of Pharmacy is accredited by the Accreditation Council for Pharmacy Education as a provider of continuing pharmacy education. View full disclaimer here.