Event Information
Location
UCSF Mission Bay, Genentech Hall GH-S261
Description
This course is designed for drug discovery scientists who wish to employ pharmacological concepts to the process of new drug discovery. The emphasis of the course is on converting descriptive data (what we see in any given assay) to predictive data (predict effect in therapeutic systems). Pharmacology is uniquely suited to do this through scales of affinity, efficacy, and kinetics.
Lack of efficacy accounts for 50% of new drug candidate failures. In view of new data to show that efficacy is a complex multidimensional set of drug properties and the increasing importance of allosteric ligands, new techniques can be applied to better define candidate efficacy for progression. This course will concentrate on reducing complex cellular and in vivo phenotypic response patterns to simple in vitro-based scales amenable to optimization with medicinal chemistry.
Emphasis will be on new ideas that have entered pharmacology concerning multiple receptor active states (biased signaling) and allosteric modulation of receptor function to extend ligand control of physiological processes. These ideas have revitalized 7-transmembrane receptors as drug target.
The book 'A Pharmacology Primer' was written from the course which was developed in industry over the years and contains detailed information on how to apply all pharmacological techniques to quantify drug activity. An electronic version of the book will be made available to students.

The following is course outline:
Part 1: Industrial & Academic Drug Discovery (Finding Agonists and Antagonists)
Project structure

Target- vs System-based research

Target Validation

Langmuir isotherm

Efficacy

Black/

Leff

Operational model

Predicting

agonism

Competitive,Non

-competitive & Irreversible antagonism

Partial and inverse

agonism

Biased Agonist Signaling and agonist efficacy fingerprints

Negative & Positive Allosteric Modulation as new therapeutic modalities

Allosteric

agonism

Allosterics

as Therapeutics
Part 2: Screening & In Vivo Drug Effect
Chemical Libraries

Agonist & Antagonist Screens

Constitutive & Allosteric Screening

Binding vs Functional Assays

Real-time vs Stop-time Assays

Recombinant Cell Lines

Real Time In Vivo Drug Effect

Biomarkers

Assessing Drug Target Coverage

Competitive , Non-Competitive, Mixed, Uncompetitive Enzyme Inhibition
Instructor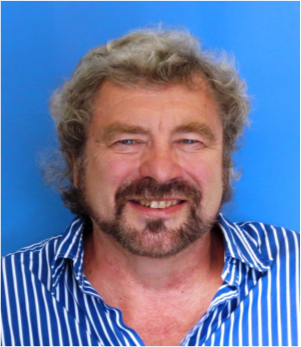 Beginning his career as a synthetic chemist, Terry Kenakin received a Ph.D. in Pharmacology at the University of Alberta, Edmonton Canada. After a post-doctoral Fellowship at University College London, U.K., he joined Burroughs-Wellcome as an associate Scientist. From there he continued working in drug discovery at GlaxoInc.,GlaxoWellcome and finally GlaxoSmithKline. Leaving his position as a Director at GlaxoSmithKline Research and Development laboratories at Research Triangle Park, N.C. USA, Dr. Kenakin is now a professor in the Department of Pharmacology, University of North Carolina School of Medicine, Chapel Hill. Currently he is engaged in studies aimed at the optimal design of drug activity assays systems, the discovery and testing of allosteric molecules for therapeutic application and the quantitative modeling of drug effects. In addition, he is Director of the Pharmacology curriculum at the UNC School of Medicine. He is a member of numerous editorial boards as well as co-editor in Chief of the Journal of Receptors and Signal Transduction and Co-editor in Chief of Current Opinion in Pharmacology. He has authored numerous articles and has written 10 books on Pharmacology.
Date and Time
Location
UCSF Mission Bay, Genentech Hall GH-S261