PGRN-ASHG Symposium: The Expanding Universe of Pharmacogenomics
Description
The Pharmacogenomics Research Network (PGRN) is bringing together scientists who study the interactions between genomes and drug responses. This symposium, organized by the PGRN and open to all ASHG attendees and others, explores current topics in pharmacogenomics with sessions on innovative approaches for identifying genes that influence drug response, the role of pharmacogenomics in drug discovery, technologies used in pharmacogenomic studies and the evolution of pharmacogenes. In addition, there will be an interactive panel discussion with diverse stakeholders on issues affecting the clinical implementation of pharmacogenomic testing. This symposium will enable scientists from multiple disciplines to learn about work at the frontier of pharmacogenomics and identify new opportunities for advancing research in basic and translational pharmacogenomics.
The agenda includes the following sessions:
Session 1: Innovative Approaches for Pharmacogenomic Discovery
Session 2: Pharmacogenomics in Drug Discovery
Session 3: Technologies in Pharmacogenomic Studies
Panel Discussion: Issues for Clinical Implementation of Pharmacogenomics
Session 4: Pharmacogenetics in a Human Evolution Context
The full agenda and registration information can be found at http://www.pgrn.org/ashg-2016.html.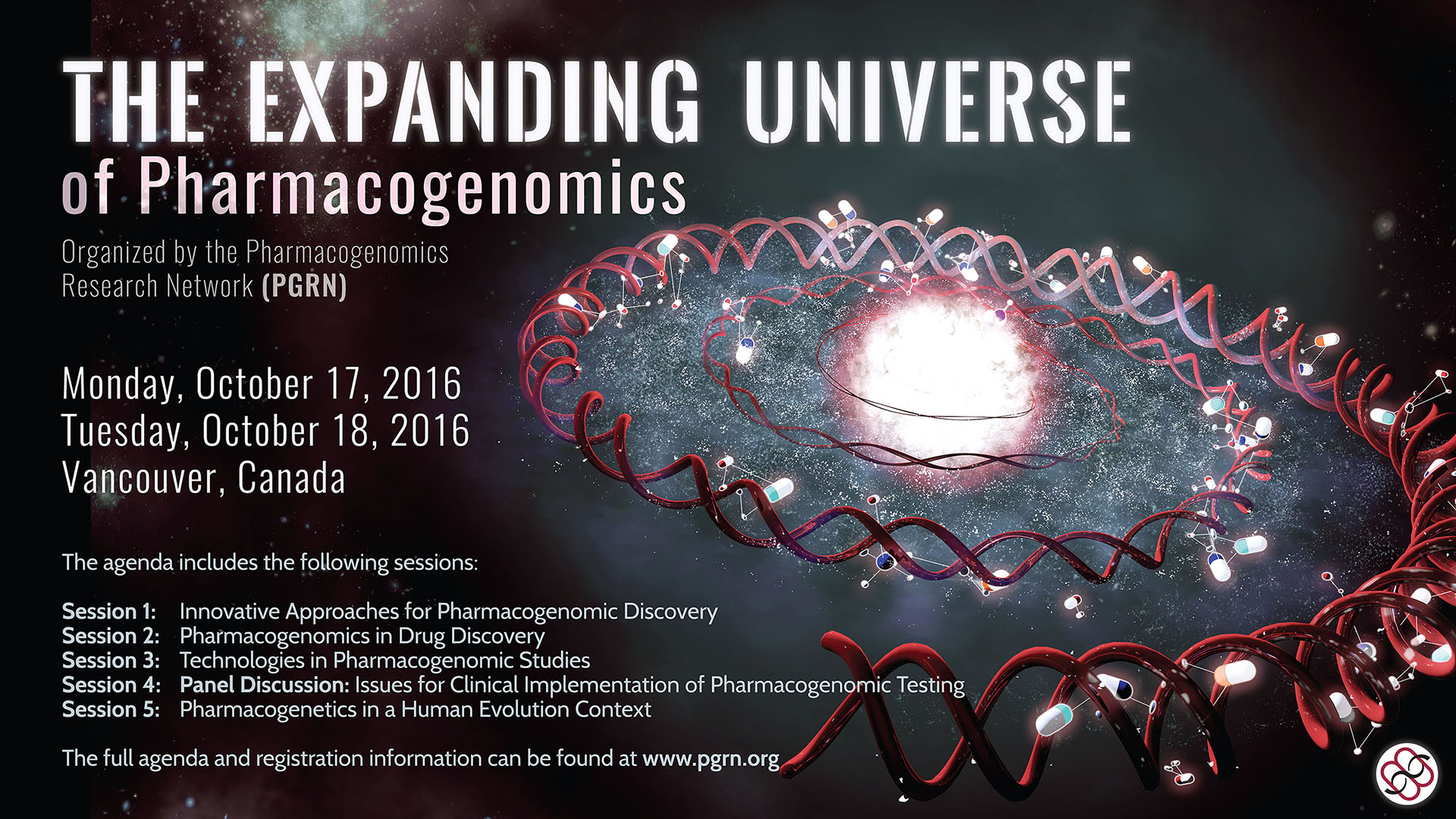 Date and Time
Location
Vancouver Convention Centre
1055 Canada Place
Room 109/110
Vancouver, BC V6C 0C3
Canada