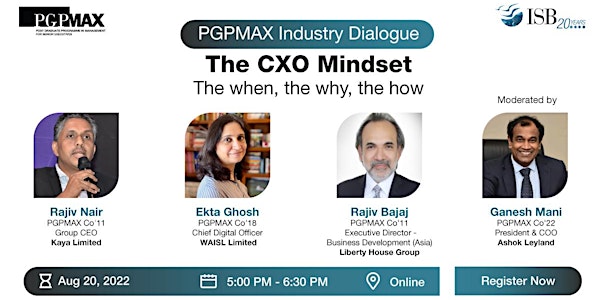 PGPMAX Industry Dialogue
The Industry Dialogue is a thought leadership series driven by the PGPMAX Community. Join us to explore more.
About this event
In the fourth edition of PGPMAX Industry Dialogue we bring our alumni from across the industry to discuss the CXO Mindset.
Join our panelists from senior leadership across industries as they discuss what takes you to an organizational leadership role.