PGA NMC EAST: A MOVEABLE APP FEAST

Wednesday, November 13, 2013 from 7:00 PM to 9:00 PM (EST)
Event Details
THE PRODUCERS GUILD OF AMERICA NEW MEDIA COUNCIL EAST
PRESENTS
'A MOVEABLE APP FEAST:
WEB AND MOBILE EXPERIENCES
FROM THE FOOD INDUSTRY'
WEDNESDAY, NOVEMBER 13th 2013
7:00 - 9:00PM 
Theresa Lang Auditorium
The New School
55 West 13th St. at 6th Ave.
New York City
OVERVIEW:
Some of the more inventive web and mobile experiences being created in the New York new media community are, increasingly, emanating from the food industry, which represents more than $30 billion in annual sales. Beyond Scripps' Food Network at Chelsea Market, and bed-rock publications such as Food & Wine and Bon Appetit, a landscape of high-profile blogs, such as Eater, and apps, such as the Pat LaFrieda Meat app, are making New York the epicenter of the digital food world.
As diverse as the New York food industry is – where production of organic and artisanal foods and beverages have exploded in recent years – the digital food world is as creative and as tasty as the people who make, serve, and market food in the Big Apple.
Meet some of the leading producers of digital web and mobile food experiences in New York, and learn how one of the most passionate personal endeavors for New Yorkers – food - is rendered in pixels.
SPEAKERS:
Lawrence Marcus, senior digital editor, FOOD & WINE  ** UPDATE **
Lawrence is the senior digital editor for American Express Publishing's FOOD & WINE, where he was previously associate digital editor. He was previously a freelance writer for Variety magazine. He holds a B.A. From the University of California, San Diego, and an M.S. From Columbia University's Graduate School of Journalism.
Samantha Smith, chief operating officer, Fuzz Productions
Samantha Smith is the chief operating officer for Fuzz Productions, a Brooklyn-based mobile creative agency that produces premium apps with integrated content management solutions, internal or network-based advertising and sponsorship, enterprise deployment and full analytics support. iPhone, iPad, Android and Mobile Web apps for Walmart, Xbox, VH1, Random House, L'Oréal, Comedy Central, MTV, Condé Nast, Hearst, Honda, AT&T, Justin Bieber, Nielsen and many more. Over 150 Fuzz developed apps are currently live with tens of millions total downloads. Prior to this, Samantha was the senior digital project manager for Saatchi & Saatchi Heatlhcare, and was an interactive project manager with Euro RSCG Life. She is a member of the PGA New Media Council East.
Sara Murphy, programming manager, Food Network
Sara Murphy oversees recipes & cooking apps and experience for the Food Network. She was previously a web producer for 'The Martha Stewart Show' and prior to that was a multimedia editorial manager for American Business Media.
MODERATOR:
Chris Pfaff, PGA New Media Council East
A former board delegate of the PGA New Media Council from 2006-2013; former PGA New Media Council vice chairman, and former PGA Board of Directors delegate, Chris has been a PGA New Media Council member since 2004. He leads a consultancy – Chris Pfaff Tech/Media LLC – that represents some of the leading service providers, audio/video technology firms, networking vendors, and media companies in the world, from PRIMEDIA and Eastman Kodak to Cantor Telecom. A veteran of the venture world, Chris helped launch more than 20 ventures from the Lucent New Ventures Group, including iBiquity Digital; Flarion; Lucent Digital Video, and GeoVideo Networks, among others.  In addition, he has helped launch AT&T's Internet strategy; the Viacom New Media division of Viacom, Inc.; Sony Electronics' Digital Betacam format, and Sharp Electronics' LCD product division. 
Light refreshments will be served. Members are strongly encouraged to bring qualified prospective members as their guests.
PLEASE BRING CANNED FOOD STUFFS TO THE EVENT, WHICH WILL BE COLLECTED BY CITY HARVEST FOR DISTRIBUTION TO NEEDY NEW YORKERS THIS HOLIDAY SEASON.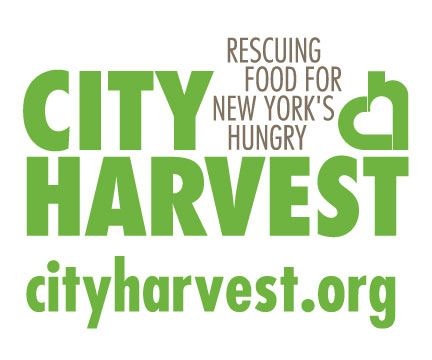 Event hosted by The Producers Guild of America, New Media Council, New York Chapter.
For the most up-to-date information on the PGA New Media Council East, please visit www.facebook.com/pganmcwire or follow us at @pganmcwire
For more information about the PGA and to access a membership application, please visit: http://www.producersguild.org
Previous events from our event series can be accessed in both webcast and podcast format at: http://www.scribemedia.org/pga
When & Where

Theresa Lang Auditorium @ The New School
55 West 13th Street
New York, NY 10011


Wednesday, November 13, 2013 from 7:00 PM to 9:00 PM (EST)
Add to my calendar
Organizer
Producers Guild of America
The Producers Guild of America's New Media Council was formed in 2002 in order to recognize, represent, and protect the interests of producers working outside the "traditional" formats of Television and Film to include Broadband, Mobile, Games (console and online), Digital Animation, Digital Visual Effects, Interactive/Enhanced Television, DVD/Blu-ray, Special Venues, and Transmedia.
To find out more about the Producers Guild of America, please contact us.
PGA NMC EAST: A MOVEABLE APP FEAST