PGA New Media Council: "Cutting to the Beat"

Monday, November 19, 2012 from 7:00 PM to 9:00 PM (EST)
Event Details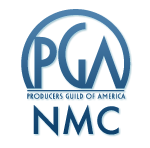 PGA NEW MEDIA COUNCIL EAST
and 
THE NEW SCHOOL DEPARTMENT OF MEDIA STUDIES PRESENT
"CUTTING TO THE BEAT":
HOW MUSIC INDUSTRY NEW MEDIA PRODUCERS
HARNESS AUDIENCES AND DRIVE NEW REVENUE STREAMS
MONDAY, NOVEMBER 19, 2012
7:00 to 9:00 PM
Theresa Lang Auditorium
The New School
55 West 13th St. at 6th Ave. 
New York City
Almost ten years into the iTunes Store era, in which the music industry both discovered a powerful legitimate music store concept and saw the album market severely disrupted, music industry new media producers are finding enhanced revenue streams from mobile apps; streaming video subscriptions, and a plethora of social media hooks to create persistent fan engagement.
Join the PGA New Media Council East for a look into the state of the music new media producer, including representatives from the artist management, label, and publishing sides of the music industry.
SPEAKERS:
Sarah Landy, senior director, Stache/RED Media
Sarah Landy is the senior director of 'stache media, an independent marketing agency specialized in music, operating within RED Distribution (a division of Sony Music Entertainment). Sarah oversees the 'stache media advertising, college lifestyle marketing, online marketing & publicity, social media & consumer research services across a range of campaigns for artists and outside brands and companies, including Mumford and Sons, Santana, Sony Electronics (Sony X Headphones, Sony Bloggie, Sony Tablet), C3 Presents (Lollapalooza), Cirque du Soleil, Gatorade and Ketel One.
Zack Beatty, vice president of business development, PlayMySong
Zach Beatty is the vice president of business development for PlayMySong, a leading social music jukebox app. He was previously a consultant with leading mobile music apps Songkick and Mobile Backstage. Zach was previously a senior director for digital strategy for EMI Music, and prior to this was a senior director of digital strategy for Capitol-Virgin Music Group. He began his career as an IT/network engineer and associated producer with MTV Networks and CBS.
Frank Woodworth, director of business development, Thrillcall
Frank Woodworth is the director of business development for Thrillcall, a leading concert discovery and ticketing platform for web and mobile applications. He was previously a general manager of Eleven Seven Music, an independent music company whose artists included Blondie, Jet, Mötley Crüe, and Drowning Pool. He has also worked in A&R at Universal Music and with Ariel Publicity Cyber PR.
Karimah Day, co-founder/COO, Sir Groovy (new!)
Honored as Billboard's 30 Under 30 Power Players and Grey Goose's Rising Icon in 2010, Karimah Day is the Co-Founder and President of Sir Groovy. Karimah oversees the world's most advanced search engine and exchange for music synchronization licensing; connecting TV Producers, Filmmakers, Music Supervisors and Advertising Executives to premium indie and major label music worldwide. Karimah leads all of Sir Groovy's management and operations while also being in charge of all the TV Network relationships for Sir Groovy. Before launching Sir Groovy, Karimah was a Partner at the Radical Funds, a private boutique money management firm, where she managed the research and trading desk. She is a sponsor of The Singularity Institute For Artificial Intelligence and The Singularity Conference. Karimah started her career at the founding of Rockafella records.
MODERATOR:
Chris Pfaff, President, Chris Pfaff Tech/Media LLC; vice chairman, PGA New Media Council
A board delegate of the PGA New Media Council since 2006, a delegate of the PGA board of directors since 2008, and a PGA NMC member since 2004, Chris Pfaff is a leading new media and technology producer and strategist. He is renowned for integrating leading-edge technology into the media and entertainment community. He was the first to use IRC for an interactive corporate webcast; produced one of the first DVDs, in March, 1997; produced the first HD animated logo; produced some of the first mobile short films in 2002-2003, and produced numerous multipoint broadband events in the late-1990s. He was heavily involved with the launch of both Digital Television and digital terrestrial radio in the U.S., and helped launch the world's first HDTV-over-fiber offering.
Refreshments will be served.
Members are strongly encouraged to bring qualified prospective members as their guests.
Special thanks to Terra Fossil for providing premium wines for PGA East events.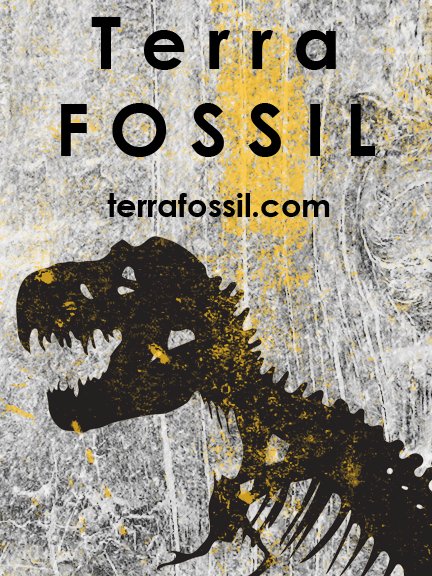 Event hosted by The Producers Guild of America, New Media Council, New York Chapter.
For more information about the PGA and to access a membership application, please visit: http://www.producersguild.org
Previous events from our event series can be accessed in both webcast and podcast format at: http://www.scribemedia.org/pga
When & Where

Theresa Lang Auditorium The New School
55 W. 13th Street (between 5th and 6th)
Mezzanine Level
New York, NY 10011


Monday, November 19, 2012 from 7:00 PM to 9:00 PM (EST)
Add to my calendar
Organizer
Producers Guild of America
The Producers Guild of America's New Media Council was formed in 2002 in order to recognize, represent, and protect the interests of producers working outside the "traditional" formats of Television and Film to include Broadband, Mobile, Games (console and online), Digital Animation, Digital Visual Effects, Interactive/Enhanced Television, DVD/Blu-ray, Special Venues, and Transmedia.
To find out more about the Producers Guild of America, please contact us.
PGA New Media Council: "Cutting to the Beat"