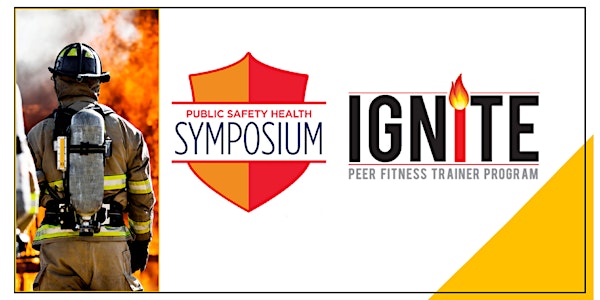 PFT Workshop and Firefighter Behavioral Health Symposium
Two days of events offering continuing education for Peer Fitness Trainers and behavioral health resources for firefighters
When and where
Location
MADE@Plainfield Building 1610 Reeves Rd Plainfield, IN 46168
Refund Policy
Contact the organizer to request a refund.
Eventbrite's fee is nonrefundable.
About this event
Join us for two important fire service events!
Nov. 3, 2022 | Peer Fitness Trainer Workshop (earn CECs)
Nov. 4, 2022 | Firefighter Behavioral Health Symposium
Thank you to our Premier Sponsor!

Event 1: Peer Fitness Trainer Workshop

Are you a certified or aspiring Peer Fitness Trainer (PFT)?
Are you looking for content relevant to your profession?
Do you need to keep your certification active?
Would you like to learn more about the new IAFF Fit to Thrive (F2T) PFT Program?
Sign up for the Peer Fitness Trainer Workshop!
THEME: Total Firefighter Health for Peer Fitness Trainers
This Workshop will join together PFTs and experts from Indiana and across the nation for a day of training on key firefighter health topics including sleep, nutrition, fitness, and more. Attendees will bring home actionable health information to support their peers. The Workshop also includes an overview of the new IAFF Fit to Thrive (F2T) PFT program and awards continuing education credits (see credit details below)
What you get:
Opportunity to network with other PFTs as well as local and national experts
Overview of the new IAFF Fit to Thrive (F2T) PFT Program
Continuing Education Credits (CECs) available through F2T and the National Strength and Conditioning Association (NSCA)
Lunch provided
Who should attend:
Peer Fitness Trainers
Fire Administrators
Health and Safety Officers
Strength and Conditioning Professionals who work in public safety settings
Anyone involved in health and fitness training in the department
When:
Thursday, November 3, 2022
Time:
8:00 AM - 3:00 PM
Where:
MADE@Plainfield Building, 1610 Reeves Road, Plainfield, IN 46168
Continuing Education Credits:
IAFF Fit to Thrive credits
0.4 continuing education credits may be applied to the Fit to Thrive 2023-2024 reporting period under the category: Fit to Thrive, non-IAFF sanctioned activity
NSCA credits
National Strength and Conditioning Association (NSCA) approved 0.4 CEU(s) in category A for certified individuals attending this event.

To pay by invoice for group orders of 5 tickets or more, please contact: vanessa.kleinschmidt@nipsh.org
PFT Workshop Topics
Topic 1: Overview of the new IAFF Fit to Thrive PFT Program
Learn about the transition to the new PFT program through a virtual presentation and Q&A session with a Fit to Thrive representative.
Click here to visit the Fit To Thrive frequently asked questions page
Topic 2: Effect of sleep deprivation on firefighter health, common sleep disruptors, and tactics to improve your sleep hygiene

Annette Zapp, MS, CSCS, EMT, TSAC-F
Lieutenant Firefighter & Owner, Fire Rescue Wellness
A nearly 20-year veteran of the fire service, Zapp holds the rank of Lieutenant and owns Fire Rescue Wellness, a coaching business dedicated to elevating the mental and physical wellness of firefighters worldwide. She earned a master's degree in Biochemistry and Molecular Biology from the University of South Dakota School of Medicine and is a National Strength and Conditioning Association CSCS *D and TSAC-F *D. She's also certified by the International Society of Sports Nutrition and the Society for Neurosports. In 2020, she served on an Illinois Senate task force focused on mitigating first responder suicide. Zapp is a former adjunct faculty member at the University of Denver in the graduate program for Sport Coaching, a recognized industry leader in the firefighter health and wellness field, a proud co-author of the recently published ISSN position stand on Tactical Athlete Fueling, and the host of the FRW podcast.
Topic 3: Strength and conditioning considerations when designing health and wellness programs for firefighters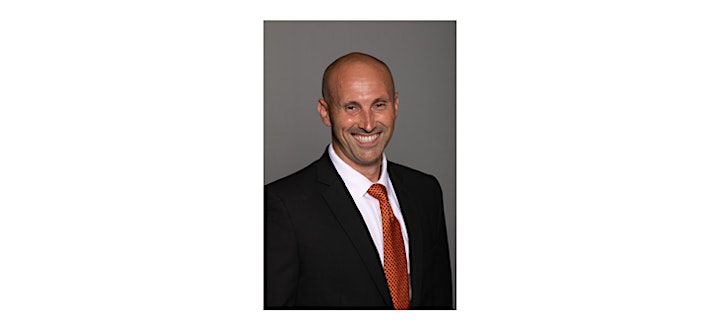 Jay Dawes, PhD, CSCS*D, TSAC-F
Associate Professor- Applied Exercise Science, Oklahoma State University
Co-director, Tactical Fitness and Nutrition Lab
Jay Dawes PhD, CSCS,*D, NSCA-CPT*D , TSAC-F, FNSCA, is an Associate professor of Applied Exercise Science in the Department of Kinesiology, Health and Recreation at Oklahoma State University. Dr. Dawes has worked as a university athletic performance coordinator, strength/performance coach, personal trainer, and educator for approximately 20 years. His primary research interests is focused on improving the health, fitness and human performance for the tactical athletes/first responder, as well as sport. Dr. Dawes was also recently recognized as the 2021 Tactical Strength and Conditioning Professional of the Year.
Topic 4: Breathwork for first responders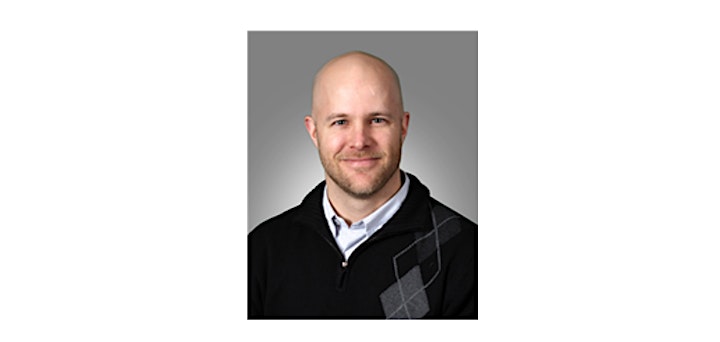 Troy Torrence, MS, CSCS*D, RSCC*E
Health Management Specialist, Indiana State Police – Training Division
Troy has served as the Health Management Specialist for the Indiana State Police Department since 2000. He is the health and physical training coordinator for their new hire enforcement selections, recruit academy, specialty teams and all current civilian and enforcement personnel. Troy has trained numerous police departments, police department personnel, and police academy recruits and trainers. Troy also owns and operates a licensed CrossFit affiliate – CrossFit Fishers with his wife Pam since 2009.
Topic 5: Inspiring change, nutritionally

Heather Fink, MS, RD, LD, CSSD, CLT
Owner, Nutrition and Wellness Solutions
Wellness Dietitian, Ascension Public Safety Medical
Heather Fink, owner of Nutrition and Wellness Solutions and Wellness Dietitian for Ascension Public Safety Medical, is a Registered Dietitian and Board Certified as a Specialist in Sports Dietetics. She completed her Bachelor of Science degree in Dietetics as well as her Master of Science degree in Kinesiology at the University of Illinois. Heather is certified by the American College of Sports Medicine as an Exercise Physiologist. Heather's interests and extensive experience are in the areas of wellness, disease prevention, weight management, exercise programming, vegetarian nutrition, and sports nutrition. She works with first responders to find practical and sustainable nutrition solutions to improve work performance, prevent disease, and enhance health and well-being. Heather is the author of two books, the Absolute Beginner's Guide to Half Marathon Training and Practical Applications in Sports Nutrition. Heather is also an accomplished triathlete, duathlete and marathon runner who has qualified for and competed in the Hawaii Ironman and Boston Marathon.
Event 2: Public Safety Health Symposium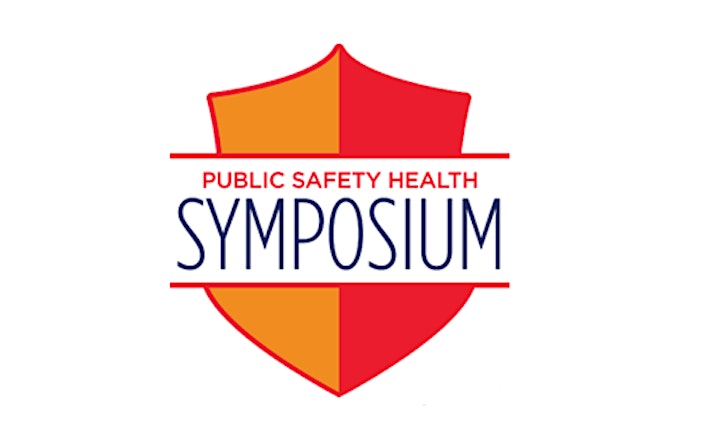 THEME: Firefighter Behavioral Health
The purpose of the 2022 Symposium is to describe the burden of behavioral health issues among firefighters and provide a toolbox of resources.
The goals of the Symposium are to: (1) raise awareness of behavioral and mental health issues among firefighters, (2) enhance understanding of the spectrum of firefighter behavioral health and resiliency, and (3) facilitate department access to high quality behavioral health resources.
What you get:
Opportunity to network with other like-minded professionals and speakers
Practical behavioral health tools to bring back to your department
Behavioral health resource guide
Lunch provided
Who should attend:
Fire Department administrators
Municipal leaders
Local/Union executive board members
Health researchers
Peer Fitness Trainers
Health and safety officers
When:
Friday, November 4, 2022
Time:
8:00 AM - 2:30 PM
Where:
MADE@Plainfield Building, 1610 Reeves Road, Plainfield, IN 46168
To pay by invoice for group orders of 5 tickets or more, please contact: vanessa.kleinschmidt@nipsh.org
Symposium Topics and Speakers
Topic 1: Resilience at the organizational level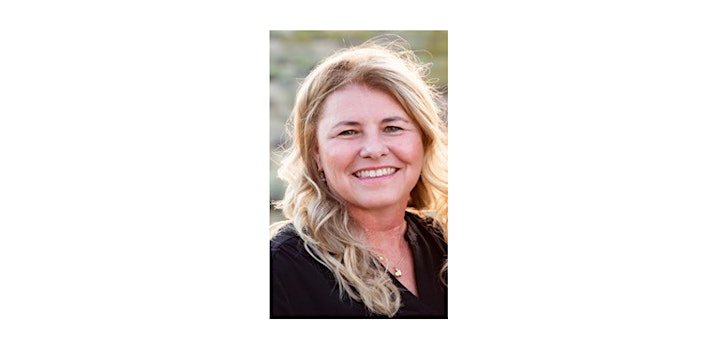 Kerry Ramella, LPC, PhD
Owner and Clinical Director, Public Safety Crisis Solutions, LLC
Dr. Kerry Ramella obtained her Ph.D. in Psychology from Northcentral University. Her doctorate research focused on the area of Creating Resiliency in the Fire Service. Dr. Ramella is a Licensed Professional Counselor in the State of Arizona as well as a National Certified Counselor. Dr. Ramella has worked in and with public safety employees for over 35 years. She created her own business, Public Safety Crisis Solutions, LLC. to address the specific needs of public safety personnel and their families by offering consultation, training, EAP/BHAP Coordination, Peer Support Development and Behavioral Heath oversight. Dr Ramella is a Behavioral Health Consultant for the International Association of Fire Fighters assisting with Advisory Boards, Critical/Disaster Deployments, Curriculum Development, Instructing, Speaking and Testifying. She also instructs a Behavioral Health Course for California State University San Marcus Wildland and Urban Interface Fire Science Program.
Topic 2: Firefighter suicide - reasons, warning signs, prevention strategies, and safe communication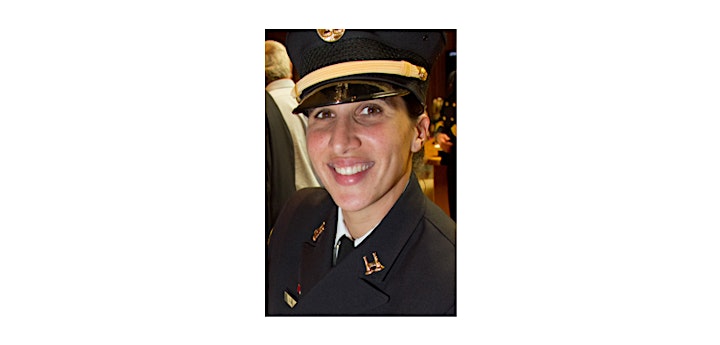 Dena Ali, MPA
Battalion Chief, Raleigh Fire Department
Dena Ali is a battalion chief with the Raleigh (NC) Fire Department where she has worked her way up the ranks. She previously served as a police officer for five years. Ali has a degree from North Carolina State University and an MPA from the University of North Carolina—Pembroke, where her research focused on firefighter suicide. Dena has also served as a subject matter expert at the National Fire Academy where she assisted in curriculum review for their health and wellness curriculum. Dena is an advocate of awareness, education, and understanding of mental health disorders and suicidality. She speaks locally and nationally on these topics and is a QPR Suicide Prevention Gatekeeper Instructor. She has written several articles on topics such as suicide prevention, peer support, wellness, and post-traumatic stress. Dena is the founder and director of North Carolina Peer Support where she helped to develop their statewide curriculum. She is also a founding member of the Carolina Brotherhood, a group of cyclists/firefighters in North Carolina who honor the fallen and their families annually.
Topic 3: The impact of trauma: surviving, understanding, awareness, resiliency, and support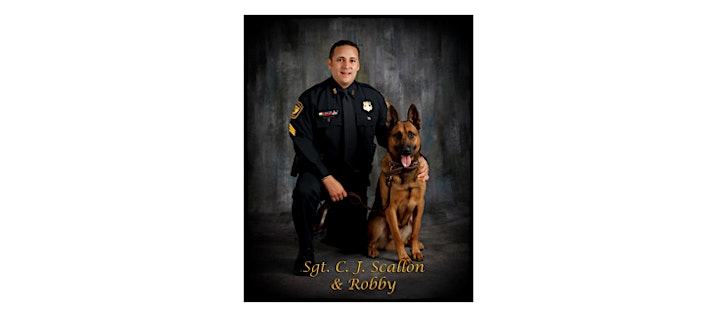 Christopher J.A. Scallon, MPsy, CCISM
Sergeant (retired), Norfolk Police Department
Founder, Norfolk Police Critical Incident Stress Management/Peer Support Unit
CEO/Founder, Survival Mindset Consulting
Chris Scallon retired as a Sergeant at 24+years with the Norfolk Police Department, holds a Masters in Psychology, BS in Criminal Justice, and certified in Critical Incident Stress Management from the University of Maryland BC Emergency Health Services. Chris is a U.S. Navy Veteran, served as a line officer in the Port Washington, NY Fire Department, Atlantic Hook & Ladder, Light and Heavy Rescue. He is the founder and creator of the Norfolk Police Critical Incident Stress Management /Peer Support Unit. Having been involved in multiple shootings he is intimately familiar with trauma and the consequences of exposure. Chris has received numerous awards to include the National Top Cop award (NAPO), Virginia's Public Safety Medal of Valor (presented by Former Governor Tim Kaine), and the Norfolk Police Department's Medal of Honor. He has received multiple certifications from the Nassau County Fire Service Academy in Long Island, NY. Chris continues to work with first responders and veterans struggling with mental health and substance abuse.
In-kind sponsorship provided by: