Description
PFS Presents The Tall Pines
Friday, November 16, 2018
Doors 7:30pm | Music 8pm

$15 for Members *While Supplies Last* | $18 Not-Yet-Members | $20 Doors
CLICK HERE TO RSVP ON FACEBOOK
About The Tall Pines
THE TALL PINES ARE A SHACK-SHAKIN', FOOT–STOMPIN' FOLK-ROCK BAND FEATURING CONNIE LYNN PETRUK, SINGING HER HEART OUT, PLAYING DRUMS ON HER ALLIGATOR SKIN SUITCASE, AND SHAKING HER TAMBOURINE. HER PARTNER CHRISTMAS DAVIS, PLAYS GUITAR, WRITES THE SONGS AND HOWLS ALONG. THE TALL PINES REVEL IN THE SPIRITS OF THE LATE 1960S AND EARLY 1970SCOUNTRY, SOUL, AND SWAMP-ROCK SCENES, WHILE WORKING HARD TO TAKE THE SOUNDS THEY LOVE BEYOND THEIR HISTORY AND INTO THE NEXT PHASE OF AMERICAN MUSIC. THEIR FIRST SELF-TITLED ALBUM WAS VOTED ONE OF THE TOP TEN BEST RECORDS OF THE YEAR BY NPR'S MEREDITH OCHS. THEY'VE PERFORMED LIVE WITH COUNTRY MUSIC GREAT CHARLIE LOUVIN (RIP) AT THE CMJ MUSIC FESTIVAL, WITH NORAH JONES AND PUSS N BOOTS, JUSTIN TOWNES EARL, KEVN KINNY OF DRIVN' AND CRYIN', AMY RAY OF THE INDIGO GIRLS, AND MANY MORE GREAT FOLKS. THEY PRODUCE A MONTHLY LIVE MUSIC SERIES IN NEW YORK CITY CALLED THE TALL PINES REVUE, AND WERE RECENTLY DUBBED A BUZZ BAND AT THE 30A SONGWRITER'S FESTIVAL LAST JANUARY BY AMERICAN SONGWRITER MAGAZINE. THEIR NEW EP "FEAR IS THE DEVIL" WILL BE RELEASED IN THE FALL OF 2015. THE TALL PINES ARE ON A MISSION TO REMIND A WORLD INCREASINGLY MADE OF CONCRETE, GLASS AND STEEL THAT SOME MUSIC STILL BURNS LIKE RAW TIMBER.
CLICK HERE TO WATCH A VIDEO OF THE TALL PINES
CLICK HERE TO LISTEN TO THE TALL PINES ON SPOTIFY
CLICK HERE TO LEARN MORE ABOUT THE TALL PINES
OPENING ACT FOR THE TALL PINES: SARAH LARSEN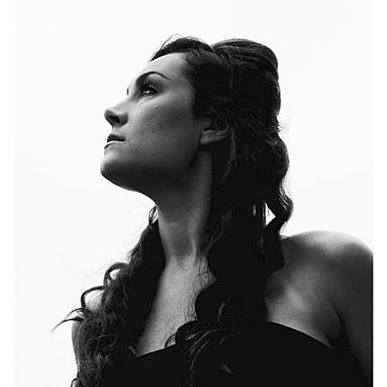 About Sarah Larsen

SARAH LARSEN (also known as HURRICANE HOSS) has blown through the juke joints and watering holes of America, the perfect example of a classical good girl gone outlaw. She's shot whiskey in the Midwestern Wilds, danced to zydeco in Louisiana, fallen in love in the Rockies, and two-stepped on top of broken hearts in Nashville. With fiddle, banjo, and guitar in tow, Sarah sings the stories of her travels and travails, as well as traditional songs of the American experience.
Sarah Williams Larsen is one of the Northeast's hardest working fiddle players. An award-winning contest fiddler, classical call-girl, and session player, she's recently lent her fingers to Dr. Dog, David Mayfield, Ben Arnold, Saskwatch, Mason Porter, and the Hot Club of Philadelphia. She can also be spotted around Philadelphia with her two musical sisters in the multi-instrumental folk trio Ladybird (heythereladybird.com).
CLICK HERE TO LISTEN TO SARAH LARSEN ON SPOTIFY