PFS Presents Catherine Britt with Katrina Burgoyne and Jackson Pines
Description
PFS Presents Catherine Britt with Jackson Pines
Friday, March 22, 2019
Doors 7:30pm | Music 8pm

$12 for Members *While Supplies Last* | $15 Not-Yet-Members | $18 Doors
CLICK HERE TO RSVP ON FACEBOOK
About Catherine Britt
When you look at modern country music you can identify a diverse range of styles that have evolved from the traditional roots form. From pop country to bush ballads, acoustic folk-leaning songs to rousing country rock and the polymorphic blend of Americana. One Australian artist that can lay claim to all of these strains is Catherine Britt, a songwriter who has already packed a respected and highly acclaimed career into her first two decades as a recording artist. Now, in 2018, a new chapter begins with the release of her seventh studio album, Catherine Britt & The Cold Cold Hearts.
From Newcastle to Nashville, Catherine made the move to the home of country music at just 17 years old. It proved to be a brave decision that gave her immeasurable experience as a musician, insight into the machinations of the industry and a contract with the legendary RCA Records. Upon returning to Australia in 2009, Catherine set about recording her debut full length album Dusty Smiles and Heartbreak Cures, the first of five consecutive albums nominated for Album Of The Year at the CMAA (Country Music Awards of Australia). The accolades didn't stop there. Along the way she has received five Golden Guitar Awards, the CMA Global Artist Of The Year award in 2010 and six ARIA Award nominations for Best Country Album.
Life has a way of throwing curveballs, both good and bad, and the last three years have seen Catherine fight and win a battle with breast cancer, marry her husband James and most recently, give birth to their first child. Out of those highs and lows comes Catherine Britt & The Cold Cold Hearts, an album that rattles and rolls with life, energy and honest, autobiographical songwriting.
The album was recorded in Catherine's own studio, built in her backyard and dubbed the Beverley Hillbilly Studios. With engineer Jeff McCormack behind the desk, Catherine and The Cold Cold Hearts (Michael Muchow & Andy Toombs) self-produced the album with Bill Chambers guesting on all the tracks. "I came up with this idea three years ago on our honeymoon while we were traveling in our camper in WA. I didn't know what to do next after Boneshaker but I knew I didn't want to do the overseas thing again and that I wanted to do something more organic and at home. I thought of building the studio and doing it ourselves. I've always wanted to do one of those 'artist and a band' projects like Ryan Adams & The Cardinals and Emmylou Harris & The Hot Band. It's still the artist but they have this band of mates behind them. When I was writing the album I was going back to when I was a kid and rediscovering that music that I grew up on. I thought about who would get that and pull it off and these guys were perfect. When you're making a record and going out on the road it's really important that there's a good vibe and you're all on the same page."
CLICK HERE TO WATCH A VIDEO OF CATHERINE BRITT
CLICK HERE TO LISTEN TO CATHERINE BRITT ON SPOTIFY
CLICK HERE TO LEARN MORE ABOUT CATHERINE BRITT
OPENING ACTS: KATRINA BURGOYNE AND JACKSON PINES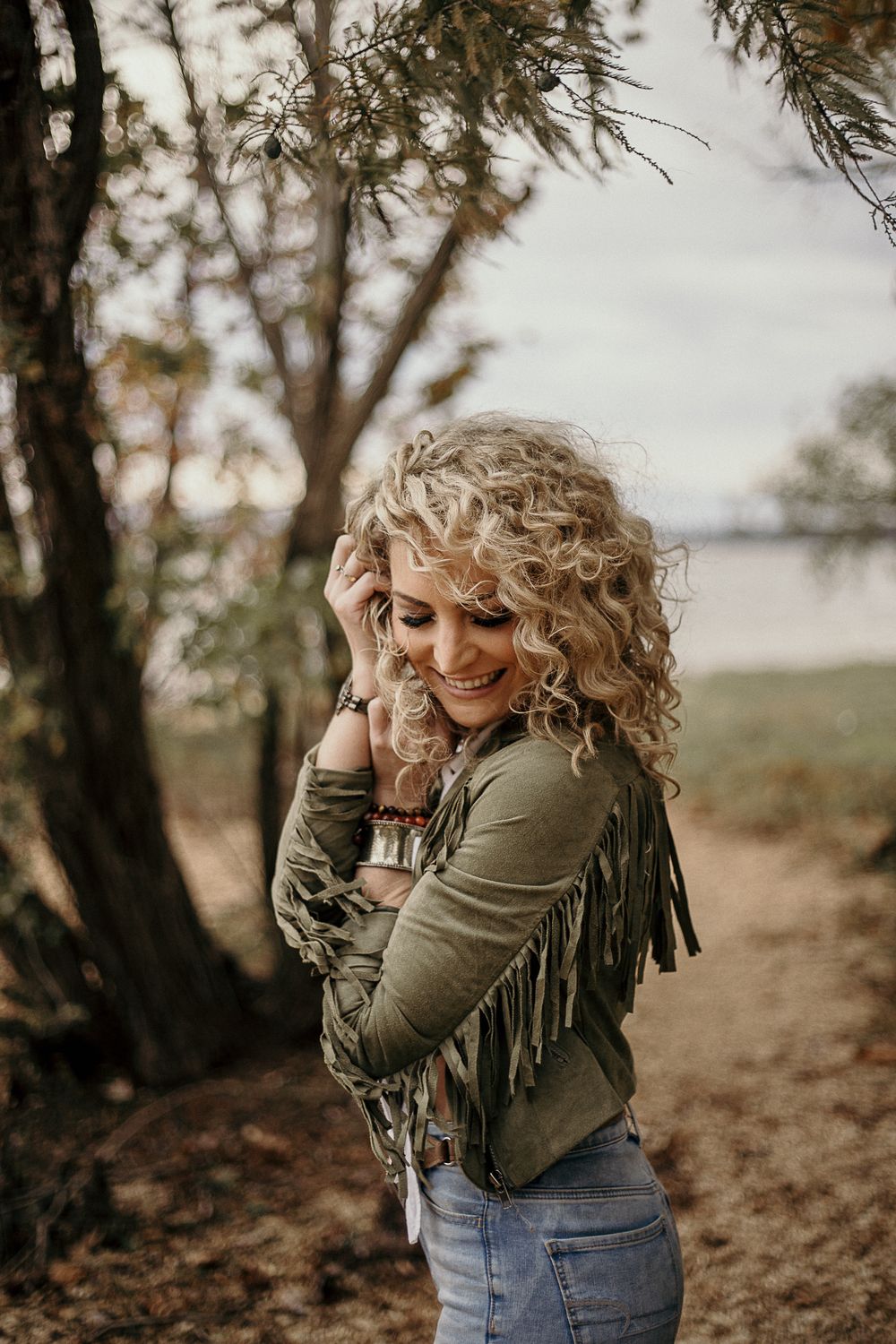 About Katrina Burgoyne
Raised in regional Australia (Gunnedah, NSW). Katrina is one of Nashville's newest and most exciting up and coming singer/songwriters.
As seen on Channel 10's The Bachelor Australia the two-time Golden Guitar nominated singer/songwriter Katrina Burgoyne's impressive career in the Australian music industry includes a top 10 Australian Country Music ARIA Charting album, Australian Country Music People's Choice Award, Australian Songwriters Assoc Country Song Of The Year, APRA Professional Development Awards, Unsigned Only Country Song Of The Year and two top 10 music videos on Austar / Foxtel Country Music Channel.
With her own unique blend of Contenmporary Americana, Katrina is likened to artists such as Sheryl Crow and Jewel.
CLICK HERE TO LEARN MORE ABOUT KATRINA BURGOYNE
CLICK HERE TO LISTEN TO KATRINA BURGOYNE ON SPOTIFY
CLICK HERE TO WATCH A VIDEO OF KATRINA BURGOYNE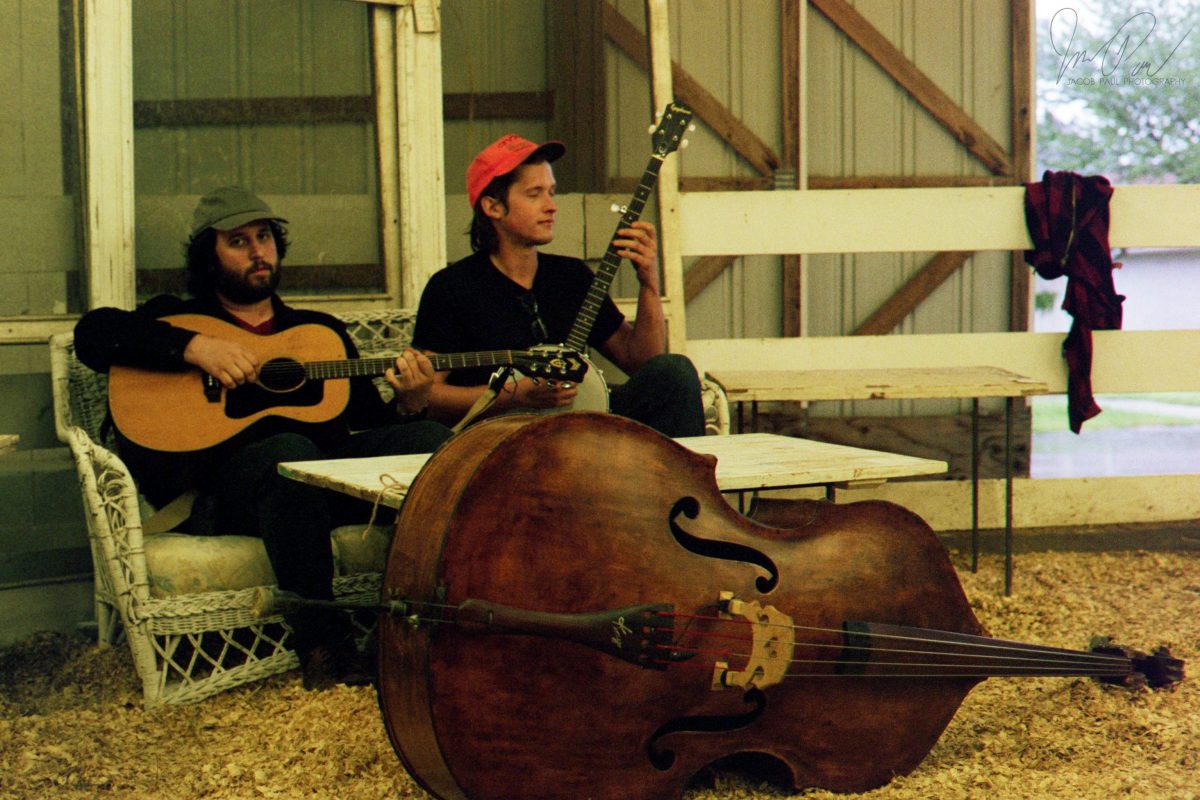 About Jackson Pines
"[A] duo from Jersey — Jackson, to be specific, nestled in the pine barrens — core members Joe Makoviecki (vocals, guitar) and James Black (bass) teamed up with some heavy-hitting friends for their debut LP Purgatory Road, which came out on February 8th. Simone Felice produced the record in his Sugar Mountain Studio in Palenville, NY and played drums; James Felice contributed piano and organ throughout the set as well. As such, the record is an expert set of indie folk, drawing on the melodies and arrangements of bluegrass and mountain music but incorporating it tastefully into Makoviecki's songs, which are very much of the now." - John Vettese, WXPN, The Key
CLICK HERE TO LEARN MORE ABOUT JACKSON PINES
CLICK HERE TO LISTEN TO JACKSON PINES ON SPOTIFY
Performers
Date and Time
Location
Refund Policy