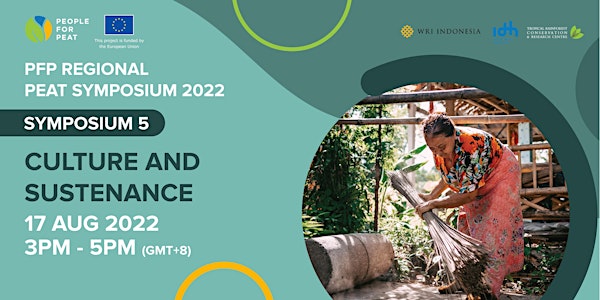 PFP Regional Peat Symposium 2022: Series 5
Theme:Culture & Sustenance
About this event
The fifth series of the Regional Peat Symposium 2022 is with the theme, "Culture & Sustenance".
This event will be running accordingly with the time zone GMT +8 (Malaysia, the Philippines).
Schedule
15:00 - 15:15:
Introduction and Opening by the Host
People for Peat
15:15 - 15:45:
Le Thi Trang
"Sustaining Cultural Practices in Wildlife Protection"
15:45 - 16:25:
Kon Onn Sein
"Shared Prosperity from Charity to Dignity and Climate Action"
16:25 – 16:55:
Panel Discussion and Q&A
Invited Speakers
16:55 – 17.00:
Closing