Pfizer Covid-19 Vaccination - 21 Jan Wandana Mosque (1st/2nd/Booster)
Pfizer Covid-19 vaccination- 21 Jan Wandana Mosque
About this event
1) The whole process will take between 10 to 15 mins. Please allocate enough time for this.
2) Bring Medicare card. If you don't have Medicare card, please bring any photo Id with you
3) Please do not come if you are feeling sick. You must inform us via 8374 3380 or e-mail us info@islamicsocietysa.org.au so we can give your slot to those in the wait list.
4) Clinic will be open from 9.45am to 2.45pm; lunch break is between 12.15pm to 12.45pm.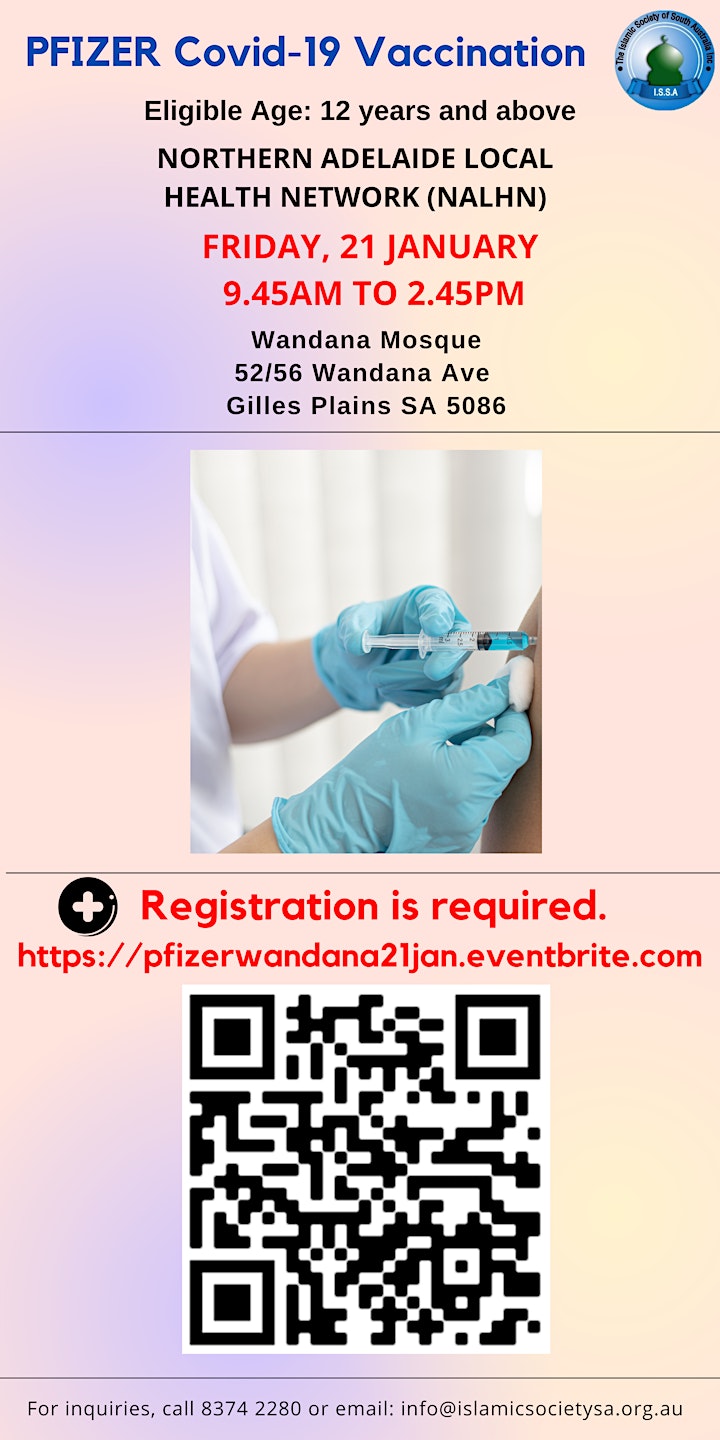 Organiser of Pfizer Covid-19 Vaccination - 21 Jan Wandana Mosque (1st/2nd/Booster)