Description
Meet the Keynote Speaker
Join us on November 15, 2017 for an exciting afternoon with Pat Gelsinger, CEO of the Silicon Valley tech giant VMWare, as he discusses the power of the cloud to help CIOs and IT professionals achieve cyber security amidst today's digital challenges and what lies ahead.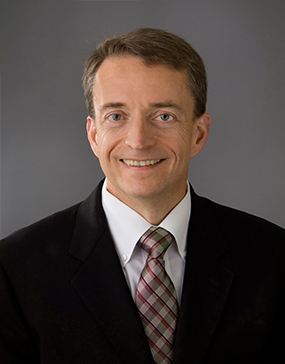 We'll also talk with Pat to get to know the man behind the success and explore his journey from growing up on a Pennsylvania farm to becoming a globally recognized IT industry leader.
What is pfbSOLUTIONS?
Join Pennsylvania Farm Bureau as it launches its new division, pfbSOLUTIONS, a full-service IT company that brings corporate and rural together in a unique and innovative way. This new initiative, which is endorsed by Pat Gelsinger, offers the latest and best in technology solutions through select partnerships with leading technology providers. Through its select partnership with IntegraONE, a platinum level IT/network solutions provider, pfbSOLUTIONS delivers a full range of comprehensive IT products and services to businesses, both large and small. pfbSOLUTIONS will continue to expand its offering through new partnerships, with all proceeds benefiting the state's leading farm organization to build a better future for farm and rural families.
The event is free but requires an RSVP. Please feel free to share or forward this event to others who may be interested.