Description
Drink wine-drink beer-raise your voice./Behold! your friend-as he arrives-Welcome him, when, from the upper/step, he looks down upon you with cheerful look
- Walt Whitman, The Two Vaults
Join the Ath and Campus Fine Wines to recreate the atmosphere of the bohemian Pfaff's Saloon, Whitman's favorite Manhattan bar. We'll sample a fantastic and creative selection of wines and beers while mixing, mingling, and snacking.

Members/member guests: $15; non-members: $30. Attendees must be 21 years of age or older.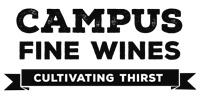 To receive prioritized access to other Athenæum events, please consider joining the library. Membership begins at under $8/month. If you'd prefer to register over the phone, please call 401-421-6970.
---
October 15, 2019 – January 5, 2020
Athenæum Gallery hours: Tuesdays & Thursdays, 3-6pm; Saturdays: 1-5pm. Other times by appointment.
Walt Whitman (1819-1892), a pioneer of free verse and self-promotion, the self-proclaimed "poet of the body," and the most photographed poet in the 19th century, wrote and re-wrote his seminal work Leaves of Grass over almost 40 years in six editions. He simultaneously celebrates democracy, America, individuality, equality, and nature, as well as sensual pleasures. Whitman saw himself and his book as one, and both his life and the country that he loved are documented through the evolving history of Leaves of Grass, from the first edition (1855) to the Deathbed edition (1891-2).
This exhibition features the remarkable Walt Whitman Collection of Susan Jaffe Tane and boasts four copies of the rare first edition, including the Athenæum's own which is likely the first copy purchased by a library. Other highlights include a bronze cast of the poet's hand; numerous portraits of the poet including one by Mathew Brady; and copies of Whitman's works inscribed to his friend and lover Peter Doyle. It is produced in partnership with the "Poet of the Body": New York's Walt Whitman exhibition at the Grolier Club in New York from May 15 – July 27, 2019.
This year marks the 200th anniversary of Whitman's birth, and the Athenæum is participating with the Walt Whitman Initiative in celebrating the life and work of the "Good Gray Poet."
---
The Athenæum's Fall 2019 Season is generously sponsored by Bank of America and the following friends and partners: