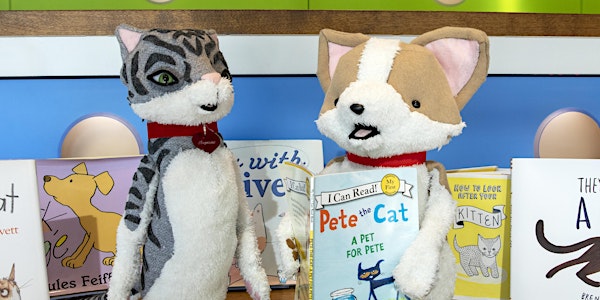 PetSpace Kids Pet Programming - ONLINE
Families are invited to join the fun of monthly online programming viewed from the comfort of your own home!
About this event
Sit back and relax! If youhave been looking for fun, funny, and engaging content for your kids, you're in the right place! PetSpace online programs bring adoptable pets and wonderful learning opportunities to your home.
Enjoy Paws & Pages story time hosted by our incredible staff who are often joined by one of our adoptable pets. This fun, family-friendly online reading time will feature a new, pet-centric book each month, followed by questions and answer time with one of our PetSpace adoptable pets!
Each show is free.
Please RSVP to confirm your attendance and receive your zoom link.