Description
Petit-déjeuner scientifique de la Francophonie 2013
---
Quand l'invisible devient détectable:
la chirurgie du futur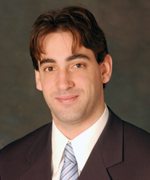 Sylvain Gioux
Biomedical Optics and Engineering Laboratory
Center for Molecular Imaging
Beth Israel Deaconess Medical Center / Harvard Medical School
Mardi 12 mars 2013 : 8h30 - 10h30 AM

French Cultural Center
53 Marlborough Street Boston, MA 02116

En partenariat spécial avec le French Cultural Center de Boston
PRESENTATION IN FRENCH - NETWORKING TO FOLLOW

A l'occasion des célébrations de la Francophonie 2013, les partenaires du Café des Sciences vous invitent à rencontrer vos collègues étudiants, chercheurs ou entrepreneurs à l'occasion du Petit-déjeuner scientifique de la Francophonie, en partenariat avec le Centre Culturel Français de Boston.
Venez partagez un moment convivial autour d'un sujet scientifique d'actualité. Viennoiseries et café vous seront proposés.
La présentation
Aujourd'hui, la majorité des actes chirurgicaux sont effectués de manière subjective en se basant uniquement sur l'expérience du chirurgien. Il en résulte un taux important d'échecs, tant innaceptables pour les patients et leur qualité de vie que coûteux pour le système de santé. Il est donc primordial de développer de nouvelles méthodes objectives de guidage du geste chirurgical pour améliorer et harmoniser la qualité des soins.
La lumière dans le domaine proche infrarouge (700 - 1000 nm), invisible à l'œil humain, présente l'avantage de pénétrer profondément dans les tissus vivants. Elle possède ainsi le potentiel d'apporter des informations critiques pour le geste chirurgical. Deux méthodes sont particulièrement prometteuses pour aider les chirurgiens à obtenir des informations critiques pendant l'acte chirurgical:

L'injection d'un agent de contraste fluorescent, qui permet au chirurgien de discerner des structures soit à réséquer (ex: tumeur), soit à éviter (ex: vaisseaux sanguins).


La mesure d'oxygénation, qui permet au chirurgien d'obtenir une information fonctionnelle sur les tissus vivants (ex: transplant)

.

Ces deux techniques permettent aux chirurgiens de visualiser des informations jusqu'alors invisibles et d'intervenir en temps réel pour une chirurgie plus objective et une qualité de soin améliorée.

Notre invité

Sylvain Gioux est directeur du laboratoire d'ingénierie et d'optique biomédicale au centre d'imagerie moléculaire du Beth Israel Deaconess Medical Center (BIDMC) de Boston. Son laboratoire développe des technologies nouvelles de détection et d'imagerie optique pour des applications cliniques. Plus particulièrement, par le développement du système d'imagerie FLARETM et de l'imagerie multi-spectrale dans le domaine spatial fréquentiel, ses travaux ont grandement contribué à la translation clinique de l'imagerie de fluorescence et d'oxygénation. Ensemble, ces deux techniques permettent aux chirurgiens d'opérer de manière plus objective pour le bénéfice du patient et du système de santé.
Sylvain Gioux a effectué une partie de ses études en France (M.S. en électronique et traitement du signal à l'ENSEEHIT) et l'autre partie aux Etats-Unis (M.S. en en photonique et doctorat en ingénierie biomédicale à Boston University). Il est ensuite revenu en France comme chef de projet à l'institut de recherche du CEA-LETI à Grenoble. Il a choisi plus tard de revenir à Boston en tant que directeur de laboratoire et faculty au BIDMC / Harvard Medical School. Sylvain Gioux enseigne également l'ingénierie biomédicale à Boston University.
Déroulement :
8h30 : Ouverture du French Cultural Center

8h45 - 9h30 : Présentation par Sylvain Gioux, suivie d'un échange avec l'audience
Partenaires du Café des Sciences
Organizer of Petit-déjeuner scientifique de la Francophonie 2013