Description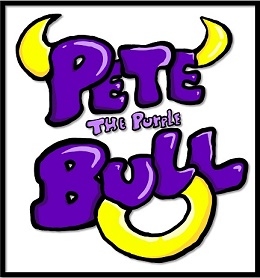 Children will love visiting the magical world of Harmony Farms, hanging out with Pete the Purple Bull and meeting his friendly and funny farm friends. Pete's Grand Plan -The Musical, incorporates upbeat music & dance, special effects and lovable characters while presenting a story about friendship and the importance of caring for yourself and for others. This is a "must see" show for children and their families. You'll leave with new tunes stuck in your head and some strategies to address bullying.
The Saturday 11/3/18 performance begins at 2:00. The Sunday performance (11/4/18) includes an optional pre-party with pizza, ice cream and picture opportunities with Pete and all his farm friends, plus other fun activities. The pre-party begins at 1:30 and the show follows at 3:00.
Tickets bought in advance: Adults $12.50 Children $5.50 PreParty Tickets: $8.00
Other ticket purchase options:
Tickets can be purchased in advance through check or cash from the Pete the Purple Bull Team. Call Juan (309-749-5667) to make arrangements.
Tickets, if still available, will also be sold at the door.
At-the-door Children's price: $7.00
At-the-door Adult price: $15.00