Peterson Speaker Series - Innovations in Hiring Practices: Encouraging Soci...
Sales Have Ended
Registrations are closed
Thank you for registering for this Peterson Speaker Series event! Please arrive on time in order to check-in and eat some lunch. In the event you are unable to attend, please cancel your ticket so that others may take advantage of the opportunity.
Sales Have Ended
Registrations are closed
Thank you for registering for this Peterson Speaker Series event! Please arrive on time in order to check-in and eat some lunch. In the event you are unable to attend, please cancel your ticket so that others may take advantage of the opportunity.
Description
Join us for a lunch-time panel which will discuss better alternatives to traditional hiring practices to create work forces that are not only productive but also socially inclusive and diverse.
Companies sometimes do a poor job of predicting future job performance and often discriminate against underrepresented minorities. How can companies avoid these pitfalls and implement better hiring practices? How can companies better work with their existing staff to also create more inclusive and welcoming environments which inherently attracts more diverse candidates?
This panel will discuss exciting, out-of-the-box hiring projects such as Microsoft's Autism Hiring Program, the Adobe Digital Academy, and IDEO is working on designing a world-case recruiting experience. These are programs that go beyond traditional hiring practices to intentionally help create workplaces that are more inclusive, diverse, and lead to better employee retention. They will also consider how their companies identify the challenges involved with creating inclusive and diverse workplaces, how to then research these problems and prototype solutions.
About the Speakers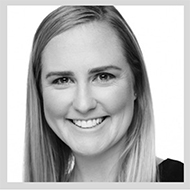 Liz Lowe, Adobe
Liz Lowe is Innovation Lead for the Sustainability and Social Impact team at Adobe. Her two primary initiatives are the Adobe Digital Academy and the employee sustainability program.

The Adobe Digital Academy is a two-part diversity and inclusion initiative aimed at shortening the pipeline of tech talent through an education partnership with web development immersive programs and a 3-month Adobe internship, with many interns going on to full-time positions.

The employee sustainability program works to directly connect employees to the corporate sustainability strategy and empowers employees to make sustainability an integral part of their daily lives.

Previously, she was a strategist at GOOD/Corps, a social innovation consulting firm, helping corporations and foundations align business strategy with their social impact. Before joining GOOD/Corps, Lowe worked in microfinance in Costa Rica through the US Peace Corps. Prior to the Peace Corps, she worked with IDEAcarbon, a climate change consulting firm in London. Liz was awarded GreenBiz 30 under 30 in 2016 and she holds a B.A in Economics/International Areas from UCLA and an M.B.A. from UC Berkeley Haas School of Business.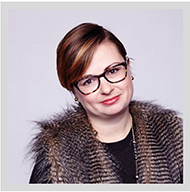 Virginia Martinez-Martin, IDEO
Virginia Martinez-Martin leads Recruiting for IDEO's San Francisco office. IDEO is a global design company that creates positive impact through design. Virginia's 15+ years of talent experience span the areas of executive search, campus recruiting, consulting, career advising, team building, and designing L+D solutions. She started her career on the agency side in New York City, with clients spanning from Fashion to Finance. She then joined The Boston Consulting Group, where she led campus recruiting efforts in Boston, and San Francisco. Prior to IDEO, Virginia worked at the Haas School of Business in MBA Career Services, and Executive Education. When she is not at work, you are most likely going to find her with a crossword puzzle, breaking up hair-pulling scuffles between her 2 year old and 4 year old daughters, up in Tahoe.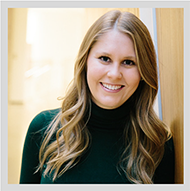 Devan Vaughn, Microsoft
Devan Vaughn is a Program Manager for Microsoft's Global Talent Acquisition, where she focuses on inclusive hiring for people with disabilities. This includes interview accommodation requests, recruiter training and Microsoft's Autism Hiring Program. The Autism Hiring Program was recently highlighted in a FastCompany article.
Devan graduated from the University of Washington with a Bachelors in Business Administration and joined Microsoft 4 years ago as a University Recruiter. After 2.5 years of recruiting university talent from the east coast, she had the opportunity to focus on her passion for diversity hiring and moved into a Program Manager role where she expanded the Explore Microsoft Internship program and created mentoring programs for interns from under-represented minority groups. In January 2016, she moved into her current role.

Diversity hiring is a rapidly evolving field with new information available about best practices based on the results of innovative efforts such as Microsoft's Autism Hiring Program.

Devan has become a regularly-scheduled speaker for diversity panels at universities and has been a consultant for other Fortune 500 companies interested in expanding their diversity hiring, particularly of candidates on the autism spectrum.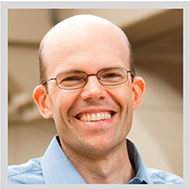 Don Moore, Berkeley-Haas School of Business (Moderator)
Don Moore holds the Lorraine Tyson Mitchell Chair in Leadership at the Haas School of Business at the University of California at Berkeley. He received his Ph.D. in Organization Behavior from Northwestern University. His research interests include overconfidence, such as when people think they are better than they actually are, when people think they are better than others, and when they are too sure they know the truth. He is only occasionally overconfident.
---
Agenda

A light lunch will be available. Please arrive on time to check-in and eat lunch.
12:00-12:20 Check-in & lunch
12:20-12:30 Opening Words & Introduction
12:30-1:15 Panel Discussion
1:15-1:30 Audience Questions
---
About the Peterson Speaker Series
The Peterson Series is the Center for Responsible Business' flagship speaker series. It convenes future business innovators, forward-thinking academics, and distinguished business leaders to discuss and move us forward toward a sustainable future. Each semester Peterson Series events explore emerging areas requiring vision and leadership from Berkeley-Haas MBA students, corporate partners, and faculty members.
The Peterson Series is an embodiment of the man it is named for, Rudolph Peterson (1904-2003): bold, forward-thinking, and possessing a resolute view that businesses should be productive and ethical contributors to society.