[Peterson Speaker Series] Corporate Climate Action: Strategies to Address C...
Description
Corporate Climate Action: Strategies to Address Climate Change
Climate change is the defining issue of our age. The rise in the average temperature of the Earth's climate system and its related effects is no longer a prediction. Luckily, many businesses are aware of this peril and understand that their action is imperative to help address climate change.
The Center for Responsible Business (CRB) and The Berkeley Energy & Resources Collaborative (BERC) are excited to welcome sustainability leaders from Clif Bar, PG&E and Tesla to share how their companies are mitigating carbon emissions and delivering climate leadership. Mark Lee, the Executive Director at consultancy firm and think-tank, SusainAbility, will moderate an opened conversation on corporate responsibilities in a post-Paris world and how to choose the right approach for your industry.
Some topics that will be covered:
What drove these company's involvement in addressing climate change?

How can business do a better job of reporting climate impacts and evaluating different strategies?

How have companies reacted to the changes put in place by the current U.S. administration, and what is the role and responsibility of businesses to lead?
---


Agenda

5:00 PM-5:45 PM Info Session & Alumni Welcome (click to register separately for this)
5:45 PM-6:00 PM Registration
6:00 PM-7:15 PM Panel Session: Corporate Climate Action
7:15 PM-8:00 PM Reception & Networking

Drinks and light food will be provided at the reception.
---
The Speakers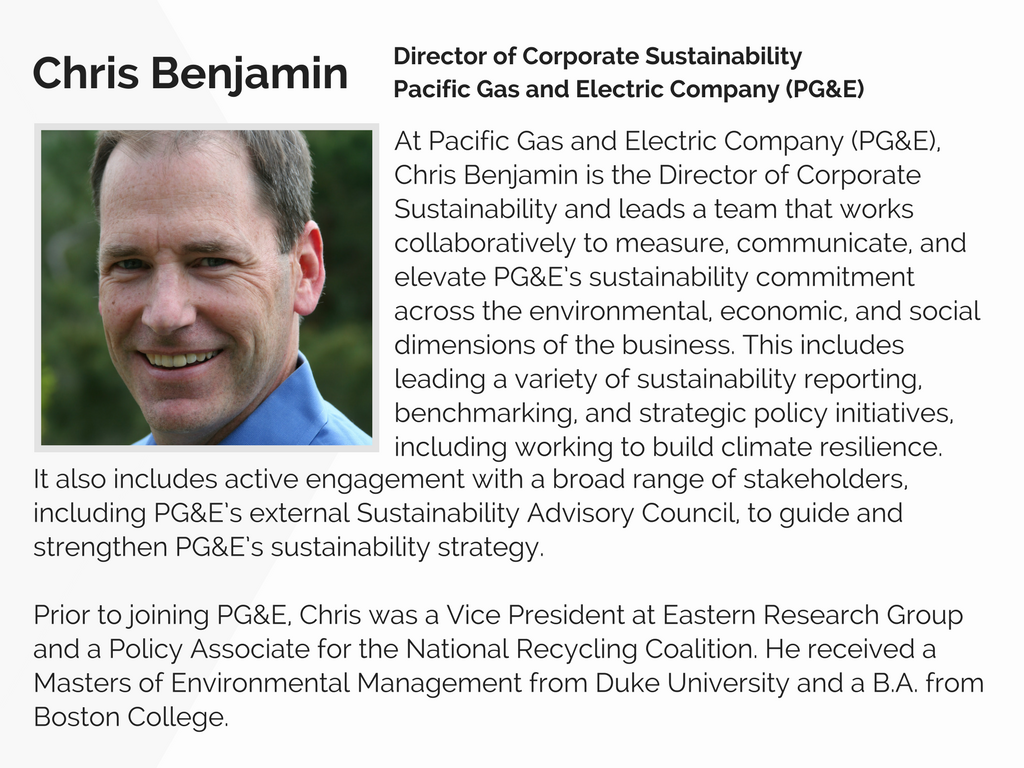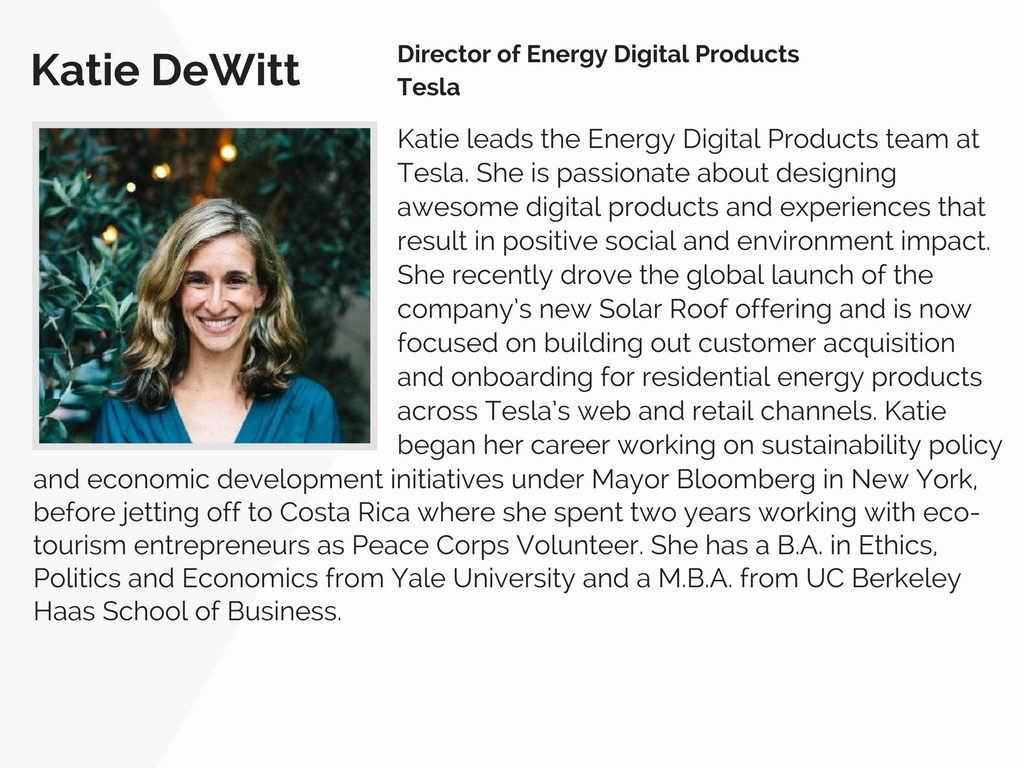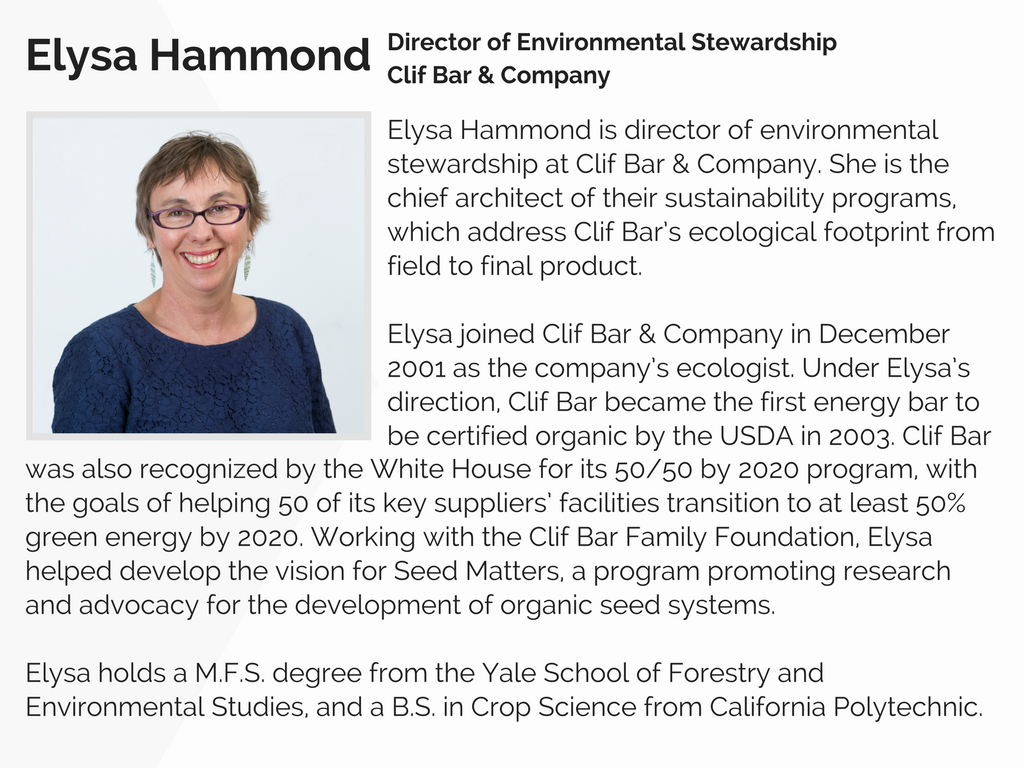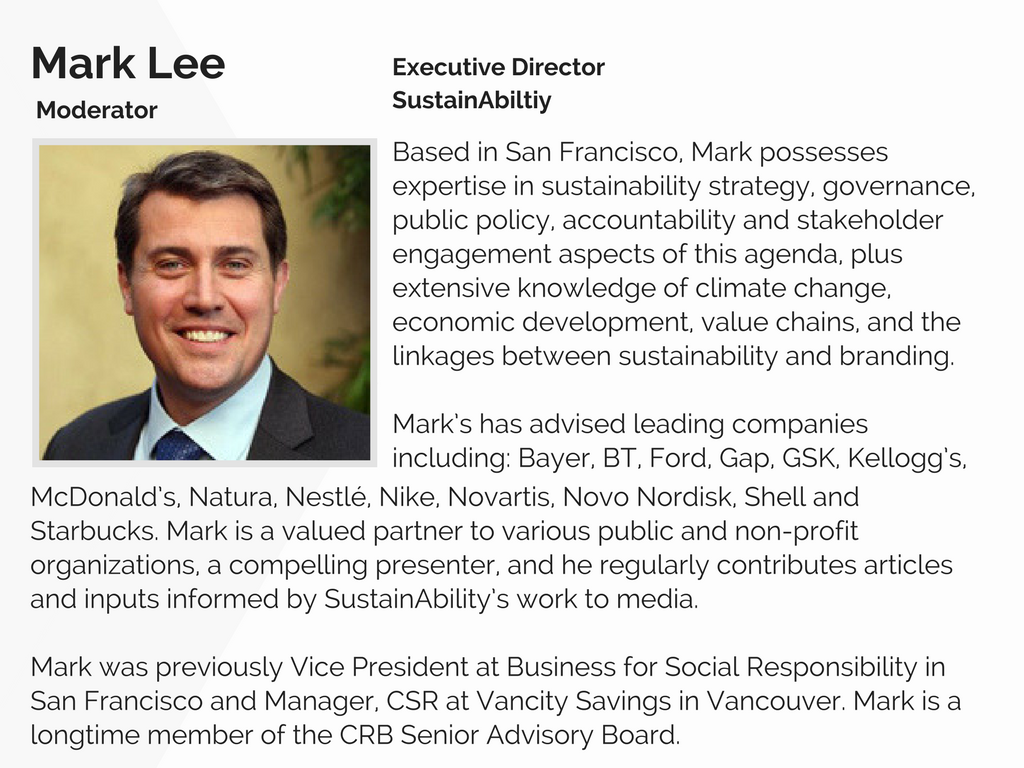 ---
About the Peterson Speaker Series
The Peterson Series is the Center for Responsible Business' flagship speaker series. It convenes future business innovators, forward-thinking academics, and distinguished business leaders to discuss and move us forward toward a sustainable future. Each semester Peterson Series events explore emerging areas requiring vision and leadership from Berkeley-Haas MBA students, corporate partners, and faculty members.
The Peterson Series is an embodiment of the man it is named for, Rudolph Peterson (1904-2003): bold, forward-thinking, and possessing a resolute view that businesses should be productive and ethical contributors to society.