[Peterson Speaker Series] Chef Dan Barber: A Case for Regenerative Cooking
Description
Chef Dan Barber: A Case for Regenerative Cooking
It's time to reimagine the way we eat from the ground up.
Each day, we see more irrefutable evidence that our global food system is broken. Soils erode, fisheries collapse, forests shrink, heart diseases rise. Studies show a new way of organic and regenerative farming is necessary to meet the challenges of the future. But what about a new way of eating? Can the principles of regenerative agriculture be applied to our plates and our palates? What are the systemic implications for health, sustainability, business and ethics?
Join Chef Dan Barber in conversation with Haas Social Impact Fellow, Will Rosenzweig, as they explore the possibilities for regenerative cooking. From seeds to soil health to stem-to-root eating, Barber envisions a new type of menu that sustains the land and our diets.
Co-sponsored by the Berkeley Haas Center for Responsible Business, Food@Haas Club and the Berkeley Food Institute.
---
Agenda
12:00 PM-12:30 PM Registration & Lunch
12:30 PM-1:30 PM Fireside Chat & Audience Questions


A light lunch will be served. Please arrive on time to enjoy lunch.
---
The Speakers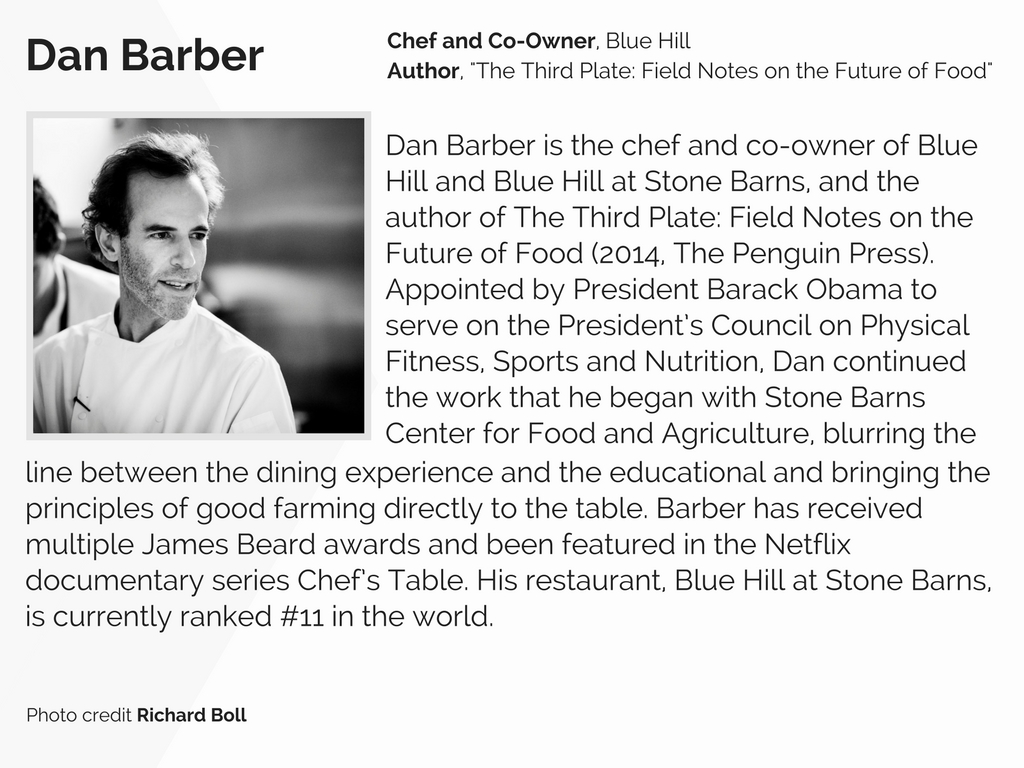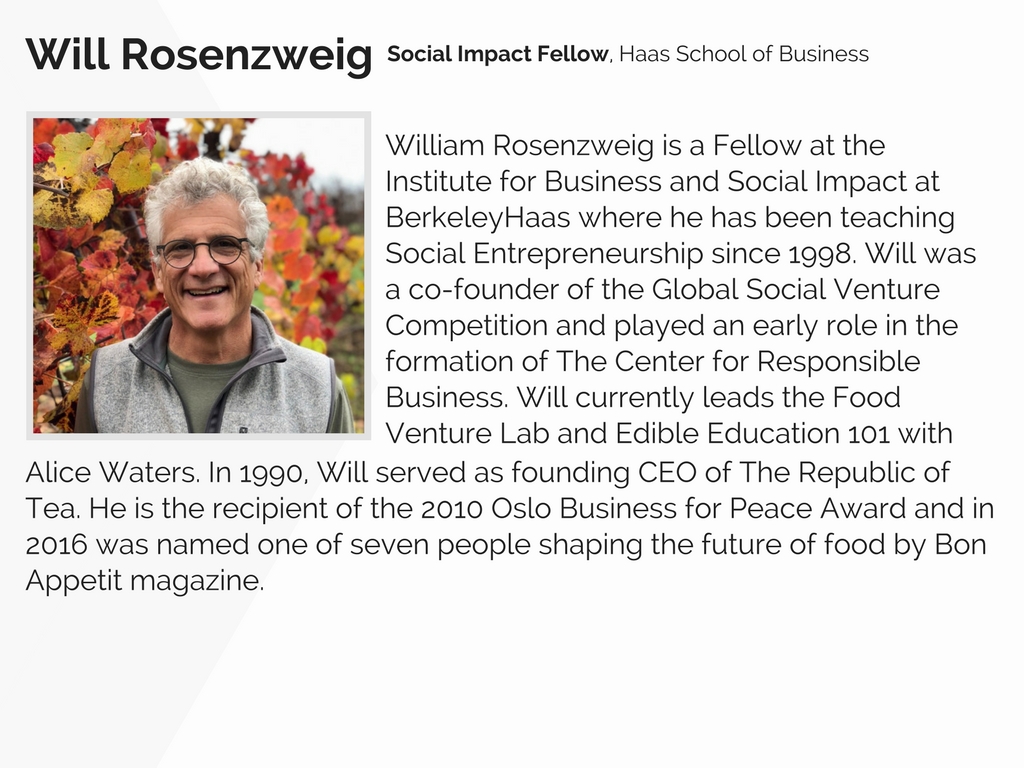 ---
Directions: Maxwell Parking Garage to the Wells Fargo Room.
About the Peterson Speaker Series
The Peterson Series is the Center for Responsible Business' flagship speaker series. It convenes future business innovators, forward-thinking academics, and distinguished business leaders to discuss and move us forward toward a sustainable future. Each semester Peterson Series events explore emerging areas requiring vision and leadership from Berkeley-Haas MBA students, corporate partners, and faculty members.
The Peterson Series is an embodiment of the man it is named for, Rudolph Peterson (1904-2003): bold, forward-thinking, and possessing a resolute view that businesses should be productive and ethical contributors to society.