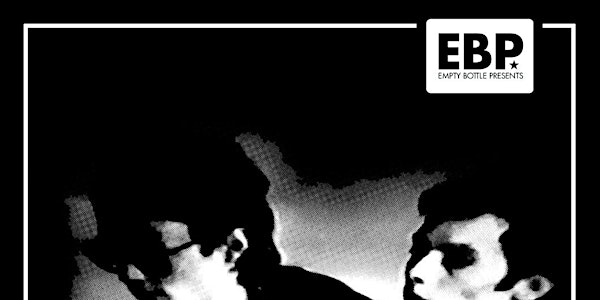 Peter Murphy 40 years of Bauhaus, Ruby Celebration featuring David J Perfor...
Performers
Peter Murphy
Desert Mountain Tribe
Location
Rockefeller Chapel
5850 South Woodlawn Avenue
Chicago, IL 60637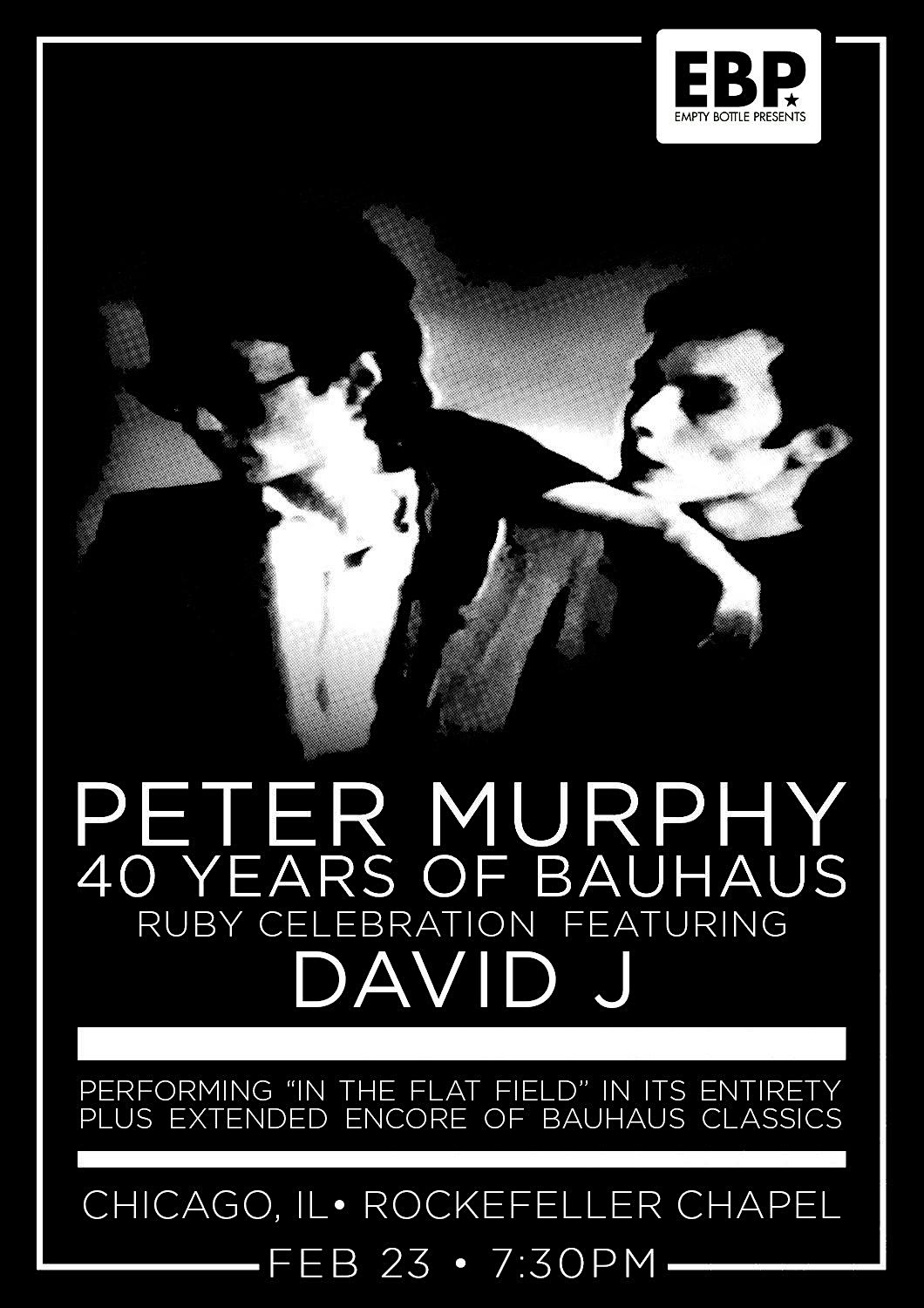 About this event
We do not recommend buying tickets through third-party ticketing companies as entry is not guaranteed.
$55 GA, $75 Gold, $200 VIP (does not include entry) // All Ages
PETER MURPHY of BAUHAUS featuring DAVID J performing "In The Flat Field" in its entirety.
-------------------
Peter Murphy 40 years of Bauhaus, Ruby Celebration featuring David J Performing "In the Flat Field" in its entirety plus extended encore of Bauhaus classics.
Formed in 1978, The legendary and hugely influential BAUHUAS hailed from Northampton, England and is comprised of Peter Murphy, Daniel Ash , David J and Kevin Haskins. The dark, dramatic music that they made possessed far more force, variety, and playfulness than the "founding fathers of goth" tag that is attached to them.
In The Flat Field is the band's debut studio album, released by 4AD and considered to be one of the very first "goth" albums. This was mastered from HD audio files transferred from the original tapes.
DESERT MOUNTAIN TRIBE got off to a flying start back in 2014 with early standout track 'Coming Down', which was featured on Reverb Conspiracy Volume 2, a release double-headed by both Fuzz Club Records and Austin Psych Fest. DMT released their second album Om Parvat Mystery last summer and the group recently completed a headline tour in mainland Europe and the UK in October. They'll be joining us this evening as support for Peter Murphy 's 40 anniversary of Bauhaus ft. David J.