Peter Mayer House Concert 2018

Saturday, October 13, 2018 at 7:30 PM (MDT)
Event Details
We are thrilled to have Peter Mayer coming back for another concert, our last one for 2018!  We expect tickets will sell out so buy yours soon.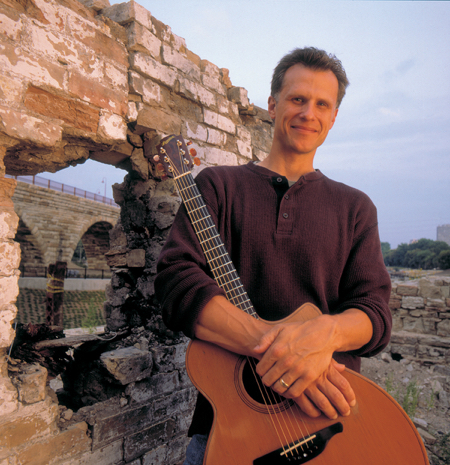 Details -
• The ticket price is $25 per person, with all proceeds going to the artist. The extra fee is an Eventbrite charge.
• Potluck at 6 PM.  Music starts at 7:30 PM. With an intermission, the evening may go until 10 or 10:30 PM.  It's hard to predict.
• Parking will be tight. Please park on Linden and pack cars into our driveway and on our lawn. 
• You won't get or need a ticket.  Bring your ID or know the name of who you got your ticket from.  We'll have the list of who has paid at the door.  You must have purchased admission online, prior to arriving. 

Optional pot luck at 6:00 PM -
Bring a dish and come for dinner at 6:00.  Everyone is welcome!
Video Links -  
To learn more about Peter, keep reading...
Biography
Peter Mayer writes songs for a small planet—songs about interconnectedness and the human journey; about the beauty and the mystery of the world. Whimsical, humorous, and profound, his music breaks the boundaries of "folk", and transcends to a realm beyond the everyday love song, to a place of wonder at the very fact of life itself.
Peter began playing the guitar and writing songs when he was in high school. He studied Theology and music in college, and then spent two years in seminary. After deciding that the priesthood wasn't for him, he took a part-time job as a church music director for 8 years, while performing at clubs and colleges, and writing and recording his music. In 1995, he quit his job and started touring full-time. Since then, Peter has gradually gained a dedicated, word-of-mouth following, playing shows from Minnesota to Texas, New England to California. He has nine CDs to his credit, and has sold over 70 thousand of them independently.
Here are some reviews of his music and performances -
"Peter Mayer is a magician...(his) universe is full of metaphor and meaning, story and symbol — everything contains more than meets the eye."
-- Bill Reed, music editor, Colorado Springs Gazette
"His guitar work is breath-taking, his lyrics mind-spinning, his singing soul-soothing and his feet-on-the-ground optimism nothing short of healing."
--Marilyn Rea-Beyer, music director, WUMB Radio, Boston
"Peter Mayer makes it look easy – beautifully crafted songs that pose eternal questions -- his arrangements make it sound like there is certainly more than one man and his guitar in the XM Satellite Radio studios."
--Mary Sue Twohy, XM Radio
"He is unafraid of complicated topics and always strives to look beyond the easy sentiment...Peter does nothing less than address the very nature of our existence...Trust me, most songwriters can't pull this off. Peter Mayer does."
--Dale Connelly, Morning Show Host, MinnesotaPublic Radio
"Mayer's songs are crafted like shaker furniture, with no place for superfluous embellishments or throwaway lines... (his) world is bright and hopeful and the transcendent nature of his lyrics…explore the mysteries of life…Mayer's fluid, clean, and tremendously intriguing guitar playing is topped with warm, rich vocals. This is music for the soul."
--Acoustic Guitar Magazine
There are at least a dozen Peter Mayer songs that I would love to learn myself, but I could never play them as well as he does."
--David Wilcox, Singer/Songwriter
"I'm a huge Peter Mayer fan, but only when I don't feel like killing him for being so good. I love Peter's work, though it irritates me that he plays so much better than I do. If I rocked half as hard as Peter does, I'd own the world by now."
--Janis Ian, Singer/Songwriter
"Peter delivers contemporary folk music in it's highest form: Intelligent without being bombastic--empathetic, always fresh and with wit and fantastic melodies. And his guitar playing is top tier."
--Uncle Calvin's Coffeehouse, Dallas, TX
"Mayer's appealing guitar style (is) alternately percussive, rhythmic, melodic, or all of the above. In Mayer's capable hands the instrument sounds like a calliope one moment, an orchestra the next and then a cleanly picked guitar ala Dave Van Ronk... Mayer is a performer at the top of his game who knows that the secret to living in a world of perplexing questions is enjoying the search for answers."
--David Kleiner, Minor Seventh Reviews
"Mayer offers up everything you could ever want from a singer/songwriter."
--Dirty Linen Magazine
"This native of Minnesota is a master storyteller."
--Folk Roots Magazine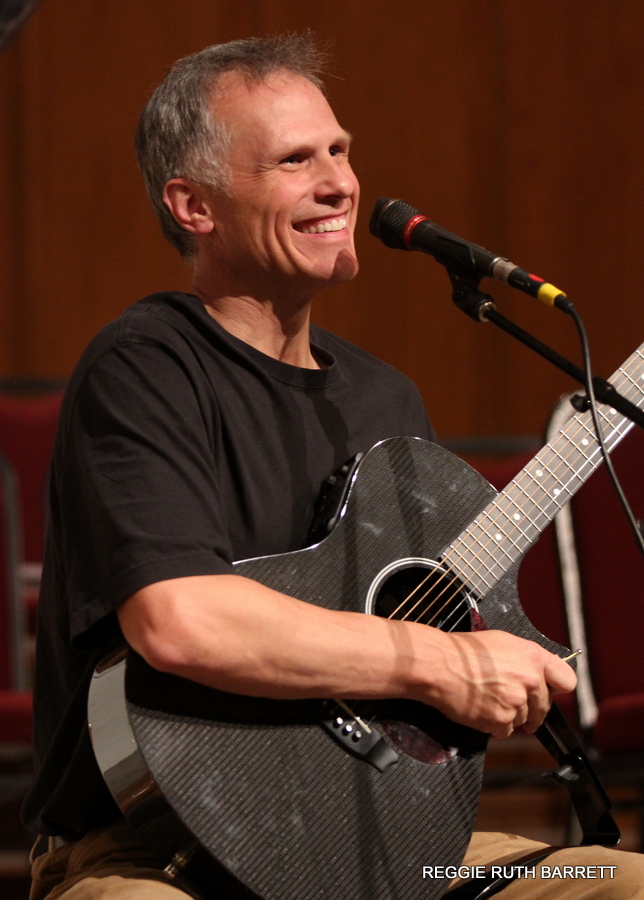 When & Where

Living Room Live, Home of Russ & Diane Hullet
3780 23rd Street
Boulder, CO 80304


Saturday, October 13, 2018 at 7:30 PM (MDT)
Add to my calendar
Organizer
Living Room Live House Concerts hosts nationally recognized singer-songwriters in Boulder, Colorado.  We hope you join us and our friends for an intimate evening of music. 
 FOR UPCOMING EVENTS PLEASE SCROLL TO THE BOTTOM
 -----------------
Feedback from previous performers:
"It was the best house concert experience I've ever had!"
- John Gorka
"Living Room Live is as well run, well promoted, and well-attended a house concert as could possibly be imagined.  Add to that good sound, lights, and staging in a beautiful home in Boulder, CO and you have what is definitely one of the best house concert venues in the country!" 
- Pierce Pettis
"Russ and Diane of Living Room Live in Boulder are changing the paradigm of 'house concerts' in America.  Seriously.  All of the potential awkwardness of performing in a living room is eliminated by their attention to detail and professionalism…. They are consummate hosts, cultivating an enthusiastic following of music lovers with their carefully curated lineup of performers."
- Jay Nash of The Contenders
"The Hullets have built the perfect frame for the art of songwriters and storytellers. Their Living Room Live House Concerts provide over-the-top hospitality with the space to intimately share and encounter music. I finished the show there feeling very honored by the generous audience and by Russ and Diane's hard work. I wish every show was like this one. I can't wait to come back."
– Andy Gullahorn
"I loved every minute of it. The house, the vibe, the family. I can't wait to do this again. You've really created a magical community, and step by step it will change the GAME! Thank you forever Russ and Diane, Jonatha"
- Jonatha Brooke
This is an A list house concert. The Best!
I don't usually send thank you emails to house concert hosts but I'm making an exception because that was such a great house concert. You folks do it well. Thank you, Cliff
- Cliff Eberhardt
"One of the best house concerts i've ever played. Lovely hosts, lovely house, great sound and appreciative audience. Great attendance. A warm and CD-buying crowd. What more could anyone want! Just a warm atmosphere all around"
- Antje Duvekot
"My experience performing at the Hullet's house concert (aka Living Room Live) was truly a magical one…."
- Peter Mayer
"…. Russ should write a how-to book about putting on house concerts. I'd buy a copy in a heartbeat!"
- Steve Cohen, Agent to David Wilcox
"You say you're wary of playing house concerts? That's wise, but listen: Russ and Diane have a house concert that I highly recommend. Their home is fantastic for playing a concert. A big open room with a great sound system. Comfortable for 80 people. The room you stay in is out of the way, luxurious and quiet. The folks they invite are a lovely audience and they listen intently. And when you throw a pot luck supper with these folk, you get a fantastic dinner too – It's a good gig."
- David Wilcox
"…. A first-rate setting for an intimate concert experience, and a friendly crowd."
- Peter Mulvey
"From an agent's perspective, working with Russ could not have been easier. He clearly knows what he's doing here and it's not just the devil that's in the details, but the results he gets time after time. We were fortunate enough to book Antje Duvekot with him and it was one of the most successful house concerts she's had the pleasure of performing - not the mention one of the most successful house concerts I've ever booked."
- Craig Grossman, Founder and Agent with Green Room Music Source 
"...AND I mean every single word."
"I always like it when one of my artists raves about a venue after they do a show there. That was the case with John Gorka. He told me it was one of the best experiences he has ever had doing a house concert which, you know, he does very few of for the reason that most are not as professional and concerned with the details as you are. As a manager I really appreciate that..as does John.
Hope to work with you again, and please use me as a referral."
- David Tamulevich, Tamulevich Artist Management