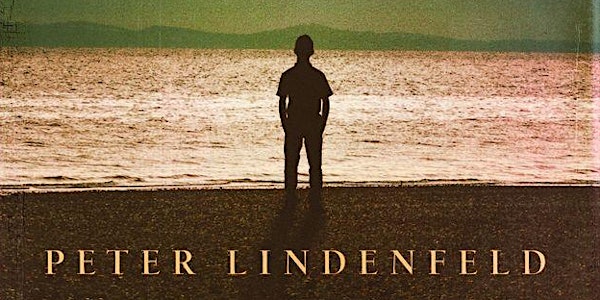 Peter Lindenfeld "Fragments of Time" (Zoom) Reading
Sales Have Ended
Registrations are closed
If you miss the opportunity to register for Peter Lindenfeld's talk/reading on 10/24, write to Naomi at naomilin@sover.net to get the recording of the event.
Peter Lindenfeld gives a reading from his new book: "Fragments of Time". His presentation will include images and intervals for Q & A.
About this event
Peter Lindenfeld announces his new book, Fragments of Time - "From a secure childhood in prewar Vienna to the challenges of emigration, adaptation, and pursuits in science and in educational and social change." Lindenfeld has tried to make the book about more than himself, i.e., about a time and its atmosphere. Readers will enjoy the stories built around the roller coaster of his life as a refugee as well as the ups and downs of his education, his work and his personal life.
Lindenfeld will give a lively virtual reading that will include images from his book. It is sponsored by Brattleboro independent bookstore, Everyone's Books and will be held on Sunday October 24th at 4pm. Email naomilin@sover.net to register and get the Zoom link.
"It was a time of destruction of lives and futures and of rebirth and rebuilding. In his lively style with a wide sweep of insights Peter Lindenfeld recounts his personal and often intimate experiences, a microcosm of life during a time spanning nearly a century. The seemingly stable atmosphere of his childhood in Vienna is destroyed by the Anschluss, the annexation of Austria by Nazi Germany. The forced exodus leads him to North America, first to Vancouver, then to New York and a life that melds his original culture with that of his new environment, creating a richness - in science and music, and in intellectual and political life - that transcends both.
"Peter Lindenfeld's first 13 years were in Vienna, before fleeing with his mother in 1938. His education continued in Vancouver, Canada, and at Columbia University, where he earned a Ph.D. in physics. He was a member of the physics department at Rutgers University for 46 years, retiring as Distinguished Professor. His textbook Physics: The First Science, coauthored with Suzanne White Brahmia was published by the Rutgers University Press in 2011. He was awarded the Warren I. Susman prize for excellence in teaching by Rutgers, and the Robert A. Millikan medal by the American Association of Physics Teachers. His research career parallels his activities in education and with high school teachers in the United States and in India. A focus of his work is to make physics less remote and its teaching more widely accessible and less abstract. Peter lives in Princeton, NJ where he is active in the Princeton Community Democratic Organization which he cofounded in 1967."
Fragments of Time is available locally at Everyone's Books and from online booksellers such as Barnes & Noble and Amazon. The Table of Contents and additional information are on the website firstscience.rutgers.edu. The book comes in a hardcover edition and a paperback as well as an electronic version.
Once you register you will be sent the Zoom link 30 minutes before the event.