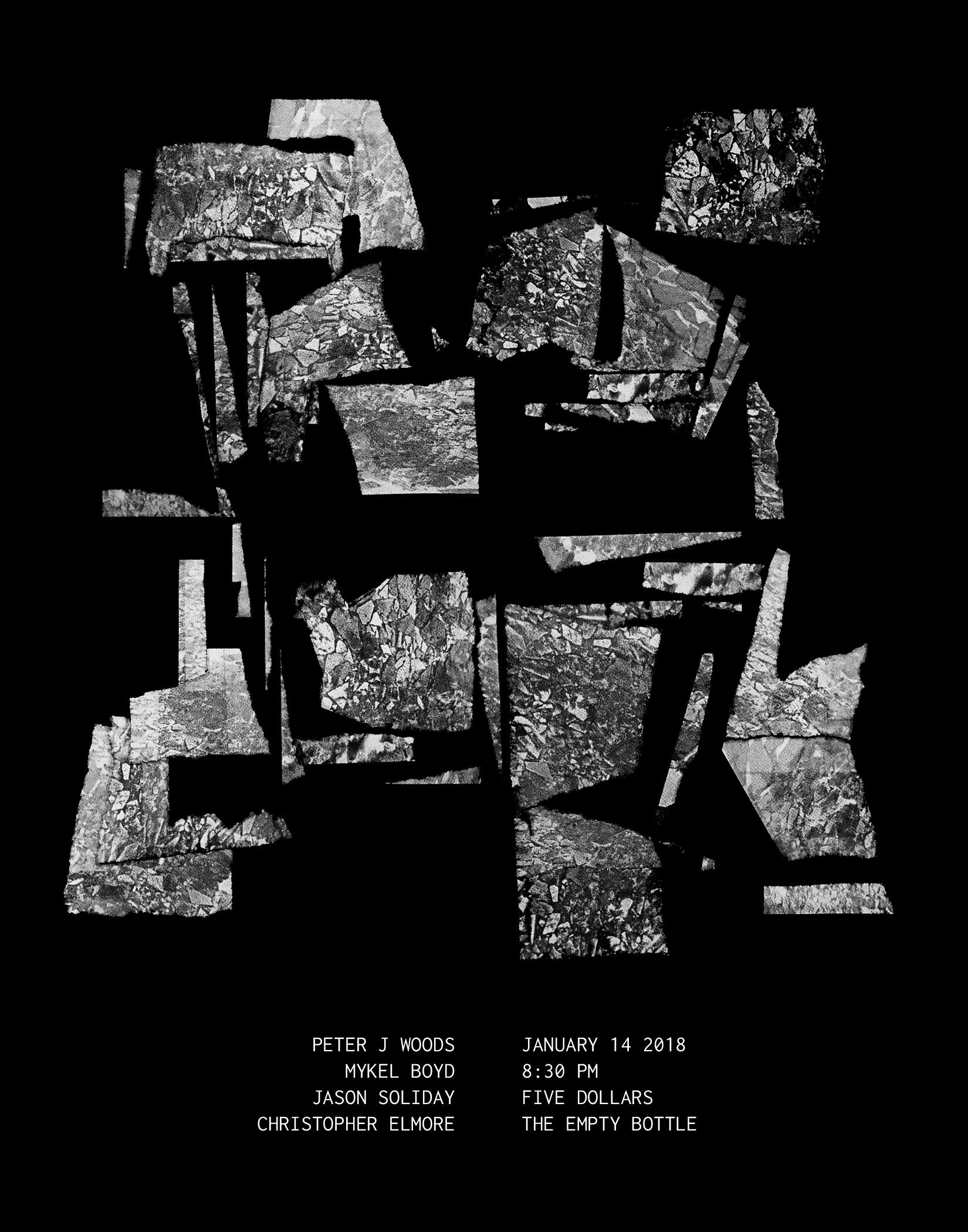 About this Event
PETER J WOODS creates theatrical harsh noise from the good land of Milwaukee, WI. Member of PHONED NIL TRIO, xALLxFORxTHISx and nearly ten other Milwaukee based projects that are all heavily experimental. WOODS is also the head of FTAM productions and curator of the Milwaukee Noise Fest.
MYKEL BOYD (°1970, Kankakee,IL) makes sound recordings, conceptual artworks, photos, installations and films. By experimenting with aleatoric processes, BOYD creates work in which a fascination with the clarity of content and an uncompromising attitude towards conceptual and minimal art can be found. The work is aloof and systematic and a cool and neutral imagery is used. 
JASON SOLIDAY is an artist of few words but plenty of noise. Through modular synthesizers and analog techniques, SOLIDAY creates a brutally cutting blend of harsh noise and drone.
CHRISTOPHER ELMORE is an aural and visual artist who tends to focus on process and persistence. His approach is often minimal and meditative. He employs repetition, rules systems, and other generative techniques to create work—inspired in part by his struggles with mental health issues, and the urge to continue living and making in spite of them. He is also caretaker of Editions Black & Blue, a private press specializing in limited edition art and sound objects. This will be ELMORE's Empty Bottle and Chicago debut!