Description

---
Every portrait photographer knows the feeling – the scene is set, the lighting is perfect – and the moment you look through your viewfinder your subject looks like the life just got sucked right out of them. Humans beings tend to behave in strange and usual ways when placed in front of the camera and our job as portrait photographers becomes not only to technically capture a quality image, but to coach our subjects toward what Peter considers that elusive SHABANG'in shot!
No one is better at this than Peter Hurley – in fact, he is the master at engaging clients, creating an atmosphere that pulls out their personality and infuses it directly into the image, his constant goal is to take someone with a bland look on their face, and turning it into something captivating.
In this lecture, Peter will discuss his Hurley Headshot System and signature moves for getting a subject to come alive in front of the camera. Learn how to move your subject toward that moment that Peter likes to call a SHABANG!; the instant when adrenalin, emotion and drama all come together allowing you to capture an image that will make the artist inside you stop and say, "wow!"
Cost: $20
FREE with any Westcott product purchase (present store receipt at event).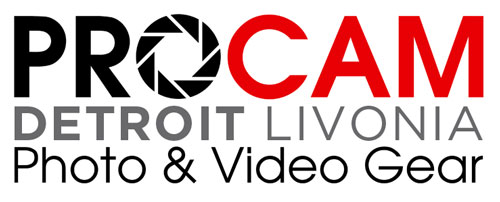 ---
PETER HURLEY WORKSHOP
Saturday, April 8th 2017
SHABANG'in LIGHT RULES!
Cost $99.00
REGISTER HERE
Peter Hurley is doing a full day at PROCAM! Peter will go through a number of his favorite lighting setups and everyone will have a chance to shoot each one. More details coming later, but to get in for a day with Peter for 99 bucks is a steal, so we hope to see you there! Bring your camera, tripod and computer tethering if you tether and notes. SHABANG!
---
From Peter's signature headshot look to his portrait work, everything he does stems from his ability shape and control light on the face.





About Peter Hurley


Peter Hurley began his career in front of the camera modeling for the likes of Ralph Lauren and Abercrombie & Fitch. During this time, friend and mentor Bruce Weber encouraged him to pick up a camera and within six months Peter was able to book his first commercial job photographing shoes for Reebok.
Due to his experience, technique and engaging personality, Peter has developed a forte of bringing out the best in his subjects. His talent has been shared with hundreds of photographers that have taken his workshop, The Headshot Intensive, and thousands that have purchased his DVD, The Art Behind The Headshot. He was recently featured in the New York Times and was invited by Scott Kelby to speak at the first Google+ Photographer Conference in San Francisco. His time spent shooting in the studio has inspired him to begin designing and developing his own line of photography gear called HURLEYPRO. Peter is most proud of the portraits he did for the New York exhibition of "The Vilcek Foundation Celebrates LOST" where he traveled to Hawaii to shoot the cast and crew as they wrapped up their final season.
Peter currently resides in Manhattan with his wife and twin daughters. Learn more about Peter and see his work at:www.peterhurley.com