PetConnections Pet Expo Symposium & Gala 2016
Description
PetConnections Magazine is pleased to announce our
Inaugural PetConnections Pet Expo Symposium & Gala
Coming to the Greater Columbus Convention Center, Columbus, Ohio on October 14-16, 2016!
Join us for a Symposium on Wellness, Expo with shopping, entertainment and benefit Gala!
Pets are welcome at our PetConnections Pet Parade and Costume Contest, Friday October 14th!
The PetConnections Pet Expo Symposium & Gala is Oct. 15 & 16th and is a new breed of pet exposition, encompassing the theme of Education and Community, in alignment with of our award-winning magazine, PetConnections. *Pets are restricted from inside convention center for this portion of our weekend events.

We offer a dynamic combination of education seminars with pet experts at our Pet Symposium, along with exhibits offering the latest and greatest in pet, home and wellness products and services, along with animal exhibits, entertainment and attractions, and also Gala to benefit HAAWC pet-related programs and local animal organizations.
Summary of the Oct 14th 15th and 16th Weekend Events:
1) PetConnections Pet Walk and Costume Contest
Join us Friday October 14th from 6pm-8pm at Goodale Park, for the PetConnections Pet Parade and Costume Contest sponsored by Pet Valu. Dress your four-legged friend in their best costume and join in the parade and your chance at one of 500.00 in prizes!
Sponsored by Pet Valu. Each registrant receives a pet Pet Valu bag with free coupon to get into expo and more!

Friday October 14th 6pm – 8pm
Location: Goodale Park Shelterhouse 120 W. Goodale St.
Columbus, OH 43215 ( View on Map ),

$500 in prizes
Proceeds to benefit: Hospets A non-profit that helps elderly with their petswww.hospets.org
Pre-register ONLINE Today! Cost is $15.00 or at the door for $20.00.

Kids 12 and under FREE! 25% Discount for Seniors 55+, Military & Disabled Persons
Timeline:
5pm-6pm Set up for PC, selected charity (and any additional vendors)
6pm - 7:15pm Check-in & onsite registration
7:15-7:30 Walk and parade
7:30 Judging of costumes and awarding of prizes
8pm End of Event
Prizes:
$100 Best Costume
$100 Most Original Costume
$100 Best Owner & Dog Look-a-Like
4 $50 prizes of Honorable Mention
*Judges from PC & Hospets

                       Hospets
                       Services include: Temporary fostering during hospitals stays
                       Transporting pets to nursing homes for visits, vet appointments and grooming.
                       Cleaning of litter boxes and daily walking and more!
                        Contact Lisa 614-266-3267 email: lisa@hospets.org
__________________________________
2) PetConnections Pet Expo
Greater Columbus Convention Center - EXHIBIT HALL C - (Lower Level of GCCC)

Sponsored by: ASCA Pet Insurance, Hatfield Subaru, K9- Grass/Forever Lawn of Ohio, Lucy Pet Products, Handicapped Pets
Saturday October 15th 9am-7pm
Sunday October 16th 9am-5pm
Pre-register ONLINE Today for Early Bird registration and Cost is $13.50 or at the door for $20.00. Receive a Pet Valu bag with a free coupon for admission the PetConnection Symposium!.
Kids 12 and under FREE! 25% Discount for Seniors 55+, Military & Disabled Persons
Visit with the Pet and Home Exhibitors:
Best Breed Veterinarian Developed – Holistic Pet Nutrition
Natures Logic Pet Food
Willow Wood Pet Resort & Training Center
PBJ Connections
Creative Foundations
DoTerra
Lucy Pet Products
Events by Maddy –Face painting
Renewal by Anderson
Hatfield Subaru
HandicappedPets
Able Roofing
WindowPRO dog doors
Forever Lawn/K-9 Grass
Timber Wolf Leather
Pet Valu
Kris Keller for Ohio
ASPCA Pet Insurance
Bath Fitter
KitchenSaver
Gutter Helmet
Direct Satellite TV
Real Big Puppy
Doberman Underground

Unique Home Solutions
More updates to come….
Enjoy Entertainment from:
Dockdogs
K-9 Classic
BlueBabe Records, LLC.
Presentations from the particpating Exhibitors and Organizations:
Michael Hites – Creative Foundation
Dr. Jill Hayes - Closure at Home
Holly Jedlicka - PBJ Connections
Lucy Pet Products
More to be announced!

KidConnections
Kids Entertainment Area!
Kids can connect thru our activities with crafts & more in our designated play area and
Events by Maddy – Face painting, henna tattoos and balloon twisting.
Pre purchase tickets online for $13.50 here ONLINE or day of the event for 20.00 at the door.
__________________________________________________
3) PetConnections Symposium -

Greater Columbus Convention Center - Conference Rooms C110-112 - Lower Level of GCCC
Saturday, October 15th 10am-6pm &

Sunday, October 16th 10am-5pm
Come Listen to one of our prestigious Veterinarians, Wellness Professionals and Pet Experts!
* Saturday 10am – 6pm and Sunday 10am -5pm *
-Speaker List-
Dr. Susan Wagner (Neurology) – Essential Oils & Pets
Marcy Wright – Message
Traci Shreyer – Behavior
Taylor Yurick – Positive Training
Kristen Hermann – Equine Riding Instruction
Dr. Jane Flores – Pet Acupuncture
Dr. Barbara Oglesbee – Birds
Dr. Melissa Ferry – Rabbits
Wildlife Center – SCRAM Humane Removal
Joelle Nielson – Pet Loss and Grief
Jen Ortman – Animal Communication
Shari Yinger - Animal Assisted Therapy
Tamie Wilson – Wellness for Guardians
Click to Find out more on our website: www.petconnections.pet

email: info@pghpetconnections.com
____________________________________________________

4) HAAWC Gala
The Gala will take place in the Exhibit Hall C of the GCCC
Starts Saturday, Oct. 15th at 8:00 p.m.

 HAAWC - the Human-Animal Advocacy & Wellness Centers, Inc. is in programmatic for animal-assisted activities, veterinary assistance, education and Research.

The Gala proceeds will go to benefit both HAAWC and participating organizations!
Featuring:

Silent Auction - Items donated from exhibitors and area businesses!
Entertainment by Blue Bird Records, LLC Karaoke Jockies
Hor 'doeuvres, Cash Bar
Tickets $25.00 Register ONLINE for this event separately from the Pet Parade and Expo/Symposium.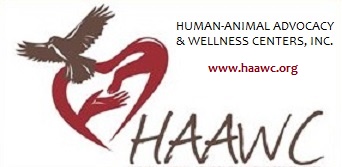 ____________________________________________________
FAQs
Are there ID requirements or an age limit to enter the events?
KIDS 12 and UNDER are FREE!

What can/can't I bring to the event?
Pets are restricted from inside the convention center. Pets are welcome at our Pet Parade and Costume Contest on Friday, Oct. 14, 2016.

Where can I contact the organizer with any questions?
info@pghpetconnections.com
 THANK YOU TO OUR GENEROUS SPONSORS!