Petaluma Community Access Presents: A Benefit for KPCA with music by DJ Said and The Grain with dinner by Señor Sisig!
About this event
Join us on Monday, May 20 from 5:30-8:30 pm at the Lagunitas Brewing Company for a fundraiser for KPCA! Music will be provided by KPCA programmer DJ Said and Sonoma County favorites The Grain. Dinner by Señor Sisig (described as "a deliciously new evolution in Filipino street food from original family recipes made San Francisco style...")
Tickets are on sale now and upon purchase, you can select your dinner. Prices are $20 in advance, $25 at the door and children 12 and under are $10 in advance, $15 at the door.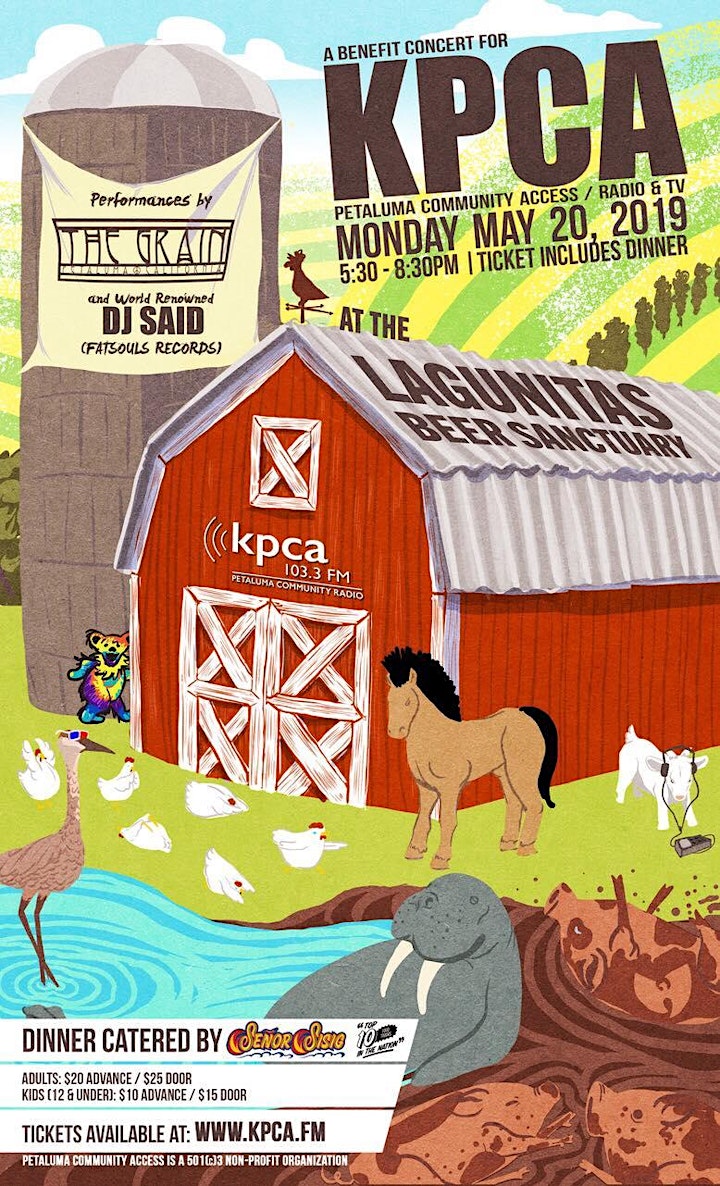 Organizer of Petaluma Community Access Presents: A Benefit for KPCA
Petaluma Community Access, or PCA, is a non-profit public access television station in Petaluma. KPCA is our radio station. Through community programming, member production services and partnerships with local businesses, PCA/KPCA promotes diversity and free speech for Petaluma.
Our mission is to promote freedom of expression, provide access to communication tools and to foster the use of visual media and technology.
Petaluma Community Access broadcasts on Petaluma's local channels 26, 27, and 28. KPCA broadcasts on 103.3 fm and online at http://www.kpca.fm/