Pet Portrait Class (Adults) - 4 weeks (Thursdays, October 27 - November 17,...
Description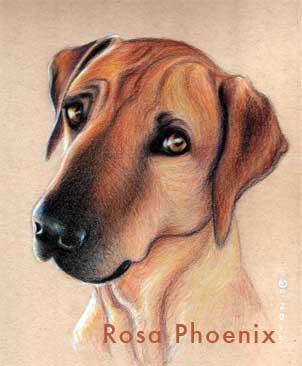 Some of our dearest friends and family members belong to another species. Immortalize your animal affection in a pet portrait of your beloved beast.
In this 4-part class, you will create a special portrait of your pet from your own reference photos. Learn how to compose your portrait, create a preliminary sketch, and play up your pet's personality and best features.
You get to choose what medium you want to work in; bring your own art materials (non-toxic only please). And of course we will share stories of our pets and how they have brought us so much love and happiness.
This class is for intermediate and advanced level artists and animal lovers. 7 students maximum. Ages 18 and up.
Instructor: Rosa Phoenix
Refund policy: 100% refund (minus Eventbrite processing fees) for cancellation 72 hours prior to first class. There are no discounts or refunds for missed classes.