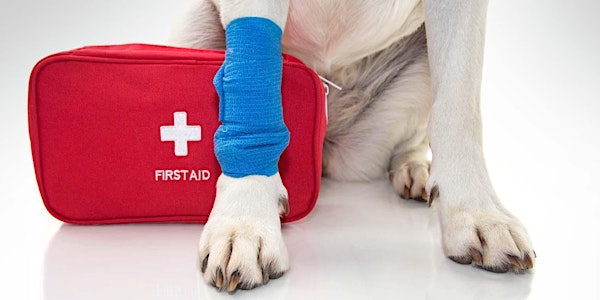 Pet First Aid - DSPCA Adult Education
This is a one day workshop for adults.
Date and time
Sunday, July 30 · 10am - 3pm IST
Location
DSPCA - Mount Venus Rd Mount Venus Road Rathfarnham Dublin 16 Ireland
About this event
Pets have accidents the same as us humans and as pet owners we should know what to do should the worst happen.
Pet first aid is not aimed to replace veterinary care but it will help you to recognise an emergency, calm your pet and reduce the risks of delayed treatment.
Learning pet first aid should be fun and informative and will give you the skills to deal with a pet emergency should it arise.
This course is ideal for any pet owner or pet professionals. It covers the main first aid subjects for Dogs and Cats but this information is also suitable for most other animals.
Understanding basic first aid for your pet will give you the skills to assist them and prevent them from getting worse before professional help is given by your vet.
Full course information can be seen here: https://www.dspcadogtraining.ie/human-education/canine-first-aid
Location: DSPCA, Mount Venus Road, Rathfarnham, Dublin 16
Time: 10AM - 3PM
About the organizer
Tel: +353 1 499 4795
Charity Number: CHY1047
Registered Company No. 3437