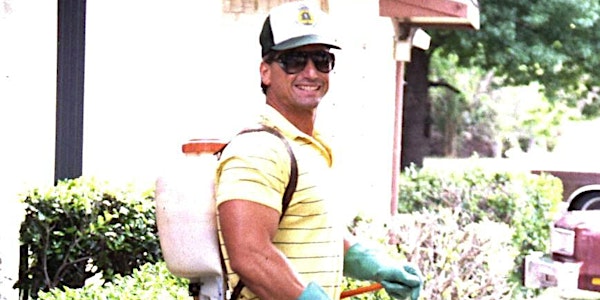 Pesticide Training: Limited Commercial Landscape Maintenance ("Roundup") Te...
Location
UF/IFAS Collier County Extension Office
14700 Immokalee Road
(11 miles east of 75, in front of the Collier County Fairgrounds– just north of Waterways Community on 39th Ave NE)
Naples, 34120
Description
COST: Class costs $10
WHO: Limited Commercial Landscape Maintenance Class and Exam
The required 6 hour licensing class/ exam, coordinated by Doug Caldwell, for commercial landscape maintenance employees , who need to apply pesticides in landscape beds. This is commonly known as the "Round-Up" certificate. This category is not for turf applications.
WHAT: For those taking the Limited Category Exam: bring a check for $150 (made out to D.A.C.S.), and a completed DACS 13604 application form, along with a (1 ½ x 1 ½ inch) photograph.
Please contact the Bureau of Entomology and Pest Control at (850-617-7997) for an application packet. We can also help you with this at the Extension office.
Lunch is not provided, bring a sack lunch or there are lunch locations nearby.
CEU's: 3 each of (6 MAX.): Core; Private Applicator; O&T, LCLM, LL&O

COST

: C

lass costs $10, register on line at Eventbrite

Call 252-4800 if you have problems with Eventbrite

You may take the 80 question, multiple choice test (only offered in English) the day of this training or within a year ($150 each time) after this class. You will need to take the 6 hours over again if you wait more than a year.

CLASS AGENDA:

7:30 to 7:55 Come early to have your paperwork checked.

8:00 to 8:50: 1 CORE CEU. Licensing Requirements, Renewing with CEU's & Enforcement. Larry Mitchell, DACS Environmental Field Specialist

9:00 to 9:50: 1 CORE CEU. Safety Issues-Protecting the Applicator, Protecting the Environment. Larry Mitchell

10:00 to 10:50: 1 Category CEU. Principles of Weed Management and Common Weed ID. Ralph Mitchell, UF/IFAS Charlotte Co. Extension Director

11:00 to11:50: 1 Category CEU. Principles of Insect Management and IPM. Doug Caldwell

12:00 to 12:30: LUNCH on your own--no lunch will be provided

12:30 to 1:30: 1 Category CEU. Common Woody Ornamental Plant Diseases- Trees, shrubs and palms. Doug Caldwell

1:40 to 2:30: 1 CORE CEU. Interpreting Labels & Review for the Exam. Doug Caldwell

2:40 to 4:40 Exam: Limited Commercial Landscape Certificate test. Test is optional.