Description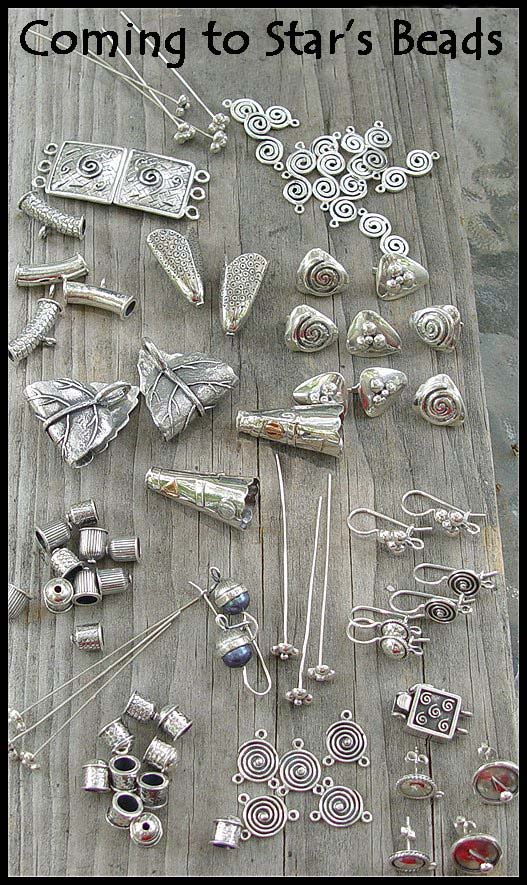 AUGUST 11th - 13th
Meet Steve and Juana, two amazing designers of some of the most sought after findings in the world. The attention to detail, their organic textures and designs barely describe truly how amazing their product line really is so you must come see it in your hands. They do not come to East Coast often so Star's Beads is extremely excited to bring Pacific Silverworks to you this August!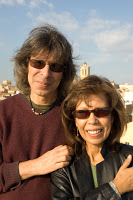 A little from Steve:

Where are your findings/components made? What processes do you use?

All our work is done in Cusco, Peru. This is Juana's hometown although we have lived in the U.S. for more than 20 years now. We are very proud of the workshop there as we have employed most of our silversmiths for many years. This has allowed them to grow with us as we are always giving them more and more complex designs. Over the last 10-12 years they have risen to every challenge and in so doing have reached levels of skill that they could not have imagined all those years ago. As for the processes, we do a mixture of fabrication and casting depending on the project, usually some of each. The guys often make their own tools if they can't find what they need. They're incredibly resourceful. We go down there a couple of times a year to work on new designs and our next trip will be in April.

Our workshop is situated on the family property in Cusco and managed by Juana's older brother Nestor. Several other family members work there too and we employ around 10 smiths. Our biggest preoccupation at this time is the rapidly rising price of silver which is having a negative impact on everyone in our business but thankfully we are still doing well. It's more a question of the uncertainty caused by a 25% rise since the turn of the year and around 400% in the last three years or so. Regardless, we have to plan for the future and our latest designs have been hugely successful particularly the Pendant/Toggle combinations that we brought out recently. More great stuff is in the pipeline so keep an eye out later this year. We've recently returned from Tucson where we found lots of interesting stones for our work, hence our upcoming trip to Peru.

Where do you get your inspiration?

Inspiration can come from anywhere but we tend to travel a lot for both work and pleasure. Juana loves jewelry and is always thinking about it and reviewing what's out there on the market. When she designs she is always thinking about what she would like for herself if she were designing a piece. Pearls are big right now, also vermeil and in general designers seem to be looking for something more sophisticated than in the past. Our style is clean and contemporary designed with the end use in mind, not simply making a piece in isolation from how it will be used.

How did you and Juana meet and start making jewelry?

Juana and I have been together for more than 25 years now, she's Peruvian as I said and I'm from London. We met while I was traveling in South America and we spent several years in Asia and Europe before coming to the U.S. We lived in Switzerland, Spain and London before coming to California and got started in the bead biz by a friend we met in Seville, Spain who showed us how to string beads and make simple pieces. Juana was a natural at it although she'd been a travel agent most of her adult life before we met. Soon we were selling at the local flea market and eventually landed in California. Once here, we began with craft shows around Los Angeles and quickly moved on to wholesaling. In 1990, we also opened a bead store called the Peruvian Bead Co. We've moved a couple of times since to larger locations and now have a beautiful space in the historic Ventura downtown. You can see our storefront here…http://www.peruvianbeadcompany.com/index.htm

What advice do you have for jewelry designers?
Advice? Try to find your own path and be true to yourself. Always be on the lookout for new techniques and ideas but use them in your own style.