Perth Workshop - Leadership Skills Training

Tuesday, 18 October 2016 from 8:00 am to 12:30 pm (AWST)
Event Details
How to ensure your success in Business and Life now and into 2020.
Perth Training - September 20th, 2016
Join Leadership Coach Mike Irving as he presents the:
'Leadership Skills Training' Workshop
Learn the skills necessary to grow your business to multiple 7 figures! This is not a 'get excited and be motivated' type of event. This is about practical skills and abilities that you can implement today rather than generating hype and excitement that dies down within a week. This training is experiential and engaging and will deliver new understandings to the answers to the question "How do I create my own reality?". 
Learn how your Energetic and Emotional Intelligence impacts your success, and the solutions available to help you move through your own limitations.
During the Event, Mike will be revealing Secrets of Successful Business Owners as distilled from the experts in the field including:
The Number ONE technique to quickly remove stress, negative energies and thoughts that cripple your ability to break through to the next level.
This technique affects every single one of the secrets we're going to cover, and has it's own place at the top of the priority list. 
The 5 Phrases you are using right now that restrict You. 
Gain an understanding of how you may be restricting and even suppressing yourself without knowing it.

Plus (Time Dependent) -
The 3 Key Ingredients Test: how to measure the strength of your team
You'll know what the test is, how to measure the results, and what to do about it. These 3 secrets alone can save, or make you $10K if you apply them in your day to day life and business.
The 4 most important strengths for you to develop as a leader
These are the invisible muscles that every person posesses. If you don't develop these muscles, they are just about useless to you. When developed, these muscles allow you to be more powerful than you thought possible.
The ONE thing to have clarity on when setting goals
After 20 years of teaching and studying goal setting, Mike will tear down the lies that you've been taught, and ensure that you understand the fundamental principle that will support your achievement.
A working model for building truly cooperative relationships
Learn the fundamentals to creating relationships that support you and your growth, rather than limit and restrict.
---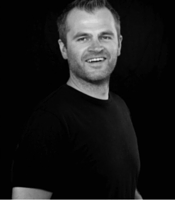 "This is the most valuable training I've ever experienced. It has made a profound shift in my thinking and the results of my business."
Fabian Linge - Founder, Digital Kaizen, Perth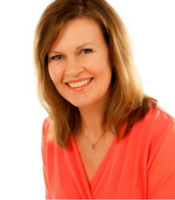 "Highly recommend Mike's course, and I rarely, if ever, make recommendations."
Sue Papadoulis - Founder, Publicity For Profit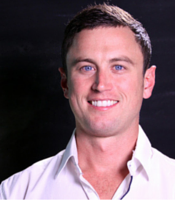 "The best thing about Mike and Advanced Business Abilities is their absolute commitment to the successful implementation of the skills and abilities they teach into my business"
Cameron Slater - Managing Director, Smart Style Bathrooms, Perth
---
This is not your typical 'get excited so I can sell you something' seminar where you walk away wondering why you went. Mike knows that there are lots of people that 'move the deck chairs around on the titanic' in this space.
This is real, honest, practical advice that comes from a twenty year veteran of coaching, recruiting, team building, sales training and business management.
Mike is a perforance coach and trainer by trade, and is one of Advanced Business Abilitie's highly experienced specialists delivering training and coaching across Australia helping small and medium sized businesses play their game with advanced abilities. He has spent almost 20 years running businesses, and coaching other business owners across a wide variety of industries including Financial Services, Manufacturing, Primary Industry, Building and Renovations, and others. 
So, he knows...
1. What has worked based on the experience he's had, and that of his clients
2. What it takes to implement successfully for long term success
and...
3. What it takes to help you to implement.
Every coach, entrepreneuer, business owner, author, speaker - anyone who is in a sales or leadership capacity will get many distinctions from this half day event.
This is half a day of Mike Irving's exclusive 2 day training for just $297.00 ($795 Value). 
This is not an introduction. It is full of unique, nothing-like-it-anywhere-else content that you can implement as soon as you walk out the door.

Please note: Enrolment is subject to no refunds or cancellations although, if you wish to reschedule your seminar attendance to another date within a 12 month period (subject to availability), notice is to be received 7 working days prior to the event.
When & Where

Perth Zoo
20 Labouchere Road
South Perth, WA 6151
Australia

Tuesday, 18 October 2016 from 8:00 am to 12:30 pm (AWST)
Add to my calendar
Organiser
Mike Irving
Mike Irving
Performance Coach and Communication expert Mike Irving founded Advanced Business Abilities in 2008 and believes that all business owners can develop the skills to create exactly what they'd like to - and his proven formula can teach any business owner anywhere to have the confidence and control to achieve exactly that.
Mike Irving has run a successful business in training and developing sales and support staff in sales and communications soft skills for almost 2 decades. Mike is known as the go to guy for advice, support and training in the areas of emotional intelligence and soft skills.
Business Owners Des Ranger and Mike Haydon present and support in the Advanced Business Abilities team revealing their insider tips from their 50 and 20 years of experience in business respectively.
'You just won't learn the details of this anywhere else,' says Mike.
Mike and his team show you step by step how to think about your life and business in a way that supports growth and expansion, rather than limiting it.
Their no-nonsense, practical approach gives you all the information necessary to achieve your version of success now and into 2020.
This is not about having a quick fix. These are long term solutions to help you create the reality you would like.
Perth Workshop - Leadership Skills Training