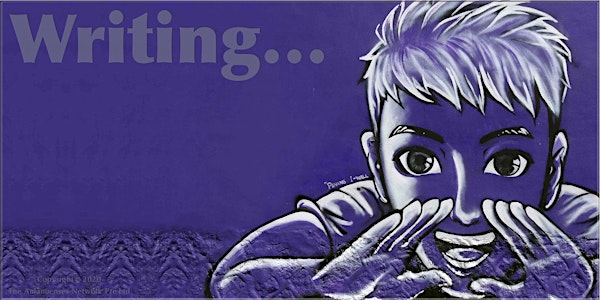 Persuasive Writing Skills: Impress Them to Read, Persuade Them to Act
Refund policy
Refunds up to 7 days before event
Eventbrite's fee is nonrefundable.
Have you ever read material that was incomprehensible, and as a result, you were left unpersuaded to act? I guess we all have, haven't we?
About this event
That's a frightening thought, isn't it? In our view, a Persuasive Writer sees the challenge through the lens of their audience. They're Empathetic, and that insight drives the coverage of this Program.
To Persuade, we need to skilfully use our words in ways that others find appealing. Whether we drive them forward using science & data, or tug them back using heartfelt emotions, the way we use language is critical.
Yet as Mark Anthony implored, to Understand they first need to "lend us their ears". Effective writing is architecture that creates space for others to read. It is structured around sound grammar that conveys real meaning.
Given the dialectic between Reader & Writer, we'll embrace an emotionally intelligent approach to think about the Message. You'll explore what helps a Reader to read then understand text. We'll move on to make that message much more persuasive, such that your Reader is motivated to act.
This will enable you to have greater impact amongst the audience for whom you are writing.
Setting Expectations
On completion of this Persuasive Writing Skills Program, you will be able to ...
Clarify purposeful communication objectives
Architect with grammar to create credible first impressions
Organise thoughts to isolate key themes & ideas for the reader
Deconstruct the message into more digestible, meaningful, passages
Explore elements needed for persuasion and positive influence
Examine vocabulary to see how choice of language resonates
Draw on emotional intelligence to bring in perspectives
Build rapport to help the reader to read, then act
Program Delivery
This Virtual Learning Program Facilitates Learning in One-Day, over Two Live On-line Sessions, as follows …
Module 1: 08:30 thru 12:30
Module 2: 14:00 thru 17:30
Content & Activities emphasise Collaboration and Group Learning, and are designed to bring out the best of our Emotionally Intelligent, Soft-Skills focus.
Delivery includes a Program Workbook, and the Learning Platform Log-in details are provided to Participants Five Days prior to the published Start Date.
Participation Prerequisites
This is an interactive Program that requires participation via Computer, Video & Voice.  Please ensure that you have a Microphone & Camera available, and that they are in good working order.