Persuasive Psychology for Interactive Design (2-Day Workshop)

Thursday, 19 September 2013 at 9:00 AM

-

Friday, 20 September 2013 at 5:00 PM (EDT)
Event Details

Persuasive Psychology for Interactive Design
If you're looking to design more engaging digital technologies and want quick results, then this course is for you. Over two days, Brian Cugelman, PhD will show you how to design more engaging websites, social media profiles, mobile apps, and online ads.
During the course, Brian will introduce you to the key principle of persuasive design, using clear visual examples, and hands-on exercises to reinforce your understanding and new skills. Offering a blend of scientific principles, concrete examples, and practical exercises, this course will fast-track you toward designing technologies that are more engaging.
Why you should attend
By the end of this course, you'll be able to:
Build more persuasive websites, social media profiles, ads, and mobile apps 
Identify the factors that make digital technologies persuasive
Critically assess your existing technologies and identify opportunities to make them more engaging
Save time and money by applying scientifically validated engagement principles to your next project 
Explain why one design is better or worse than another, in terms of its potential impact on users
Reverse engineer the factors that make your competitors' technologies successful. Then build something better!
Understand how to design more engaging graphics, content, and interactive interfaces 
Workshop content
During the course, we will cover these modules:
MODULE 1: Change and persuasion
MODULE 2: Influencing people, communities, markets & societies
MODULE 3: Processes of change
MODULE 4: Interacting with and relating to technology
MODULE 5: Digital communication and engagement
MODULE 6: Evidence-based behavioural design
MODULE 7: The persuasive design toolkit: ingredients 
MODULE 8: Using content analysis to identify persuasive ingredients 
MODULE 9: Persuasive recipes such as gamification, e-coaching, social diffusion
MODULE 10: Using content analysis to identify gaps and opportunities 
MODULE 11: Designing engaging technologies with iterative design and learning 
Note: the content will be adapted to registrants' needs and interests.
Who will benefit from this course
This course is designed for digital professionals who want guidance based on scientific evidence and industry best practices. This course is ideally suited to:
Interactive designers (UI/UX lovers)

Digital marketers and strategists

Web and mobile developers
If you work in the health field, check out our course on health behaviour change, conducted at York University.
Two-day format
This two-day workshop is ideal for those who are new to the topic or those who wish to invest more time to gain a deeper learning experience. You'll learn over 40 persuasive design principles and key theories, and through clear visual examples you will be able to recognize and apply these winning principles to your own work. All your learning is reinforced through workbook exercises, group activities, and discussions. By the end, you will have a broad and deep understanding of persuasive design.
(Interested in an intense 1-day crash course?)
Obtain exclusive resources
By participating, you will get a copy of the Persuasive Design Toolkit, which will give you a competitive advantage. The kit includes: 
Summary of the key persuasive design principles

Convenient checklists

Templates of persuasive architectures

Persuasive wireframes for a range of digital technologies
Hard science made simple
Although this is a science-based course, we've tailored the content to the needs of working professionals who need to know what works. In this course, Brian has removed the hard science, presenting the content at a conceptual level, with case studies, examples, and practical exercises.
This is a hands-on workshop, not a classroom lecture. Brian will teach you the key principles, then take you through participatory activities and content analysis exercises where you will learn what works by analysing numerous case examples. Afterwards, you will never look at interactive technology in the same way.
Tailored to your needs
All participants will be invited to complete a needs assessment to ensure the content is relevant to them. Also, you will be invited to bring a project of your choosing, so that by the end of the course you can walk away with new thinking, strategies, and blueprints.
Prerequisites
You don't need any experience in persuasive design to attend this course. However participants should possess a solid understanding of online technology; they should work as interactive designers, tech developers, digital strategists, or generally regard themselves as digital geeks.
 Limited space per course. Secure your spot now.
---
Terms and conditions
Exclusive use: All participants will receive persuasive design tools that are not available to the public. These tools may be used to support commercial or non-commercial projects. The content and tools are licensed for sharing with up to 5 persons within each participant's organization. However, usage is subject to these restrictions. The course content and tools may not be reworked, repackaged, rebranded, distributed, or used to build derivative educational products. This restriction does not apply to content that is already publicly available.
Cancellation and refund policy: Registrants who cancel their reservation 14 calendar day prior to the start date, will receive a 100% refund. Registrants who cancel their reservation 13 to 7 days prior to the start date, can elect to receive a 50% refund or 100% credit towards future training. Registrants who cancel their reservation 6 days prior to the start date, will not be refunded or can elect to receive a 75% credit towards future training. As an exception, if we are able to fill the space we previously held for the registrant, we will provide a 100% refund. In the case of an emergency, AlterSpark reserves the right to cancel this course up to 7 days prior to the start. If we need to cancel the course, all registrants will receive a 100% refund. AlterSpark will not be held liable for any expenses incurred by registrants.
When & Where

Digital Media Zone at Ryerson University, Room 601
10 Dundas Street East
Toronto, ON M5B
Canada

Thursday, 19 September 2013 at 9:00 AM

-

Friday, 20 September 2013 at 5:00 PM (EDT)
Add to my calendar
Organizer
Brian Cugelman, PhD (AlterSpark)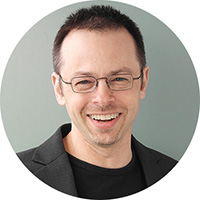 I ran my first online social change campaign in 1998, which launched my career in digital behavior change. As a practitioner, I've run and evaluated numerous online project and campaigns for the United Nations, corporations, non-profit organizations, health agencies, and small businesses. As an academic, I completed a PhD in digital behavior change, and published my findings in the world's top scientific e-health journal.
As a teacher I've trained well over 1,200 professionals from 900 companies on how to use digital psychology, including well known firms, such as Samsung, Salesforce, Microsoft, PayPal, and even Pentagon invited me to educate them on digital psychology. I also teach at York University.
Finally, I've spent several years developing these workshops into the best possible training on the subject. You'll enjoy a down-to-earth and fun vibe, combined with deep learning, and lots of hands on exercises. Reach out if you have any questions.
---
Join 1,200+ pros who've completed our training, from: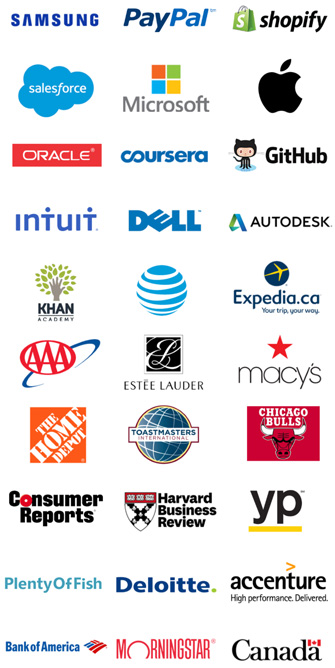 ---
Have questions?
Or get in touch:
+1 (888) 977-2055
team@alterspark.com
---
100% satisfaction guarantee
We're so confident you'll love our workshop, that we're offering a 100% refund to anyone who wishes to withdraw. To qualify, simply return all your training materials and notify your instructor by the start of the lunch break on the first day. That's pretty much it. Read the details.
---
Need an alternative payment method?
We understand that institutional policies may make it difficult for you to order your tickets online, and that some people experience problems with online payment systems. If you have any complications, contact us to discuss alternative payment options. We're happy to help.

Persuasive Psychology for Interactive Design (2-Day Workshop)