Persuasive Email Marketing to Rev-Up Your Engagement, Referrals & Sales
Description

Bet you're asking now, then why isn't it working for me?
And maybe you're asking these questions too!
Are my emails getting into my recipient's spam boxes?

Why aren't I getting any responses from my emails blasts? (and I'm just blasting blindly anyway secretly praying for a miracle)
How can I come up with contents week after week, when I can't even start with one simple title?
Does email marketing even work for my industry?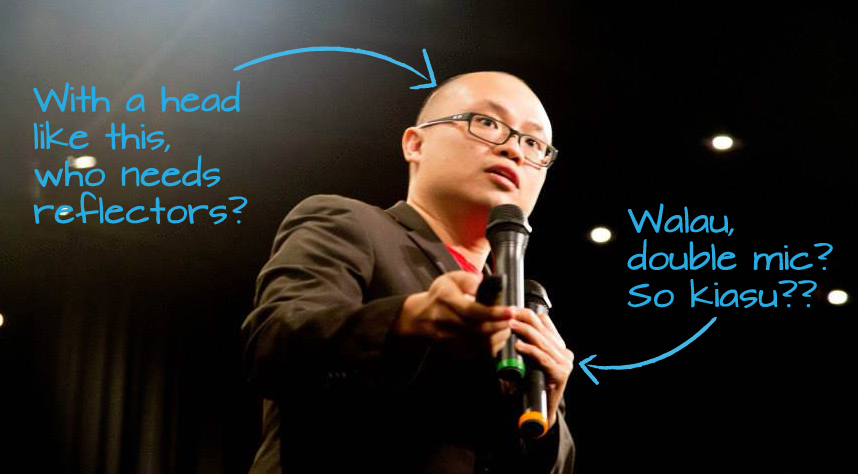 Hi, I'm Maverick, and I got a confession:
Over 93% of my business comes from emails. Sure, it may lead to a phone call, a meeting and ultimately a deal, but it almost always starts with an email.
As a matter of fact, together with my co-founders of KICKSTART.MY, we grew a small entrepreneur meetup of 20 people to a whopping 4300+ members mostly with emails, which cost us less than RM150 for the entire 3 years! Try beating that marketing budget!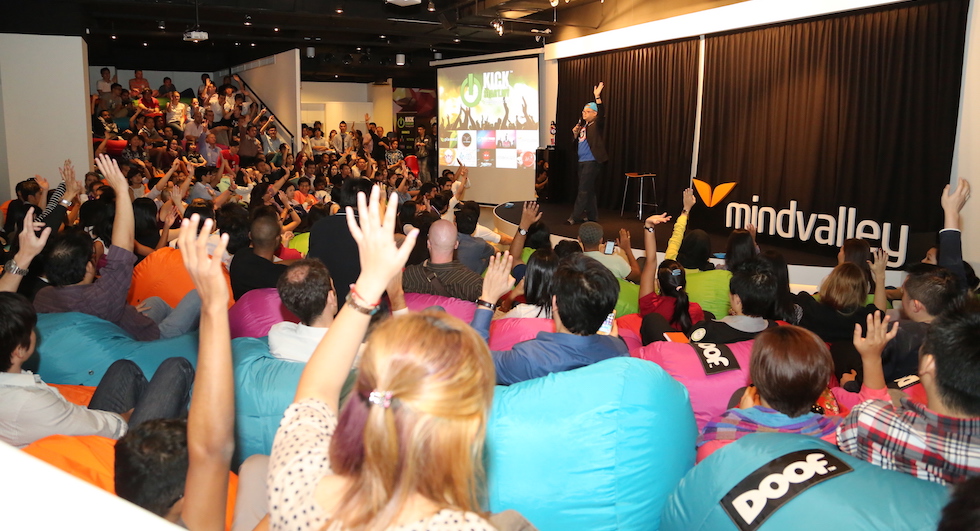 And I can show you how it's done.
But in case you're still wondering if email marketing is for you, let me line up the truths for you.
#1. Ultra high chance of reaching your audience
91% of people checks their email at least once a day, which means they are bound to see your email (we'll talk about NOT getting in their junk folder in the workshop)
#2. Low cost
If you look at the past 12 months, you'll agree with me that the costs of ads at Facebook, Google, LinkedIn and many other social media platforms have been increasing, and sometimes with diminishing results! Email marketing, if done right, remains one of the most cost-effective way to reach your audience.
#3. Become a Subject Matter Expert
Market's perception is a funny thing. If you wrote and spoke a lot about a certain topic, in the minds of your prospects, you become a subject matter expert. Don't believe me? Go to a book shop and when you see an author writing a few books on leadership, wouldn't you kinda assumed he's an expert in leading people? Apply this psychological concept to your email and contents, and before you know it, in the eyes of your target market, you are the subject matter expert!
#4. Easily stick in people's minds & leave an impression
If you always write good contents that are aimed at adding value to your clients, they will trust your knowledge and expertise, and trust is the currency for customer loyalty.
#5. Totally scalable marketing solution
Whether it's 100, 10,000 or 100,000 customers, with the aid of technology, your reach is virtually limitless. With a hit of a button, your entire database will know about your latest promotion, greatest tips, and best advice. Actually, the real issue is how are you going to handle the large amount of response you get! But hey, isn't that a good problem to have?
#6. A soft touch
Emails are something your customers can read at their own time, and unlike phone calls, it's not intrusive at all.
#7. Personalised your approach
With advanced customer segmenting features at your finger tips, you can customise your message to suit the different segments within your audience. This will 10x your rapport with them because in their eyes, you bother to take the time to angle your message and ensure the info is relevant. Plus, you can easily send follow-up emails only to those who have clicked or opened your emails, which leads you to save more time.
#8. Trackable performance
Track everything from how often your customers open your emails to what content makes them forward to their friends, from what time they prefer to read your emails to what devices they use. With all this data at your finger tips, your emails are just going to get more and more effective!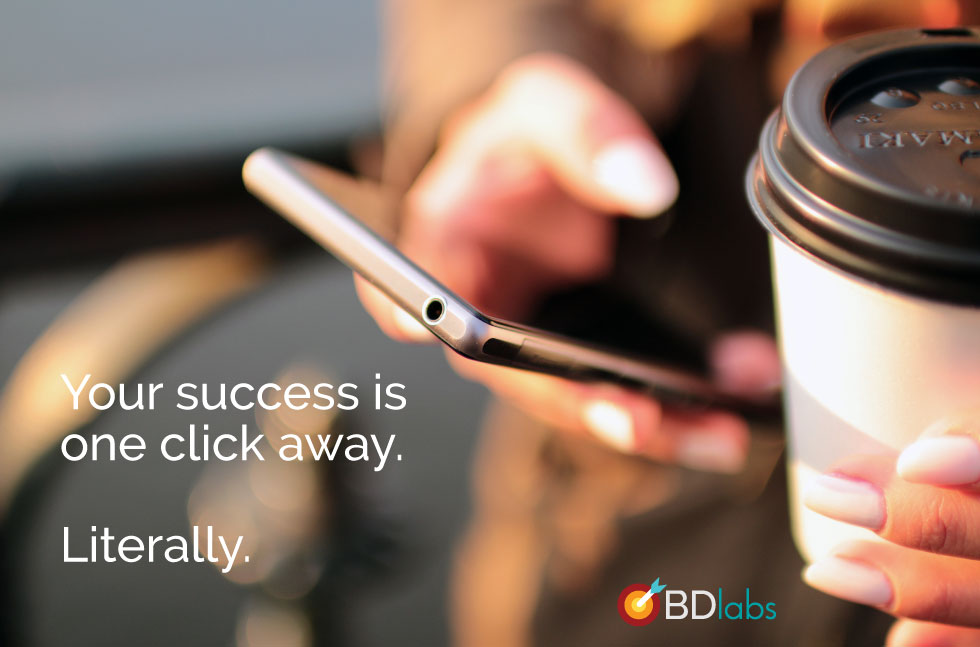 In this one-day workshop, I'm going to open the vault of knowledge and experience (and not to mention the countless, costly mistakes) and share with you and your team the hacks, tricks, tips and success strategies . I've been doing email marketing since 2005 (gosh, I'm just reminded of how old I am) and along the way, I figured out what works, what doesn't, what creates the best results and what must be avoided at all cost!
From easy content generation strategies to proven email templates, and from cheap (and even free) tools you can leverage on to ways you can seal a deal over an email, that's what you're gonna get from me. Expect hands-on exercises, real-case examples, re-usable worksheets and my best attempt to tell you a joke or two.
Stop spamming your prospects and start creating conversations with them.
Stop fearing that you'll loose out to your competitors and start leveraging on cutting-edge technologies.
Stop collecting emails and start making money from them!
---
WHO SHOULD ATTEND?
SME business owners

Entrepreneurs
If your business is >80% B2B
Business Development peeps
Marketing & After Sales peeps
Anyone who wants to improve brand engagement, increase lead referrals and boost sales!
---
WORKSHOP BENEFITS:
Learn how to tap on simple content generation strategies so you won't run out of topics to write on
Discover ways you can improve your writing by over 1000%
Effectively produce emails that connects with your target audience
Overcome writer's block
Spice up your contents with psychological and emotional elements
Structure your emails for maximum effectiveness
Save money by leveraging on free (or really really cheap) tools and technologies
Improve email campaign performance with various tracking and optimisation tips
---
ABOUT THE TRAINER: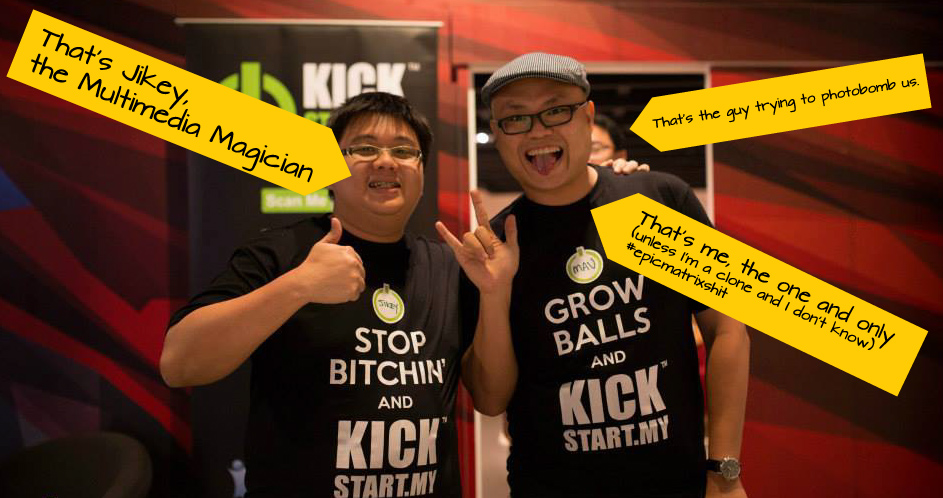 Hi, Maverick here again, and no, my mom didn't choose that name for me. Long story, but if we ever meet, I'll tell it to you.
And yup, what I said up there is true. Over 93% of my business comes from emails, and being a single-dad, I put food on the table by writing emails. It wasn't always easy, but my mom thought me what doesn't kill you just makes you stronger. I've made my blunders in email marketing, some more painful than others, but that's where the best lessons are from, eh?
I research my target market, identify their needs, look for a product or service to satisfy their needs, package it attractively and drop them a series of emails. Sounds simple?
There's no fringe science behind this, or any miracle pill. I'm an engineering school drop out, I've got no formal training in literature, marketing or mass communication, which is why I'm particular about the methods that I use: they have to be easy and effective. My litmus test? It must be so simple that even my 8-year old son must know the principles behind it too.
And these are the strategies I will be teaching you in the workshop. Nothing against textbooks and lecturers, because I know they have their place in the world. I prefer sharing with you what works and what doesn't, show you the shortcuts and hacks, point out the dangers to steer away from, and also how to take your new skills to the next level.
---
COURSE OUTLINE:
0900 | INTRODUCTION & WORKSHOP OVERVIEW
Why, How and When does email marketing fail?

Email marketing in the sales process
Mindset of a persuasive email marketer
0920 | FUNNELOGY - CRASH COURSE
Setting clearly defined business goals

Moonwalking your funnel - Knowing your sales sequence and sales cycle
0940 | YOUR PERFECT CUSTOMER AVATAR

The rich is in the niche

The S.A.M. test
The Baseline/Stretch test
Getting into the psyche of your customer
Identifying their pain/pleasure, problem/solution, dominant emotions, value-add
Activity: Defining your ideal customers
1015 | MORNING TEA + NETWORKING
1030 | CONTENT GENERATION HACKS
The Triple E Mindset

Mindmapping from your avatar
Activity: Force connect
The Topic+Life Method
Activity: Topic jamming
The 21 Evergreen contents
The 58 content types
Content Calendar
Activity: Filling your first content calendar
1145 | OVERCOMING WRITER'S BLOCK
The William Forrester way

The 25-25-25 rules of writing
Meet the most dangerous writing app in the world
Activity: Freeflow writing
1300 | LUNCH + NETWORKING
1400 | COPYWRITING MAGIC
Why your teachers had been failing you

Getting the conversational tone
The 0.6 seconds test
Activity: Spice Up & Sexify
1445 | THE WINNING FORMAT
The 4MAT of email structure

Visual resources
Catchy subject lines
The preview texts
The first paragraph
The PS
Activity: Structuring your first email
1530 | AFTERNOON TEA + NETWORKING
1550 | EMAIL MARKETING TECH
What to look out for when selecting a provider

Introduction to MailerLite
Activity: Setting up your account
The Good Problem: What to do when your size is too big?
1610 | ADVANCE EMAIL MARKETING TECH
Domains - best practices
Hostings - best practices and what to look out for
Email Software - crucial features
Email Service Providers - best practices and what to look out for
1630 | EMAIL MARKETING ANALYTICS
What to measure

Split test
BONUS SESSION | CHEAPASS RESOURCES
Getting free (or cheap) stock photos

Getting free illustrations
Piktochart
Canva
1700 | Q&A AND WORKSHOP ENDS
---
F.A.Q.
You: Mav, is this the same as the Effective Cold Email Strategies workshop you did?
Me: No, this is more like a follow-up to that. While the Effective Cold Email Strategies workshop is more about lead generation and initiating a cold-connect, Persuasive Email Marketing is more like what you can after you've connected with them. As you know, a prospect usually needs time before buying your product or engaging your services, so this workshop gives you the tips and tricks on how to continually build on the relationship, boost their trust with you, and when they are ready, buy from you.
You: Franky, Mav, do email marketing still work?
Me: For me, and many others who did it right, YES. Most of the time people will say email marketing don't work because they don't know how to do it. They would either hard-sell, use all the wrong formatting/coding that landed their emails in the spam folder, or just blindly hit send without thinking much. 91% of people check their inbox at least once a day, so if you craft an interesting subject line, you'll be granted 4 seconds of attention as the reader reads the first paragraph, and if you play it well, that's enough time for you to get them hooked.
You: Ok, so you're saying that you can guarantee after this workshop, our emails will be delivered to the prospects' inbox 100% of the time?
Me: Actually, if there's such a workshop, I would pay to attend one myself. There are no guarantees, but you can increase your chances go getting a response from your prospects and customers. Plus, email marketing costs a lot lesser than the ads you take, which don't even come close to half the effectiveness.
You: I see you mentioned some web apps and tech platforms. Are you going to walk us through the installation and setup during the workshop?
Me: Yes, that's why it's important for you to bring your laptops. iPad and tablets are awesome, but they may not be enough.
You: Laptops huh?
Me: Yup! Plus, you'll be actually doing some writing in the workshop, and I think thumbing away on your phone's screen is not gonna make the writing any easier.
You: If I manage to bring a couple of friends along, do we (or just me) get some discount?
Me: Shame on you! You would take the discount off your friends? Let me make it right. If you do bring along a couple of friends, I'll give all of you some discount, fair? Drop me an email at mav@kickstart.my and let's talk.
You: My mom train me to always ask for a discount.
Me: Highfive! My mom taught me that too! Ok lar, here's a little freebie for you. Just enter the promo code CHEAPANDLOVINGIT and you'll get a RM50 off.
You: Wow thanks! Hmph, how about I help you sell some tickets and you give me a commission?
Me: Ok, I like where this conversation is going to. Drop me an email at mav@balabs.co and let's start talking. Now, do you have any other questions related to the workshop contents itself?
You: Got! I've been to some workshops and after the training, they just close the door, pack up and never reply to my enquiries. Are you gonna be like that too, Mav?
Me: I hate that too! Like it or not, I want to be able to ask questions after I tested some stuff out, and yeah, sometimes I'm left hanging. That's why the workshop comes with 3 months email support. Just drop me an email if you're stuck somewhere and I'll get back to you no later than 48 hours (sometimes I travel to places without internet connection). I would love to look at some of the cold-emails you'll be writing, and would love to learn from you too.
You: Phew! At least that's covered. Oh yeah, since you're a cheapass, I got to ask you this. The tools you will be sharing in the workshop, are they all free?
Me: Ok, I don't really know to take it as a compliment, but I think I will. :) Not all the tools are gonna be free, let me be up front. Most of them have trial periods or free tiers, which if you're a cheapass like me, you can leverage on it. At the end of the day, it's always about the value that you get.
You: Ok, fair enough. Do I need like a website or blog?
Me: Websites and blogs do lend credibility, plus with the contents you're going to write for the emails, you can easily put it up as blog contents too. Killing two birds with one stone, right? However, if you don't have a blog or website, I'll teach you a few techniques in email writing where you can keep the conversation just between you and your prospect and the attachments you will be sending.
You: Can you come and train our internal staff, work with them and customise the contents to suit our products and services?
Me: Sure! Drop me an email at mav@bdlabs.co and let's talk.
You: Ok Mav. Thanks for putting this workshop together. Oh yeah, now that I'm thinking about it, why did you put this workshop together in the first place?
Me: A lot of people ask me how do I carry out the sales process for my businesses, especially for those who knew I was an introvert and hates cold-calling. Plus, I have no sales team (unless my outsourced ones in Mauritius), no office and no proper org structure. And over time it's kinda tired teaching them one-on-one even if I'm paid for it. So I thought why not just make it a workshop and more people can benefit at the same time. And I always love having participants from different industries and markets in the room, because the opportunity for cross-pollination of ideas is endless!
You: True. So looking forward to the workshop! See you there, Mav!
Me: Cool! Thanks for the support!