Perspectives on Adoption Annual Adoption Conference

Wednesday, May 11, 2016 at 8:00 AM

-

Thursday, May 12, 2016 at 4:30 PM (MDT)
Event Details
Conference Sponsors: The Adoption Exchange and Utah's Division of Child and Family Services
Cost:
$90.00 for two days $70.00 for one day.

Scholarships
Scholarships are available on a first come first serve basis. If you have adopted through DCFS contact your post adoption worker. All others contact The Adoption Exchange 801-265-0444 or ks@adoptex.org by April 22nd midnight.

CEU's
Nine credit hours will be offered through NASW.  Foster parents can also get traning hours to count towards their licensure.
Conference Format
Our conference includes workshops for both parents and professionals. May 11th will be all day speakers and the 12th will feature three workshops. Notice on the 12th the same topic may be offered twice speaking to a different audience each time.
Lunch
Lunch is included in the registration fee and will be provided at the center. During the first day The Utah Adoption Council will be presenting their annual Excellence in Adoption Awards. Vegetarian and Gluten free choices are available at registration.
Booth Space
There will be booth space available during the conference, the fee will be $100.00 per table, one lunch is included internet and electricity is an extra fee.
Adoption Books
There will be books and other materials available for purchase the day of the conference from Genesis Books.

For questions please contact The Adoption Exchange at 801-265-0444 ks@adoptex.org or the post adoption team in your region.
Scholarship Deadline April 22nd midnight.

Registration Deadline May 1st at midnight.
A $25.00 fee will be added for at the door registration and lunch will not be guaranteed.
Wednesday May 11th
Welcome & Breakfast 8:15 - 8:45

Parents - 9:00 am - 4:00 pm

Mind-Body Bridging for Parents: Staying Regulated When My Kid Isn't
Mind-Body Bridging is a revolutionary, brain-based, trauma-informed, and evidence-based approach that will give parents practical, easy to use skills that will help them to stay regulated when their kid may not be able to regulate emotionally. This workshop is experiential and participatory in nature, and a workbook containing examples of the skills will be provided.

Presenters: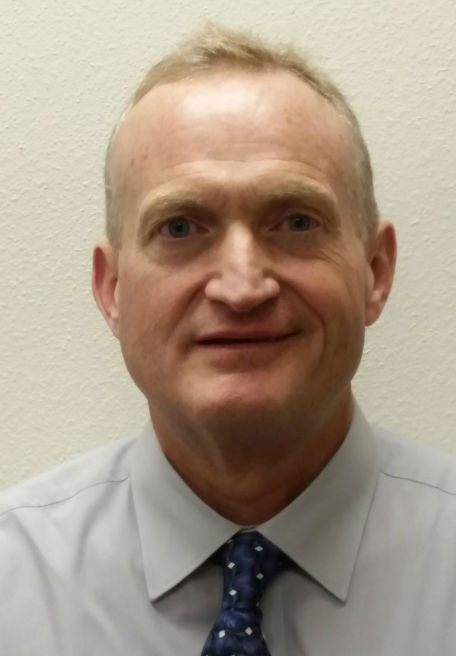 Kevin Webb, LCSW
Kevin Webb is a Licensed Clinical Social Worker, has worked for the Utah    Department of Human Services for 27 years and has extensive experience providing  services to children, parents, and families. Kevin is a master clinician, trainer, and mentor in using the Mind-Body Bridging (MBB) approach to coaching and therapy, and has trained and mentored coaches and clinicians all over the world, including the USA, Canada, Great Britain, Macau, Switzerland, Poland, and Finland. Kevin has studied under the principal developer of MBB, Stanley H. Block, M.D., for the past ten years. Kevin and his wife reside in Blanding, Utah, are the parents of six children, and have three grandchildren.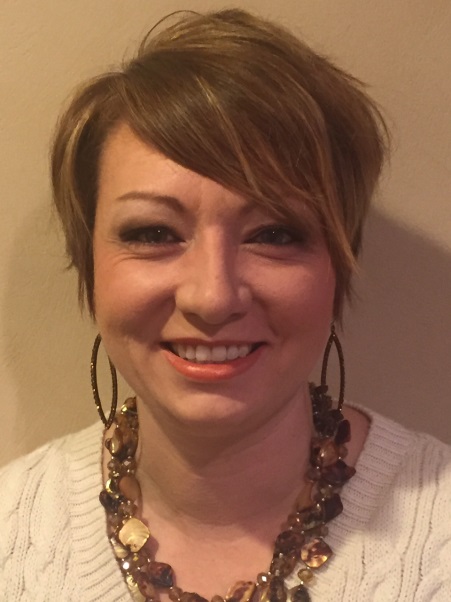 Niki Olson, CMHC
Niki Olsen has worked in various capacities as a Mental Health Therapist. Most recently she works for Utah Navajo Health System as a Licensed Clinical Mental Health Therapist in Blanding, UT. Niki is certified in Mind Body Bridging and this is the therapy modality that she uses almost exclusively with her clientele. She has been able to apply these techniques with Adults, Children, Families, and Couples. She uses the techniques to address Reactive Attachment Disorder, Depression, Anxiety, Post Traumatic Stress Disorder, Domestic Violence and Substance Abuse.
Professionals - 9:00am - 4:00pm




Pathways to Adoption
In this new model for adoptive parent training, DCFS staff will see a mini-version of what families experience as they attend a series of psycho-educational classesshortly after a child enters the home.  The idea is to give parents the information they need "just in time", when they can immediately apply what they are learning as they begin to care for a new child. The classes are designed to reinforce the knowledge and coping skills needed to understand the trauma children and youth have experienced and address their survival behaviors. The sessions also integrate information about resources to help adoptive families to function effectively. The Pathways to Adoption classes address resources from a multifaceted approach which encourages parents to seek and use help before they reach a crisis point.  An emphasis of the classes is to underscore the concept of the need for self-care and to seek resources early and often. 

Presenters: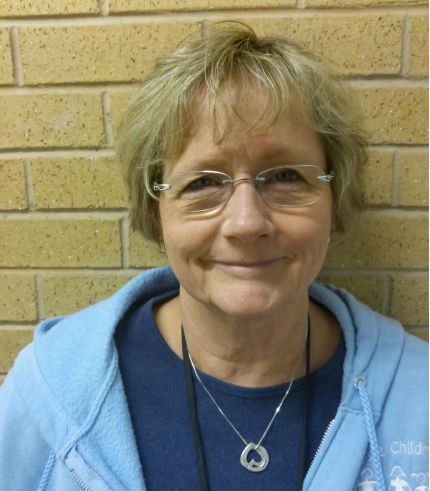 Susan Goodman, LCSW
Susan has worked for Division of Child and Family Services for 19.5 years. She has worked foster care, in home, post adoption, RFC, supervisor and is currently a clinical consultant. Susan has a special interest in attachment issues. She has been a part time therapist with LDS Family Services since 2006. She has a Master's Degree in Social work from the University of Utah. Susan is the mother of five children and grandmother to eight boys and four girls.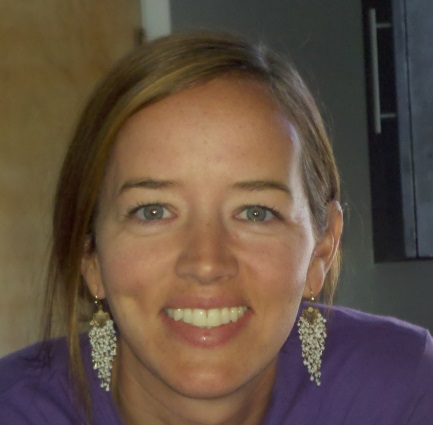 Rachel Jones, LCSW
  Rachel is currently the Adoption supervisor for DCFS in Western Region.  Rachel has worked in child welfare for 20 years as a permanency and post adoption worker.  Rachel graduated from BYU-H with a BSW, received an MSW from BYU in 1999 and has been licensed as a Licensed Clinical Social worker since 2002.  Rachel is passionate about attachment and trauma and enjoys teaching families how to implement trauma sensitive parenting techniques in their home.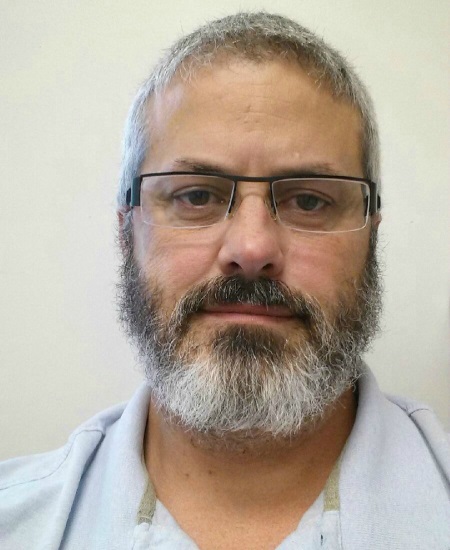 Aubrey Meyers, LCMHC
Aubrey has worked child welfare for the last eighteen years; he graduated from Weber State University in 1998 with Bachelor's in Social work and Sociology, Graduated from The University of Phoenix in 2002 with a Master's in Counseling with a mental health specialty, Licensed as a Clinical Mental Health Counselor (LCMHC) since 2005. I am currently a Clinical consultant for Northern Region DCFS, and supervise the Permanency/Post Adoption team. I have been involved with permanency and Post Adoption for 15 years, in addition to Foster care and supervised a foster care team.
Thursday May 12th
Parents - 9:00am - 10:30 pm


Establishing Healthy Patterns in a Marriage



Presenter: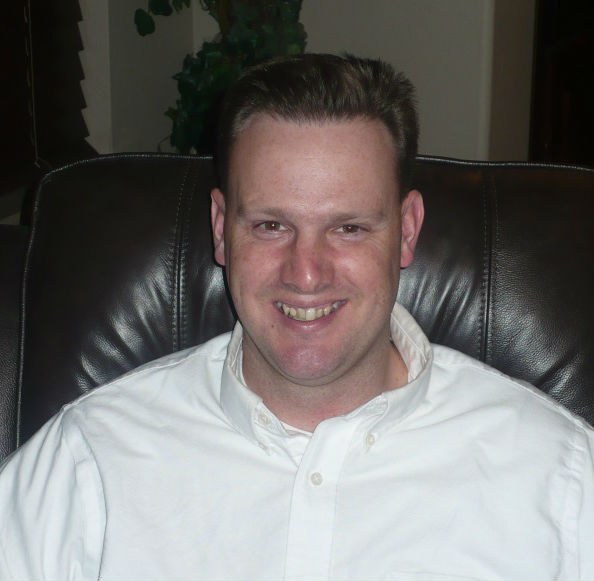 Rick Biesinger, Psy.D., NCC
Rick completed his undergraduate work at Brigham Young University, where he majored in psychology.  He then attended graduate school at the Forest Institute in Missouri, where he received his master's and doctorate degrees in clinical psychology.  He returned to Utah to complete an internship focusing on therapy and psychological evaluations with children, adolescents, and adults.  After his internship, he completed a post-doctorate residency, focusing primarily on treating and evaluating various psychological difficulties seen in children, adolescents, and adults.  He works with clients of all ages in therapy.  He also administers a wide variety of psychological evaluations to individuals of all ages, including psychological evaluations for diagnostic clarification, parental fitness evaluations, neuropsychological evaluations, and psychosexual evaluations. Rick is married and has six children.  In his spare time he enjoys golfing, grilling food, and   hanging out with his family, not necessarily in that order.
Professionals 9:00am - 10:30am

Adoption Transitions for Older Youth
This workshop will give participants information basic information about the Wendy's Wonderful Kid's recruitment program as well as the transitions methods used by The Adoption Exchange with children on the Wendy's Wonderful Kids case load. This method incorporates "The Maybe Family" model incorporated from Family Focus Adoption Services and other methods used across the country. Participants will gain understanding about the necessity for adoption transitions to be different than the foster care transitions the youth has experienced in the past as well as empowering both the youth and potential adoptive parents to "work the transition" to determine if the match is a good fit for both.
The 2nd session will include a panel discussion with past participants in the transition model, adoptee, adoptive parent, foster parent, resource family consultant and others that provide support and assistance during transition.


Presenters: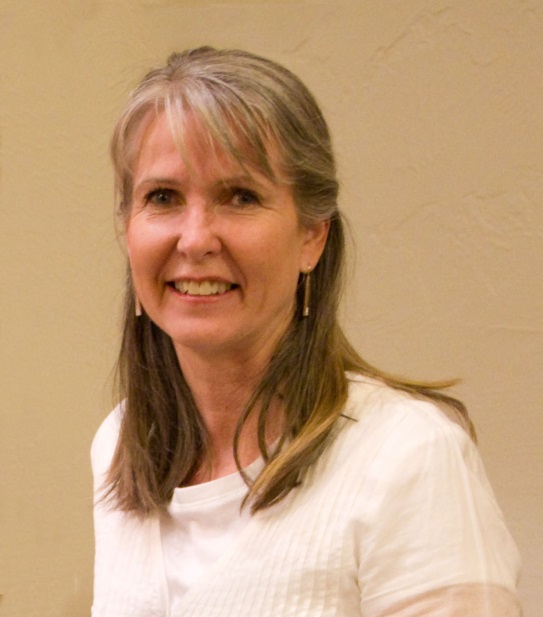 Kathy Searle, CSW
Kathy has worked in the field of adoption for over 25 years, with experience in international, private and special needs adoption. She is currently the Director of Programs for the Utah office of The Adoption Exchange. Kathy serves on the Valley Behavioral Health Children's Advisory Board, Allies with Families Board, is past president of the Utah Adoption Council and currently serves on the education committee. She has served on the State of Utah Social Work Licensing Board from 2009 - 2013. Kathy has a Master's degree in Social Work from the University of Utah. Kathy and her husband Ned are the parents of 11 children. Eight of their children joined their family through transracial adoption.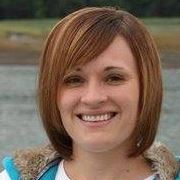 Chelsey Winegar, SSW
Chelsey Winegar has worked as the Utah Salt Lake Region Wendy's Wonderful Kids Adoption Recruiter with The Adoption Exchange for six years. Chelsey has a Bachelor's Degree in Social Work from the University of Utah. As a Utah Wendy's Wonderful Kids Recruiter she focuses exclusively on finding permanent homes for children in foster care. She conducts comprehensive searches for potential adoptive families and identifies life-long connections for the child, prepares each child for adoption and assures that the adoptive family is prepared to meet the needs of the child, and provides support to the child and family throughout the transition process to finalization. Chelsey and her husband have been married for eight years and enjoy spending their spare time in the outdoors.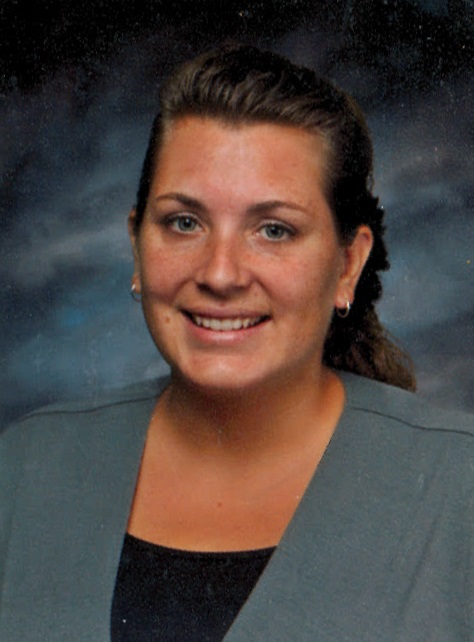 Brandie Naylor, SSW
Brandie Naylor graduated from Weber State University in Social Work and Family Studies. She worked for four years at residential treatment facilities and doing respite care for Davis Behavioral Health. She also assisted in classroom and school counselor offices for the Ogden School District.
She was employed with the State of Utah Division of Child & Family Services for six years at the children's shelters. Brandie has worked with at-risk children in Oregon, the Tlingit and Haida Tribes in Alaska, and with an elementary school in the Maui Hawaii School District. She currently works in the Norther Region as Wendy's Wonderful Kids.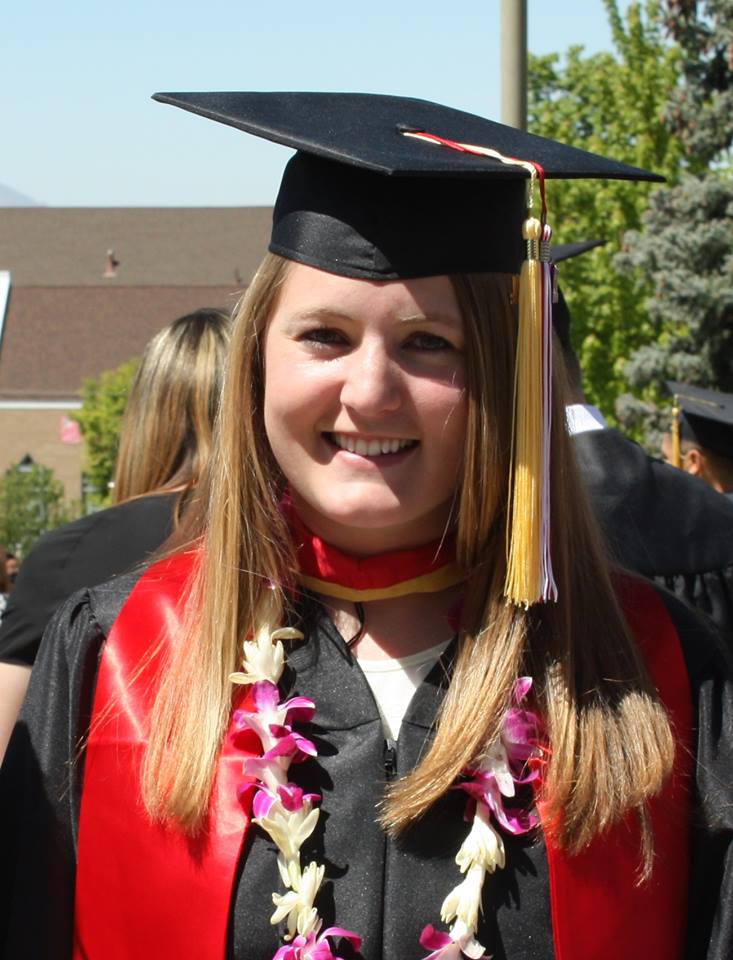 Tasha Huffaker, CSW
Tasha is a Utah Wendy's Wonderful Kids Adoption Recruiter with The Adoption Exchange for the South West and Western Regions of Utah.  Tasha received her Bachelor's of Social Work and Master's of Social Work from the University of Utah. Prior to becoming a Utah Wendy's Wonderful Kids Recruiter, Tasha worked in private adoption, as a Permanency Caseworker for the Utah Division of Child & Family Services, and as an elementary school social work intern.  Tasha enjoys traveling, spending time with family, everything Hawaii related, sports, and anything outdoors.  Tasha and her husband of seven years hope to one day retire to a buffalo farm in the country along with their two pugs and four chickens.


Parents - 10:45am - 12:15pm

Navigating Birth Parent Contact Ready or Not 

Social Media has made finding people as easy as a click of a button. For many families that are adopting children from the foster care system, there is tremendous fear that comes when the thought of birth parent contact comes up. Safety is of the utmost importance, but there is also a need among many adoptees to know what happened, why are they in foster care and are there relatives still our there? This workshop will take a look at the fears of the adoptive parents, but also the needs of the adoptee and ways to navigate contact that is comfortable, safe and healthy for everyone involved. A panel of parents will be available for questions during the workshop.
.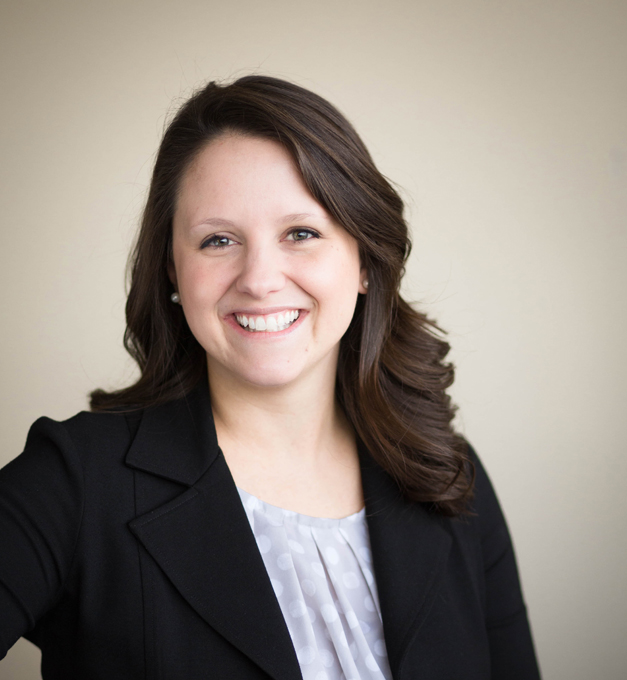 Liesl Einerson, LCSW


Liesl Einerson, LCSW works as the Program Coordinator for the Children's Service Society. Liesl has her Masters of Social Worker from UNC Chapel Hill and is a Licensed Clinical Social Worker in the State of Utah. She has worked extensively with birthparents, adoptees, and adoptive parents. She has worked as a post adoption therapist and has facilitated adoption education and support groups. She is a transracial adoptive sister and has experience with foster care, open adoption, special needs, international, transracial, and kinship adoption. Liesl has a certificate in advanced therapy with foster and adoptive families and is a certified in Trust Based Relational Therapy by Dr. Karyn Purvis of The Connected Child. She has a passion for working with all who are touched by adoption.
Professionals - 10:45 am - 12:15pm

 Transitions continued

Parents - 1:30pm - 3:00pm


Building Calm in the Midst of Chaos



Living with a child, or children, who have experienced trauma is living in the eye of the storm sometimes. In this class we will talk about how to find your calm, share your calm and teach your children to find the ways that work for them to calm their minds and bodies in a chaotic world even when their brains set in constant panic mode.
Presenter: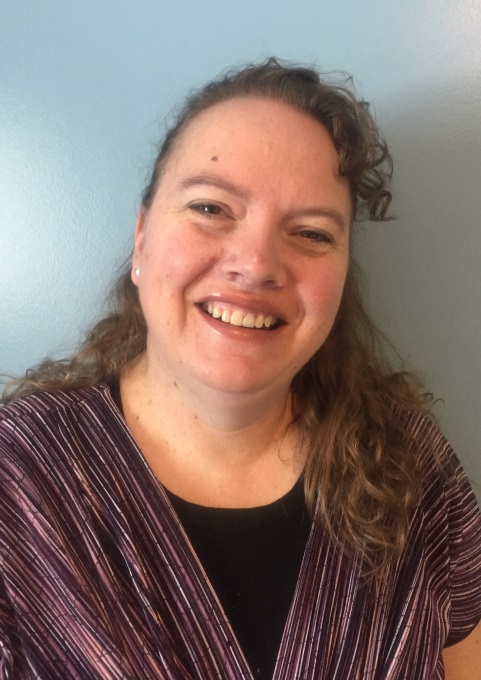 Terumi Sagers
Terumi Sagers is first and foremost a mom. She and her husband Steve have four children, three of whom were adopted from the Utah foster care system. They have been licensed foster parents for 16+ years. Terumi earned her bachelor's degree in Family and Human Development from Utah State University. She worked for 10 years as a Drug and Alcohol Prevention Specialist for Granite School District. Terumi is currently employed by Utah Foster Care as a trainer in the Salt Lake region where she trains foster parents on understanding and managing challenging behaviors of children who have experienced trauma.



Professionals - 1:30pm - 3:00pm



Ethic in Adoption - Shades of Gray
A family is created through the legal process of adoption. Like all human endeavors creating a family through adoption is fraught with differing opinions and practices. This workshop will challenge professionals to grapple with challenging issues in child welfare practice. Is a blood relative always the best option for a child? When should birth parents be involved? Adoptive parents are blamed for giving up on children. Are there situations when disrupting the adoption is best? These and other ethical challenges will be explored.
Presenter: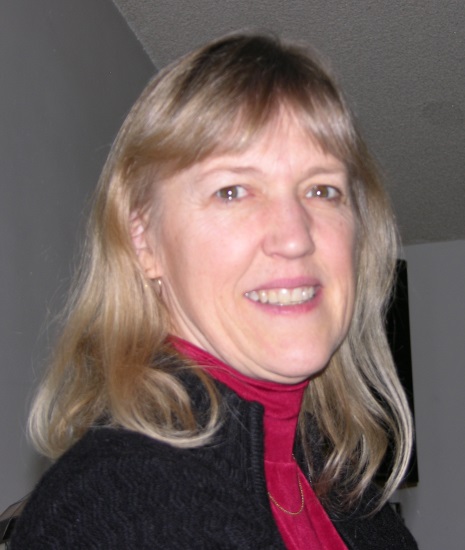 Marty Shannon, LCSW
Ms. Shannon has been the Adoption Program Administrator for Utah's Division of Child and Family Services since 2004. She has been working actively in the arena of child welfare since 1983. Prior to working for state government, she worked in two private non-profit child welfare agencies, first as a therapist with birth families, foster families, and adoptive families and then as director of an agency from 1991 to 2001. She has been involved with many boards and advisory boards, and presented at many conferences over the years. The adoption of children with special needs is a personal passion of Ms. Shannon, as she is herself an adoptive parent of a child who lived in foster care.
When & Where
Wednesday, May 11, 2016 at 8:00 AM

-

Thursday, May 12, 2016 at 4:30 PM (MDT)
Add to my calendar