Perspectives of Growth Series Session 1: Virality & The Power of Social Pro...
Description
PERSPECTIVES OF GROWTH SERIES
As part of our Growth Hacking Bootcamp, we'll be hosting a series of 3 panel events on October 13th, October 27th and November 10th.
We have special deals if you're interested in attending all events so make sure to check out the options below!
-- T H E E V E N T --
Learn all about Virality & Social Proof from experts in the field.
The topics we'll cover:
• What makes something "sticky" or viral?
• How has virality and/or social proof impacted your business?
• Do we need social selling?
• What are your favourite strategies for obtaining social proof and ensuring sharing/referrals?
-- T H E P A N E L --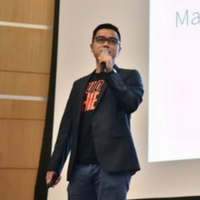 More to be announced soon!
-- T H E P R O G R A M --
7.00pm - 7.30pm - Registration
7.30pm - 8.40pm - Panel Discussion and Q&A Session
8.40pm - 9.00pm - Networking & Mingling
Upcoming Events:
October 27th: User Retention: What, Why & How?
November 10th: IoT and The Future of Wearables
Ticket Deals:
• 1 event = $5
• Package of 3 events = $10
*tickets are non-refundable

Only 30 seats available for each event so make sure to book now!