Perspectives: How Faith-Based and Secular Groups Partner for Global Health

Sunday, July 15, 2012 from 1:00 PM to 3:00 PM (PDT)
Event Details
Description:
 
Date: July 15, 2012
Program: 1:00pm - 3:00pm,
Exhibits: 12:00pm - 4:00pm
Location: McCaw Hall, Seattle Center (321 Mercer St.)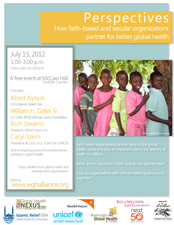 Faith-based and secular organizations work to provide access to better health for people around the world. But it's not easy. How do organizations reconcile their differences in order to work together to effectively serve the people most in need? Join us for an honest conversation about the realities and challenges of partnership for faith-based and secular organizations. Successes and failures will be highlighted as we learn from those working on the ground, in faith-based and secular organizations. Congregations and communities with projects around the world are encouraged to attend.
                                                                                                         Click to view the save the date.


There will be two panels of global health leaders from both secular & faith based organizations discussing these issues and opportunities. We lead off with an unprecedented panel of senior executives of four influential organizations dedicated to improving the wellbeing of the poorest: The keynote panel features Bill Gates, Sr., co-chair of the Bill & Melinda Gates Foundation; Rich Stearns, CEO of World Vision US; Caryl Stern, President & CEO, U.S. Fund for UNICEF; and Abed Ayoub, CEO of Islamic Relief USA.  Then we'll hear form a panel of everyday heroes working in global health.
RSVP for "Perspectives" on Facebook
First Panel: Leaders of global health and faith-based organizations
Abed Ayoub, CEO, Islamic Relief USA


Abed Ayoub comes from a strong management background with more than 21 years of experience in both the nonprofit and for-profit sectors. He holds an executive MBA and Doctorate in International Development, and has served in a variety of administrative positions during his professional career.

As a governance committee member of Islamic Relief Worldwide™ (IRW), Mr. Ayoub monitors the present performance of IRW and plans future aims and priorities for the international organization. He is also the chairman of a subcommittee focused on governance and improving IR partnerships.

Currently, Mr. Ayoub serves on the executive board of many local and international nonprofit organizations. He is a founding partner of the Center for Interfaith Action, a coalition of faith organizations working collectively to reduce global poverty and disease. In April 2010, Mr. Ayoub was appointed to the U.S. Agency for International Development (USAID) Advisory Committee on Voluntary Foreign Aid (ACVFA). Along with other leaders in the international development field, Mr. Ayoub provides advice, analysis and recommendations to USAID on the most pressing development issues in the world today.

Most recent, Mr. Ayoub was appointed to the U.S. State Department's Religion and Foreign Policy Working Group, where he will be advising on humanitarian issues.


William H. Gates Sr., co-chair, Bill & Melinda Gates Foundation

William H. Gates Sr. guides the vision and strategic direction of the foundation and serves as an advocate for the foundation's key issues. He first answered his son's request for help in using his resources to improve reproductive and child health in the developing world by directing the William H. Gates Foundation, which was established in 1994. It merged with the Gates Learning Foundation to create the Bill & Melinda Gates Foundation in 2000.

Gates earned his bachelor's and law degrees from the University of Washington, following three years of U.S. Army service in World War II. A founding partner at Preston Gates & Ellis, Gates has served as president of both the Seattle/King County Bar Association and the Washington State Bar Association. He has served as trustee, officer, and volunteer for more than two dozen Northwest organizations, including the Greater Seattle Chamber of Commerce and King County United Way. In 1995, he founded the Technology Alliance, a cooperative regional effort to expand technology-based employment in Washington. Gates also has been a strong advocate for education for many years, chairing the Seattle Public School Levy Campaign in 1971 and serving as a member of the University of Washington's Board of Regents since 1997.
Gates and his late wife, Mary Maxwell Gates, raised three children: Kristianne, Bill, and Libby. Now married to Mimi Gardner Gates, Gates continues his lifelong commitment to many civic programs, cultural organizations, and business initiatives.


Richard E. Stearns, President, World Vision US
Since 1998, Mr. Stearns has served as president of World Vision U.S., which supports the work of World Vision International--one of the largest humanitarian NGOs in the world with a global budget of $2.5B and 45,000 staff. Prior to joining World Vision, Mr. Stearns held CEO positions for two corporations. He has served on the White House Council for Faith-based and Neighborhood Partnerships, the boards of InterAction, the Evangelical Council for Financial Accountability, USAID's Advisory Committee on Voluntary Foreign Aid, and Seattle Pacific University, among others. He holds a B.S. from Cornell University and an M.B.A. from The Wharton School at the University of Pennsylvania. Stearns chronicles his journey from the for-profit sector to the non-profit sector in his award-winning book, The Hole in Our Gospel, published in 2009. Stearns lives in the Seattle area and is currently working on his second book.


Caryl M. Stern, President & CEO, U.S. Fund for UNICEF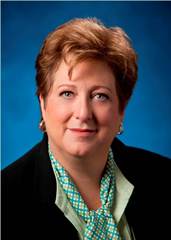 She joined the organization in 2006 as Chief Operating Officer and served as Acting President for a short time before assuming her current position in May 2007. Previously, Ms. Stern served as Chief Operating Officer and Senior Associate National Director of the Anti-Defamation League (ADL), and prior to that had a ten-year career in higher education, most recently as a Dean at Polytechnic University in New York.

Ms. Stern is a member of the Boards of the United Nations International School, WE ARE FAMILY Foundation and the Martin Luther King Memorial Project Foundation, as well as an advisory Board Member of the WNBA. She is the co-author of Hate Hurts: How Children Learn and Unlearn Prejudice (Scholastic, 2000) and Future Perfect: A Model for Professional Development (NACA, 1987).

In December 2000, Ms. Stern was named one of "25 Mothers We Love" by Working Mother Magazine. In 2009, she was honored with the "Empowering Woman Award" from the General Federation of Women's Clubs and the "Woman of Influence" award by the Jewish Women's Foundation.  In 2010, she was named a "Role MOMel" by Moms and the City on NYDailyNews.com.  In 2011, Ms. Stern was named to Working Mother's list of Most Powerful Moms in Nonprofits, and was selected to the Forward 50, a list of the most impactful Jewish leaders.

Ms. Stern holds a Bachelor's degree from SUNY Oneonta, where she was named "Outstanding Alumna," and has a Master's degree from Western Illinois University. She has also completed the course work towards a Ph.D. in higher education at Loyola University in Chicago.

Ms. Stern has served as a Charter Member of the U.S. Fund for UNICEF Kiwanis Club since September 2010.

Ms. Stern is married and has 3 sons and a granddaughter.


Moderator: Lisa Cohen, Executive Director, Washington Global Health Alliance
Lisa Cohen is the Executive Director of the Washington Global Health Alliance (WGHA), a coalition of the state's leading global health research and development organizations. WGHA supports and advances Washington State's global health community as a nexus for research, education, training and delivery on the world stage.

Prior to the formation of WGHA, Ms. Cohen spent 25 years as a producer and manager in broadcast news. She taught journalism at the University of Washington, where she earned degrees in Broadcast Journalism and International Communications. She serves as Executive Director and Board Chair for the Global Health Technologies Competitiveness Program , and on the governance boards of Global Health Nexus, Seattle, Global to Local, Washington Biotechnology and Biomedical Association and Global Washington as well as numerous civic advisory committees.
 

Second panel: Special focus on field work
Bridget Carney, PhD, RN, PeaceHealth 
Bridget Carney, PhD, RN, is the System Director of Ethics and Theology for PeaceHealth and is a local representative for The Campaign for Rebirth and Renewal which is a program funded by Catholic Health Association members and affiliates, two of which are Washington State based PeaceHealth and Providence Health and Services.

The Campaign for Rebirth and Renewal, through funding and support provided by Catholic Health Association (CHA) members and affiliates, seeks to help create an integrated system of care among the seven faith-based health care facilities in Haiti (6 Catholic Hospitals, 1 Salvation Army Hospital). Paramount to realizing this goal, is the rebuilding of St. Francois de Sales Hospital to serve as a teaching hospital and Center for Excellence for this faith-based health care system.  Moreover, by supporting the establishment of a faith-based health care network in Haiti, with centralized supply chain management, a solid foundation will be laid for a better coordinated and more sustainable system nationwide. 
Corey Casper, M.D., MPH, Fred Hutchinson Cancer Research Center
Dr. Casper is the Co-Director of the Uganda Cancer Institute / Hutchinson Center Cancer Alliance, a program he founded in 2004. In partnership with the Uganda Cancer Institute in Kampala, the program conducts research aimed at identifying how infections which cause cancer are acquired, transmitted and treated, develops new strategies for the treatment and prevention of cancers of importance in both resource-limited and resource-rich settings, and trains African and US health care providers to be the next generation of cancer researchers and care providers.
Dr. Casper received his medical degree from Cornell University Medical College, followed by an Internal Medicine residency at the University of California-San Francisco. He completed a fellowship in Infectious Diseases and obtained a Masters of Public Health at the University of Washington.  Dr. Casper first came to the Hutchinson Center in 2000, where he currently is an Associate Member in the Vaccine and Infectious Disease, Public Health Sciences and Clinical Research Divisions. He is also an Associate Professor of Medicine, Epidemiology and Global Health at the University of Washington where he teaches and cares for patients.

Dick Frederick, Medical Teams International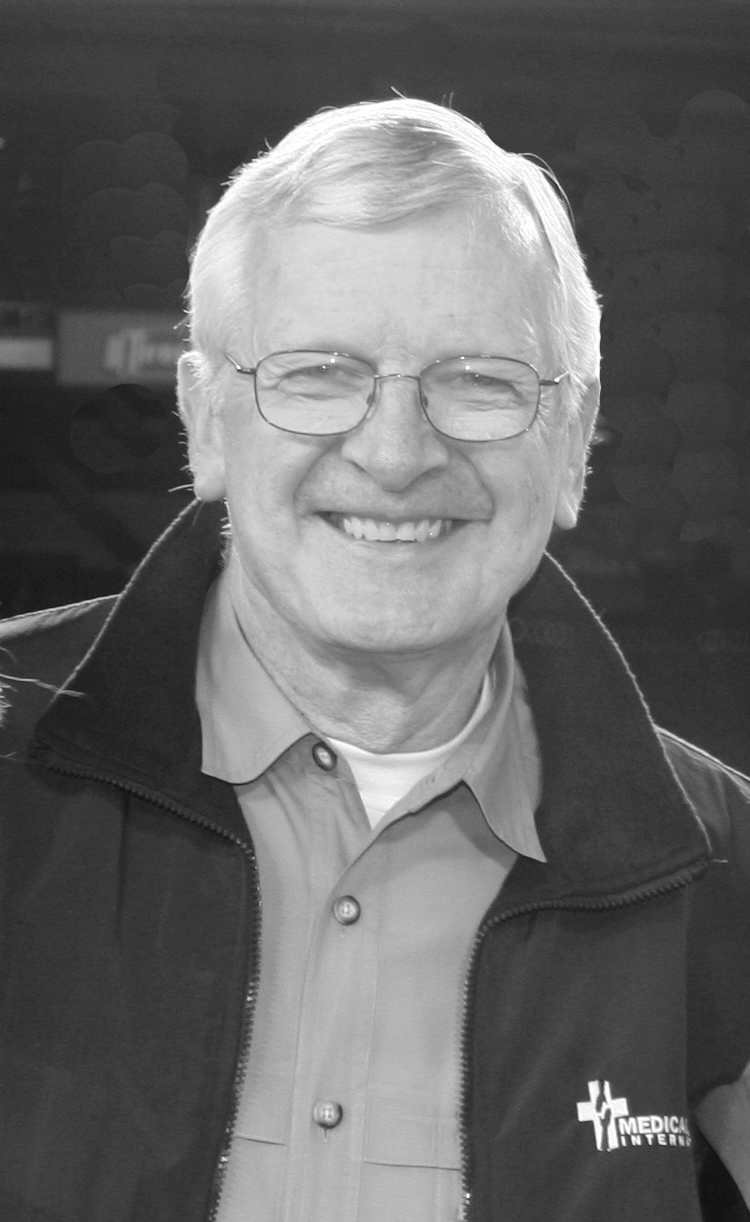 Dick Frederick established Medical Teams International's Washington office in 1996, and served as its Executive Director from 2004 to 2009. Dick has played a key role in the growth of Medical Teams International in the Puget Sound region, and launched its Western Washington Mobile Dental Program in 1998 to serve those without access to dental care. This program has grown from one van to five, with volunteer dental professionals serving on Mobile Dental clinics along the I-5 corridor from  Bellingham to Centralia, providing dental care for those in need. Prior to his work with Medical Teams, Dick served as the Alumni Director at Seattle Pacific University and as Managing Director for CAPRI, the Cardio-Pulmonary Research Institute of Seattle. Dick and his wife Dixie live on Mercer Island and have four daughters and five grandchildren.
 
Sophia E. Teshome, MPH, Strengthening Care Opportunities in Ethiopia (SCOPE)
When & Where

McCaw Hall
321 Mercer St
Seattle, WA 98109


Sunday, July 15, 2012 from 1:00 PM to 3:00 PM (PDT)
Add to my calendar
Organizer
WGHA connects, informs, and serves as the voice of the Washington global health community. With nearly 80 members, WGHA connects people and organizations across disciplines, sectors, and ideologies including global health organizations, businesses, faith-based organizations, and government entities to increase our collective impact. Learn more at www.wghalliance.org.