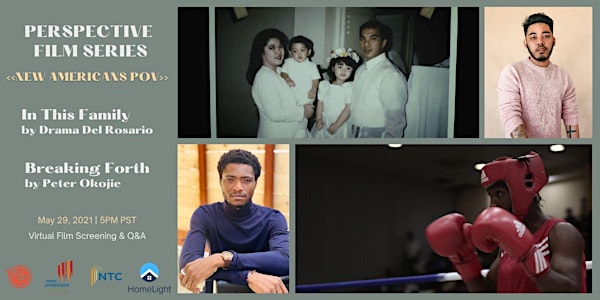 Perspective Film Series: New Americans POV
New Americans POV highlights the stories of new American BIPOC filmmakers Peter Okojie and Drama Del Rosario this AAPI Heritage Month
Refund Policy
Contact the organizer to request a refund.
Eventbrite's fee is nonrefundable.
About this event
San Diego Filipino Cinema presents
in partnership with New Americans Museum
a special Perspective Film Series program:
New Americans POV
New Americans POV highlights two documentary short films made by BIPOC filmmakers Peter Okojie (Breaking Forth) and Drama Del Rosario (In This Family) in commemoration of AAPI Heritage Month this May. The film screening will be followed by a Q&A session to talk about the filmmakers' personal process in crafting their films and the unique challenges they face as new Americans. Scroll down to learn more about the films and the filmmakers.
This program is in partnership with New Americans Museum and is made possible by HomeLight and the NTC Foundation with support from Bank of Southern California and Liberty Station retail partner The Seligman Group and The Seligman Family Foundation.
Event Schedule:
5PM PST: Film Screening
6PM PST: Q&A Session with the moderators and attendees
Q&A/discussion will be moderated by New Americans Museum's Executive Director Linda Caballero Sotelo and SDFC Executive Director Benito Bautista. Q&A facilitation and introduction by filmmaker and dance artist Trixi Agiao.
Suggested donation for the screening and Q&A with the filmmakers is $10 minimum. No one will be turned away for lack of funds.
The Vimeo link to watch the film and the Q&A Zoom link will be emailed to ticket holders 30 minutes before the event starts. Watch out for the email from Eventbrite on the day of event.
For questions, please email info@sdfilipinocinema.org
--
Help San Diego Filipino Cinema thrive. Your support will help us continue to bring our community important events like this and film educational programs such as film workshops, filmmaker mentorship, film talks, and more. Want to support our next event by becoming a sponsor? Email benito@sdfilipinocinema.org. Or make a donation through our website www.sdfilipinocinema.org/donate
Maraming salamat! Thank you! ♥️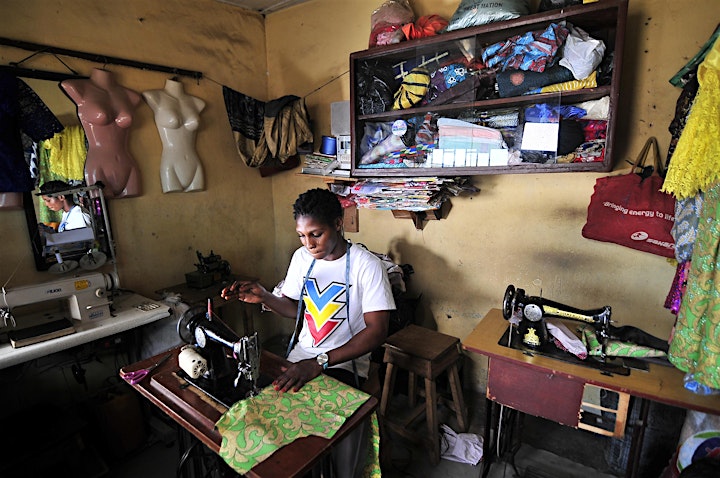 Breaking Forth by Peter Okojie
Ayisat Oriyomi is a 23yrs old, wife, seamstress, mother, and boxer living in the Mile 12 area in Lagos, Nigeria. Through determination and grit, Ayisat trained and fought her way to a spot at the 2018 Commonwealth Games in Australia. Even though she lost in the semifinals because of a technical decision, Ayisat still dreams of representing Nigeria in the Olympics.
Due to the level of education she had access to in Nigeria, Ayisat is trying to change her life via boxing and be an inspiration to both young girls in Nigeria and women all over the world. Breaking Forth is a short doc about a local hero competing for her country and fighting for the life she wants.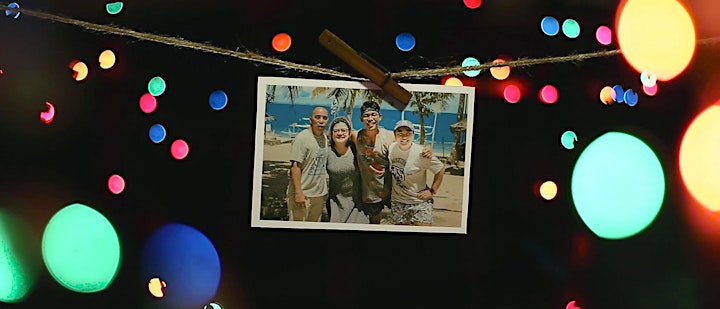 In This Family by Drama Del Rosario
What is it like coming out as a gay teen in the Philippines? In a country of traditional Catholic views, coming out is received with disapproval from one's own family.
Take an intimate look at how one Filipino family reacts to having a gay son. Revisiting unreleased audio recordings of fights from inside his own home, documentary filmmaker Drama Del Rosario shares his story of being outed by his teacher and dealing with his family's reaction. Beyond coming out, the film explores how parents learn to embrace their children unconditionally.
In This Family was shortlisted for the BAFTA Student Film Awards 2018 and won the Loni Ding Award in Social Issue Documentary at CAAMFest 2019 and the Juried Prize at the PBS Short Film Film Festival 2020.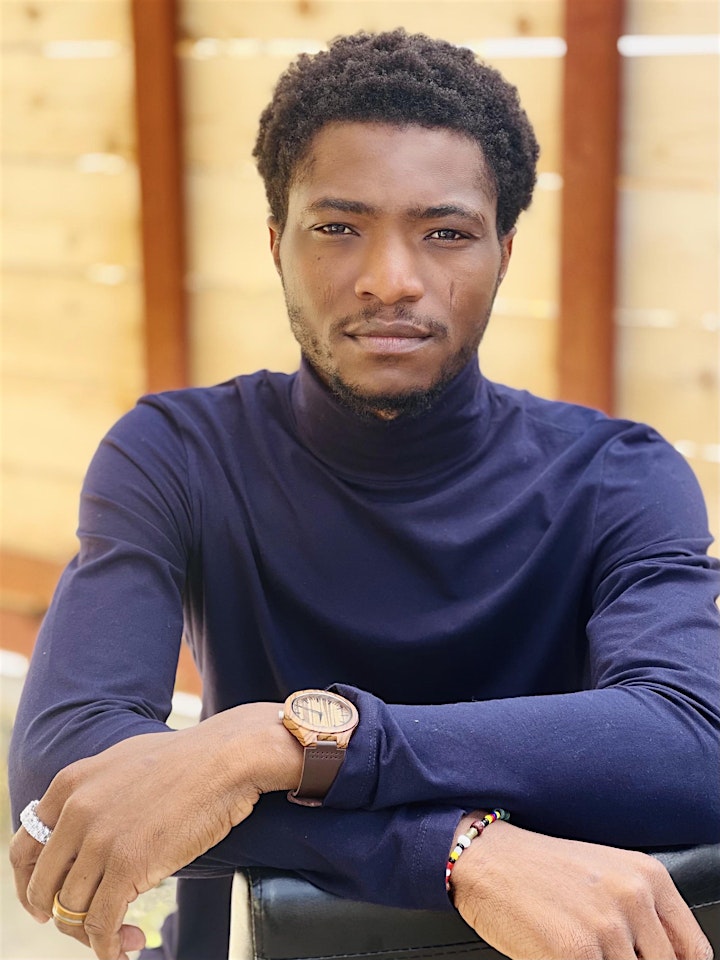 Peter Okojie
Peter Okojie is an award-winning documentary filmmaker currently based in the U.S. Over the course of his nine-year career, he has made over 10 short films, which include Fish on Fire, Te'la, Concrete Underwater Breaking Forth, My Kabukabu Life and Commitment in the Face of Covid-19.
His work has been featured at festivals which include Viva Film Festival, and Lake City Film Festival. His latest work Breaking Forth was featured at the 2020 edition of Silicon Valley Film Festival where he won an award (Best Short Documentary), Africa International Film Festival (AFRIFF), Pan African Film Festival (PAFF), Hip-Hop Film Festival West Africa, Jozi Film Festival, IREP and Afrikans Film Festival. He has also freelanced as a DP on a number of Nigerian reality TV shows and music videos produced by Capital Dreams Pictures.
Peter has a keen interest in documenting the lives of ordinary, everyday people who are often overlooked by society but who have testimonies that inspire. He takes inspiration from other documentary makers who include John Rowe, Emmanuel Lubezki, Ben Solomon and Tunde Kelani. Peter studied Cinematography at The Pencil Film and Television Institute and also has a BA in Business Studies from Lagos State Polytechnic. Peter was one of 10 people representing Nigeria at Akoma Amplify Fellowship (2017) for Africa's storytellers and content creators and one of the 16 filmmakers invited to the Global Short Documentary Forum (GSDF) by ONE WORLD MEDIA. http://www.peterokojie.com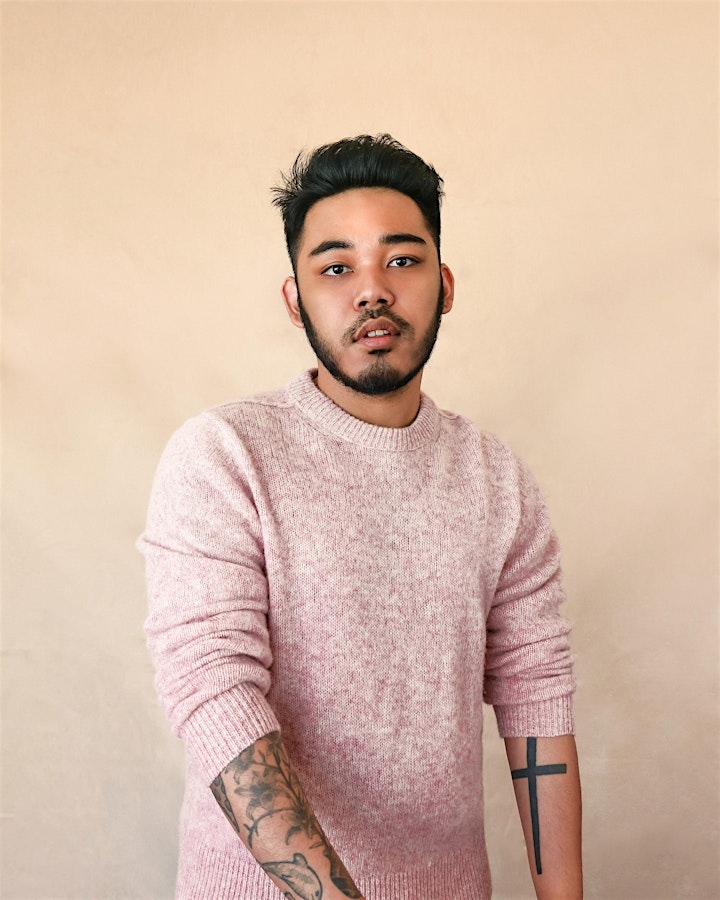 Drama Del Rosario
Drama Del Rosario is a BAFTA grant winning documentary film director and producer based in Los Angeles and originally from Manila, Philippines. Known for creating intimate documentaries that explore his own personal journeys, he is the winner of the inaugural BAFTA-GSA Commissioning Grant in 2019 for I'm Okay (And Neither Are You), a personal documentary film on sexual assault recovery. He is the Juried Prize Winner at the PBS Short Film Festival 2020 and the Winner of the Loni Ding Award in Social Issue Documentary at CAAMFest 2019 for In This Family, a personal documentary on his coming out experience within a conservative family.
Most recently, he is the Executive Producer for Synonymous With, a documentary-style narrative film directed by Thom Hilton. He is an alumnus of the New York Film Academy (Los Angeles Campus) with a Master of Fine Arts in Documentary, Summa Cum Laude. Currently, he is the Lead Video Producer for Believe LTD, a Los Angeles production company that specializes in content for communities with disabilities and rare diseases.
He is a member of the British Academy of Film and Television Arts (BAFTA) and recently serves on the selection panel for BAFTA's awards and grants including the BAFTA-GSA Commissioning Grant and the BAFTA US Scholarship. He has worked with notable names in the entertainment industry including Billy Porter, Guy Fieri, and BeBe Zahara Benet.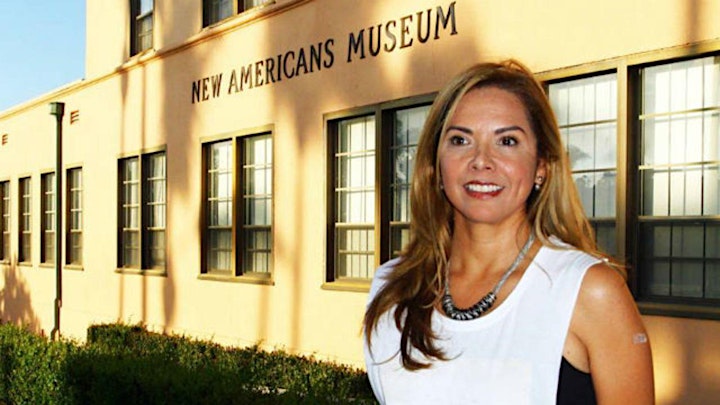 Linda Caballero Sotelo is the Executive Director of the New Americans Museum. A first generation immigrant born and raised in Tijuana, Mexico, Linda is deeply committed to the advancement of immigrants of all backgrounds, believing in the power of civic engagement as a catalyst for the integration, inclusion and celebration of immigrant contributions into the American experience.
She has continued her community and civic involvement serving as one of the co-founders of the coalition San Diegan's United for Commonsense Immigration Reform. She is a current board member of the Balboa Park Trust, the SD Media Arts Center, the Institute for Mexicans Abroad, president emeritus of the National Latina Business Women Association-SD, and founder & chair of Latinas In Business Foundation, a 501c3 women's leadership, advocacy and education forum. Caballero Sotelo is a graduate of LEAD San Diego, a fellow of Leadership America, and of the US/Mexico Foundation's Scholars program. She has been honored with various recognitions throughout her career including NAWBO's Advocate of the Year, KPBS' Hispanic Heroes award, Women Who Move the City, 40 Under 40, San Diego Magazine's 50 People to Watch, and is featured in the City of Tijuana's Paseo de la Fama [Walk of Fame] corridor for her contributions to binational understanding and cooperation.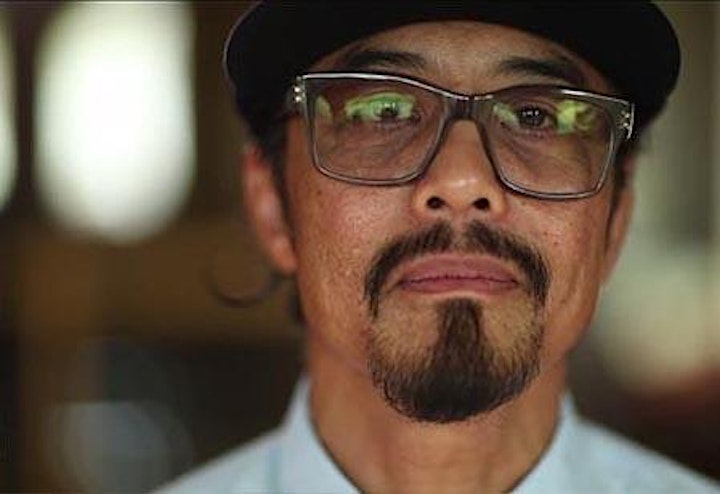 Benito Bautista is an award-winning Filipino filmmaker based in San Diego, California. His films have screened and garnered awards from prestigious film festivals such as the Busan International Film Festival, Seattle International Film Festival, Santa Barbara International Film Festival, Hawaii International Film Festival, San Diego Asian Film Festival, and CAAMFest to name a few. He is best known for his feature documentary film HARANA: the Search for the Lost Art of Serenade that won the Gawad Urian award for Best Documentary from the Filipino Film Critics and has broadcasted nationwide on PBS. He is the co-founder and Executive Director of the non-profit organization San Diego Filipino Cinema. SDFC's mission is to develop and nurture global Filipino filmmakers and showcase their work to the diverse audience in San Diego.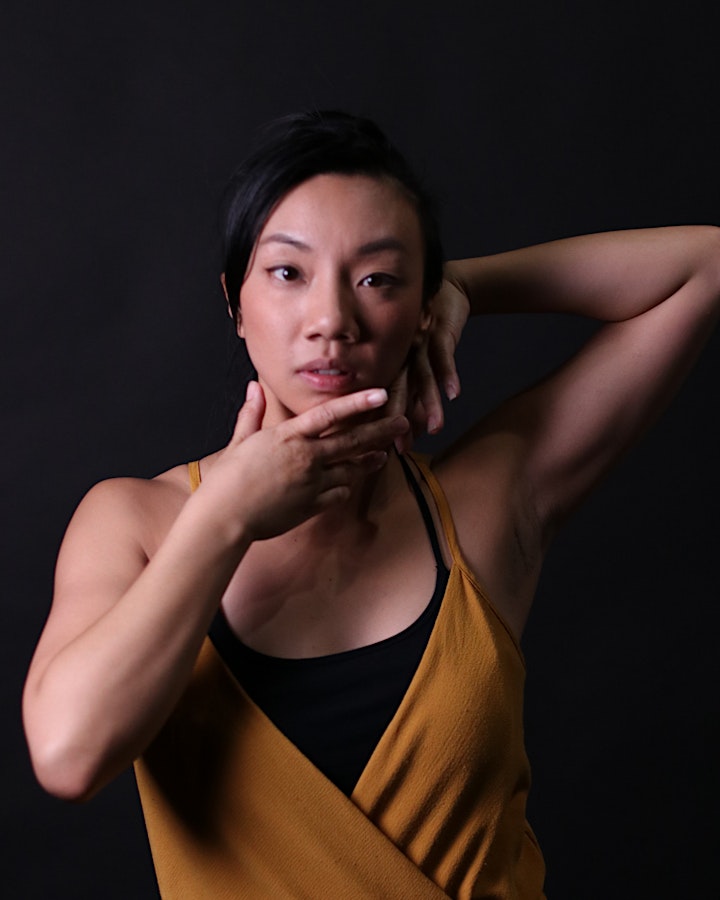 Trixi Anne Agiao is a socially conscious dance filmmaker and videographer using the digital guise of The Thoughtful Beast. Trixi creates work centered on fighting the stigma against mental illness and mental health. Utilizing visual storytelling experience as a dancer and choreographer, Trixi sets out to make videos that kinesthetically connect with her audience. She recently had her work showcased in San Diego. Her short film, "#BADASSBITCH", was selected to be part of the 2020 San Diego Film Week. "Check Your Own Privilege" was chosen to screen at the 2020 San Diego Filipino Cinema's Lokal Shorts. Trixi also hosts her own podcast called "Ready to Talk" where she has conversations about mental health issues like mental illness and social justice.