Description
Know anyone interested in Better Health or maybe a little extra Cash Flow?
Invite them to this RARE, Historical Super Sunday event! Guests will get a feel for the Isagenix culture, opportunity, and products. Plus, they'll have a chance to personally meet our owners, Jim and Kathy Coover! Anyone who signs up to begin his or her journey with Isagenix at this event will receive a one year free membership! All Attendees will also receive a $20 product coupon at registration upon arriving at this event.
Come learn more about Isagenix, and invite a guest!
Our Super Sunday events are hosted by Isagenix leaders, together with Million Dollar Earners, who know what it takes to create a successful business from the ground up! If you haven't taken advantage of our most powerful solution, our opportunity to create Financial Wellness, there's no better time! These events will give you a detailed overview of Isagenix, including its no-compromise products, current promotions, and the chance to sample some of our favorite Isagenix products.
Doors Open and Registration begins at Noon, and the event starts at 1:00 pm sharp!
This event will sell out fast, so seating is limited -- First come, first serve basis!
Jim and Kathy Coover will be training on:
1. Our Core Products and How we Transform lives!
2. How and Why our Nutritional Cleansing System is Unique?
3. Wealth Creation and Financial Wellness for you and your Family!
4. Upper Level Leadership Training!!!
Jim and Kathy are making it easy for you to introduce people to Isagenix.

This event is FREE for all your guests, and be sure to list them at Check-out! All attendees are encouraged to bring a guest with you, to enjoy a fun day, sunday with friends! Plus, Isagenix will be giving away a VALUE PAK at this event, along with many other great gifts. Customer and Associate tickets will only be $15 each, and remember, all attendees will receive a $20 product coupon at registration upon arriving at the event. The price to attend increases Friday October 5th, to $25. Tickets must be purchased on EventBrite. $5.00 Parking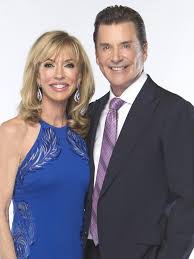 Kathy Coover
Co-Founder and Executive Vice President
In 1990, Kathy Coover left her career as a dental hygienist in search of a way to spend more time with her family and contribute to others on a greater scale. Kathy went on to become a top earner in three separate network marketing companies, generating millions in income and helping tens of thousands of entrepreneurs achieve success.
Remaining focused on her aspirations to positively impact the lives of others, Kathy joined her husband, Jim, and together they co-founded Isagenix. They set out to build a network marketing company that would be different than all the rest, founded on integrity, passion, and collaboration.
Kathy is an internationally recognized and respected leader responsible for the most dynamic training system in the industry. Kathy has translated her personal successes into training and support systems that have helped create physical and financial freedom for countless Isagenix Associates.
Jim Coover
Co-Founder and Chairman of the Board

With more than 35 years' experience, Jim Coover is widely considered a pioneer in the weight-loss and nutrition industry. He successfully led numerous network marketing companies throughout his career, serving more than 7 million customers and exceeding $1 billion in sales.
In 2001, Jim and his wife, expert network marketer Kathy, left retirement to link arms with John Anderson to co-found Isagenix in pursuit of a vision to impact world health and free people from physical and financial pain. At Isagenix, Jim has been instrumental in creating the architecture of one of the most generous, simple, and effective compensation plans in the industry.