Description
Personalized Medicine Day!

                             (Unfortunately, all tickets have been sold for this event. Apologies!)
An all-day event dedicated to the promotion of personalized medicine across the Vanderbilt University Medical Center community. Featuring lectures, panel discussions and posters on personalized medicine and how the innovations it is bringing are transforming health care.
Keynote speaker:
David Glazer, Director of Engineering, Verily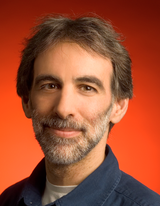 Faculty speakers:
Joshua Denny, M.D., Associate Professor of Biomedical Informatics & Medicine
Consuelo Wilkins, M.D., Associate Professor of Medicine
Simon Mallal, MBBS, FRACP, FRCPA, Professor of Infectious Diseases
Panel topics:
"You have a Genetic Variant: What are the Next Steps?"

"Big Data Beyond Disease Genomics"
Call for Abstracts!
Students, postdocs, fellows, staff and faculty affiliated with Vanderbilt University or Meharry Medical College are invited to submit abstracts related to any topic that concerns personalized medicine, from the bench to the bedside. The top 32 qualifying abstracts will be invited to present a poster of their work on the day of the event. There will be prizes for the top three abstracts.
Abstracts must be no longer than 500 words and must contain an Aims, Methods, Results, and Conclusions section.
To submit an abstract, please send as a word doc attachment with your last name_firstname as the file name to personalizedmedicine@vanderbilt.edu with "2016 Abstract" as the subject line. Submissions are due no later than September 4th, 2016.