Description
Description: Join the DPS Department of Extended Learning for a unique workshop that explores the concept of Personalized Learning. DPS believes that effective personalized learning will create life-long learners that graduate prepared for success in college and career.
3 Takeaways:
How DPS is utilizing Personalized Learning
Activities to increase your understanding of yourself and your staff members as learners
Ideas for what makes sense for your programming
Recommended for: Individuals and organizations who are interested in learning more about personalized learning or are new to the concept of personalized learning.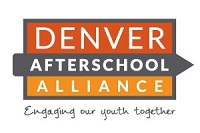 Proud partner and sponsor of the DQUAC Professional Development Series