In this 2-hour workshop, Vann Joines, PhD, TSTA, covers six personality adaptations developed in childhood and how they can guide treatment.
About this event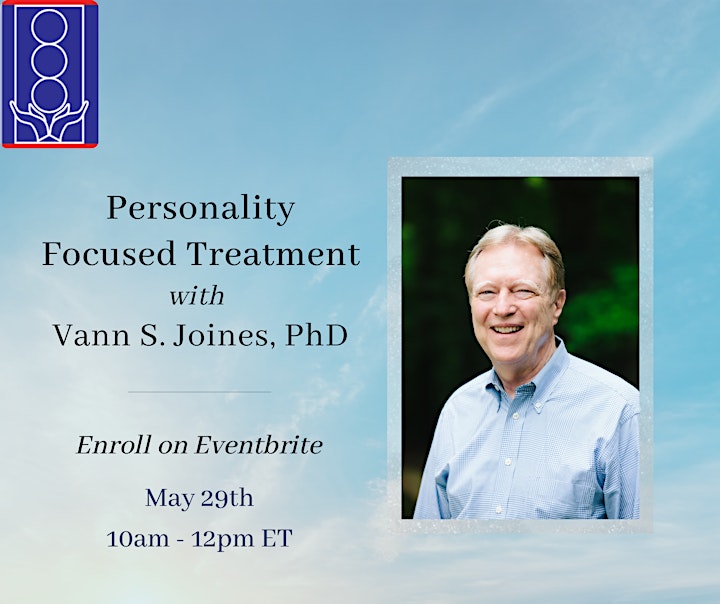 This workshop will look at the six basic personality adaptations we develop in our family of origin or whatever group functioned as our family of origin and how they can be used as a guide to treatment.
Three are called "surviving" adaptations and are developed in the first 18 months in response to situations where trust breaks down and we feel like we cannot solely rely on our caretakers for survival.
The other three are called "performing" adaptations and are developed between 18 months and six years in an attempt to meet our caretakers' expectations of what we need to do to be okay.
Each of these six adaptations has a particular receptive area (thinking, feeling or behavior) for making contact with others, a target area in which they can experience the most growth and change, and a trap area where they feel the most vulnerable and therefore have the greatest defenses.
This information allows therapists or consultants, regardless of their theoretical approach, to know how to quickly make contact and establish rapport, target interventions to the area that will produce the greatest change and avoid becoming trapped in the client's defenses. It greatly enhances our understanding and communication with others.
Please check your local time zone here. The program begins at 10 AM Eastern Daylight Time in the US. The recording will be available for registered participants for one week following the program. You will receive a follow up email with the link.
Questions? Contact education@usataa.org.